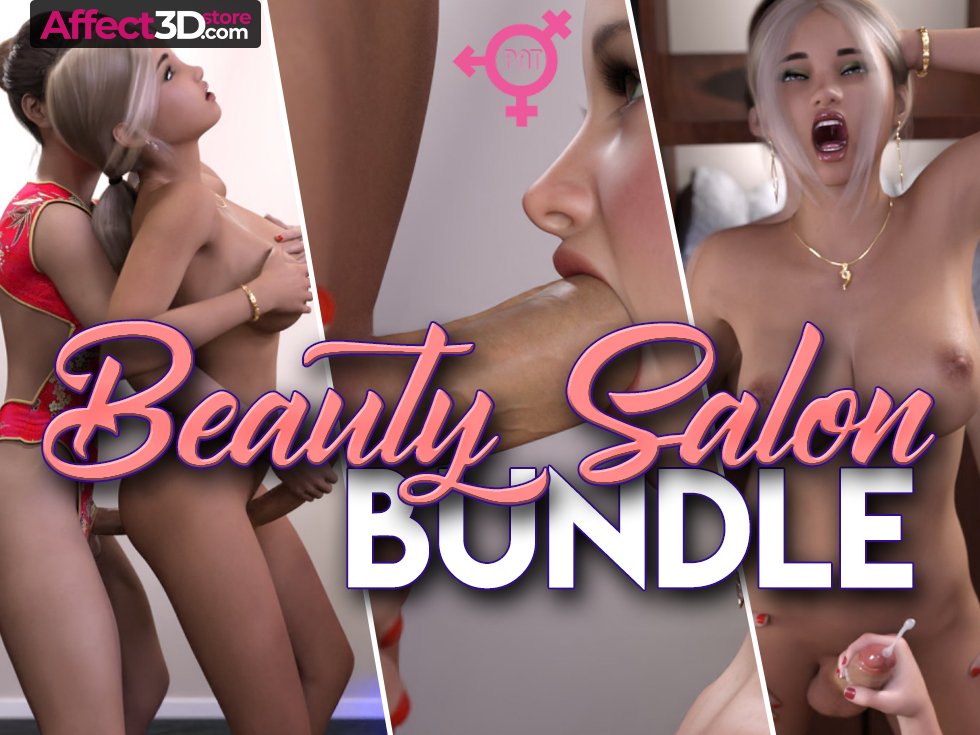 We're getting a bunch of bundles from Pat in the past few weeks, and this one's no different! They've packed together the 5-episode futanari series Beauty Salon into a Bundle for all of our viewing pleasure. Yum!
Starting with Justine and Solene, who team up to buy a closed pizzeria and turn it into a Beauty Salon, we get to see them move in together in the apartment above the salon and inevitably end up in attraction hijinks and sex with other tasty gals and dickgals. You know, the mainstay of Pat's tasty works.
All together, the bundle includes nearly 550 images total, and is in the store for $37.50 – giving you a nice discount on the usual price. Sometimes it pays to be late. ;* Check out the dickgirls in Beauty Salon Bundle today!