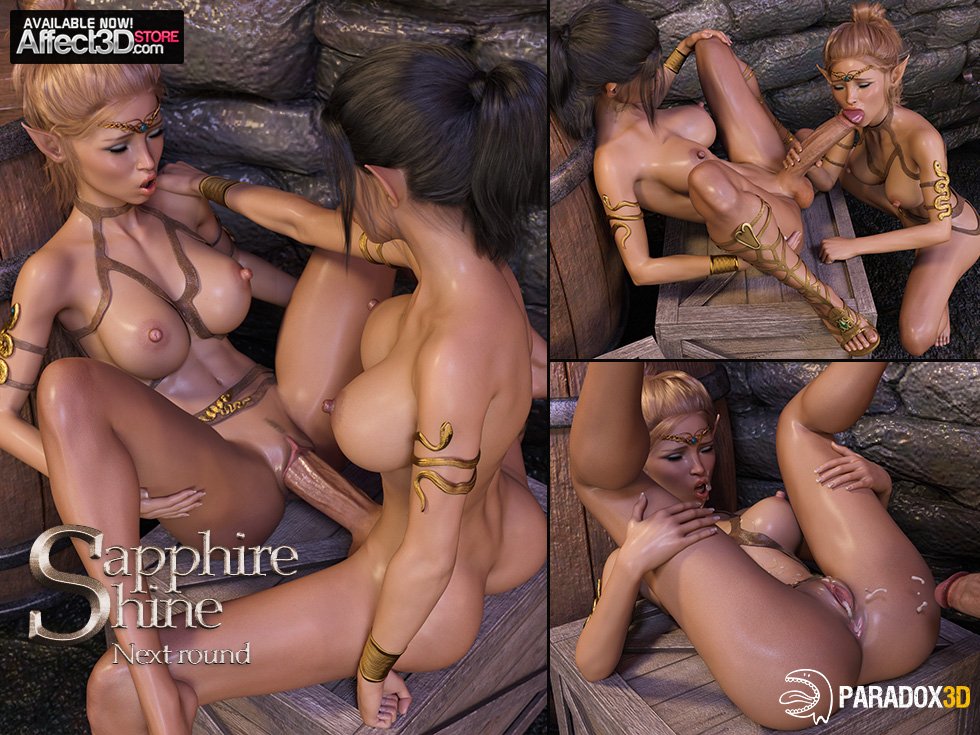 Being free from captivity can be an overwhelming feeling. Especially for someone like Findis. Grateful that Dahlia found her, Findis wants to thank Dahlia again. In the newest from Paradox3D, Sapphire Shine: Next Round (now available in the Affect3D Store), Findis goes in for a second round of sexual pleasure.
Findis gets on her knees and immediately wraps her mouth around Dahlia's cock. Dahlia switches things up and has Findis on the receiving end with some anal play. With a little stretching she slowly slides in her massive cock sending Findis in a frenzy.
Dahlia tests' Findis flexibility by fucking her in an array of positions. Making sure she feels every inch of her member she finishes with Findis on her back covered in cum from head to toe. Sapphire Shine: Next Round spans across 55 images and is available now for $6.95!