The latest additions to our store are a handful! 3DZen and The Dude compete for your attention with their latest releases, Intolerance and Lust Unleashed: Glam Gone Wild. However, as we often like to say here in the 3DX community, why not both? Each will tickle your fancy in wholly different ways. We'll bring you classics like glamour models as well as unearth your dark fantasies this Halloween with vampires.
Make sure you add these gems to your collection and check out our other releases by 3DZen and The Dude to complete your collection!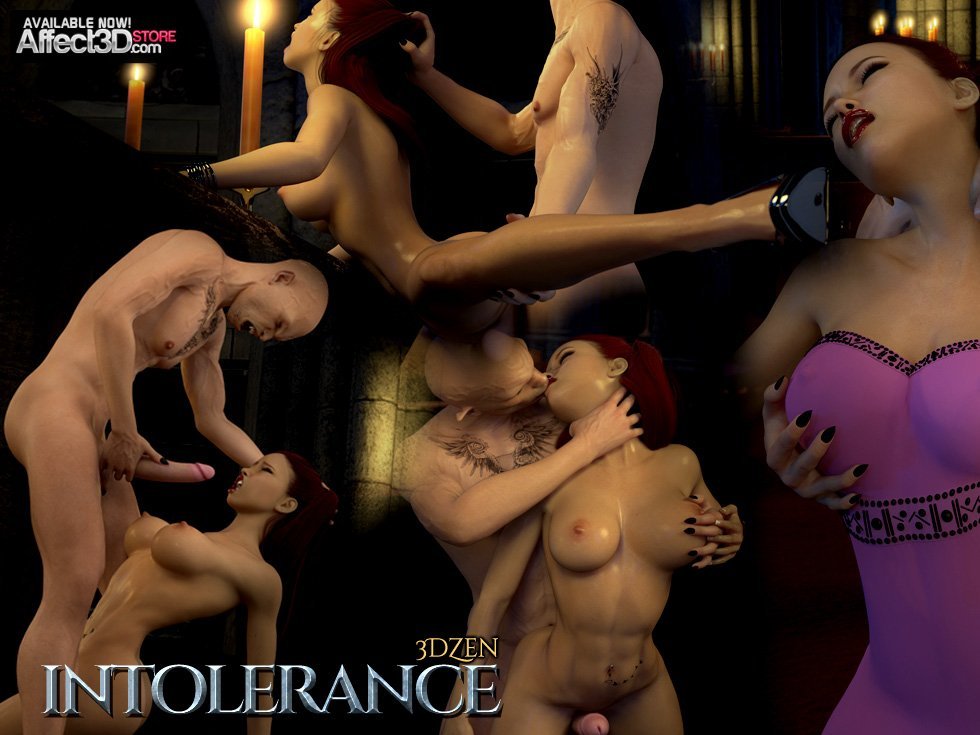 Intolerance
First, 3DZen presents Intolerance. This set is stars a vampire and his sexy female prey, keeping with the topical Halloween vibes. A pastor leads our seductive model into confession at a church. Meanwhile, a vampire intervenes. The pastor tries his best, but the encounter between a vampire and a girl can only leads deeper into sin! Enjoy the candlelit sexcapades between the two as they give in to their innermost desires all over the church. From doggystyle on the pews to riding cock on the altar, this set is a hotbed of kinky imagery. We also get some great scenes of the money shot as they both please each other. However, it takes more than just one orgasm to quench a vampire's thirst. We get a classic blowjob as well to round it all off.
Treat yourself this Halloween for just $10.00 and grab this set from our store!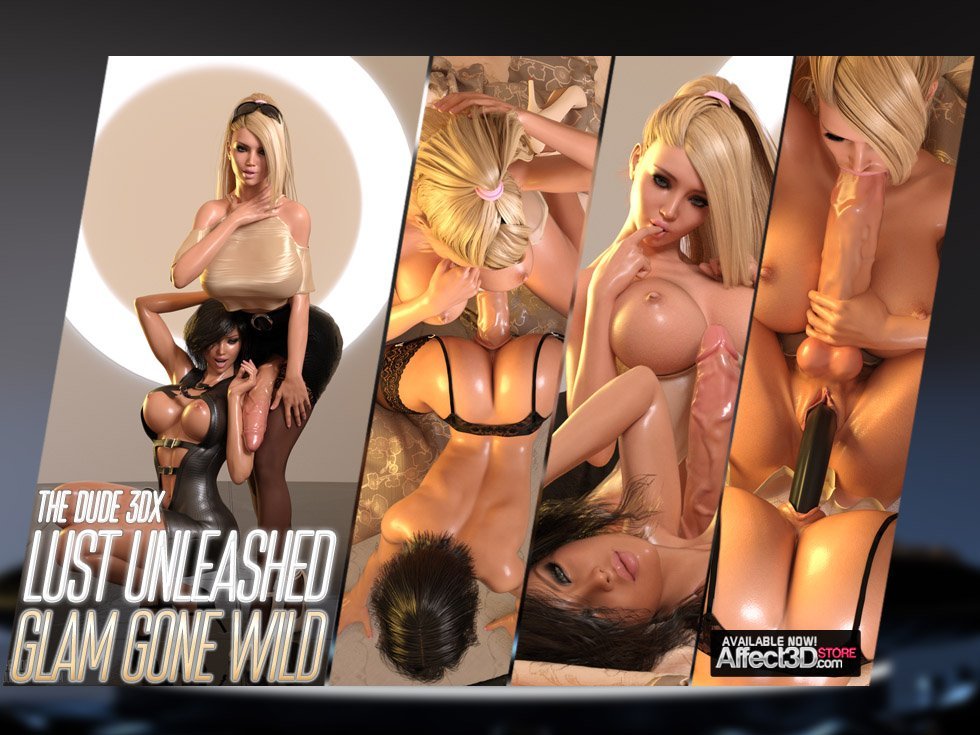 Lust Unleashed – Glam Gone Wild
Additionally, after much anticipation, we have a new installment of Lust Unleashed! The Dude's acclaimed series feature return appearances by everyone's sweethearts, Kayla and Yelena!  Although it starts off innocently enough as a simple glamour shoot, this time viewers have a role to play in the story too! The Dude has incorporated new perspectives to make you the photographer at the shoot. These girls will look you straight in the eye and the lust emanates with every turn of the page. Kayla and Yelena aren't the best at self-control and with a spectator, they are more than happy to put on a show! The teases get raunchier and raunchier until you're getting a front row seat to some steamy dickgirl-on-girl action.
Featuring a special guest Double Dildo and more, this is a set you don't want to miss! You can bag this bargain at our store for just $9.95!