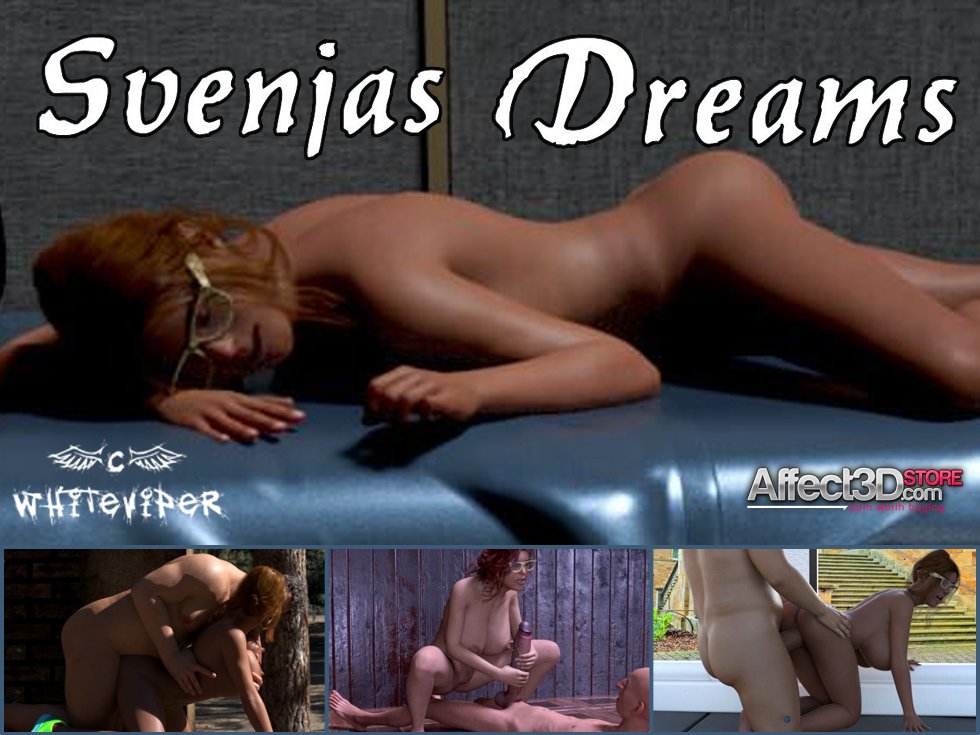 Svenja doesn't want to be like her sister, someone who sleeps with whoever – whenever. In the latest from WhiteViper, Svenja's Dreams (now available in the Affect3D Store), Svenja has another way of pleasing herself – through dreams!
While dreaming of fucking someone isn't nearly the same thing as doing it in real life, scenarios can transpire that wouldn't otherwise. Svenja dreams about various men that she's encountered before and how well they can work their cocks. Some make her feel alive while some just don't have the stamina to keep Svenja interested in them.
Evening comes and Svenja starts thinking about her neighbor Frank and his long cock. She takes a shower and begins touching herself at the thought of his cock thrusting deep inside her. No longer wanting to fantasize about Frank, she puts on the scantily clad outfit he gave her a year ago and goes to his house. She tells him about the dreams she's been having of him and how she wants to feel his cock deep inside her. Hesitant at first, Frank wastes no time in giving Svenja what she wants.
Svenja and Frank continue to meet up but things slowly progress into Svenja being his sex slave – willing to do whatever he wants, whenever he wants. No more dreaming for this woman, all her dirty fantasies can finally come true! WhiteViper's Svenja's Dreams spans across 78 images, featuring ahegao, oral, anal, paizuri, spit roast and threesome, and is available in the Affect3D Store for $14.99!