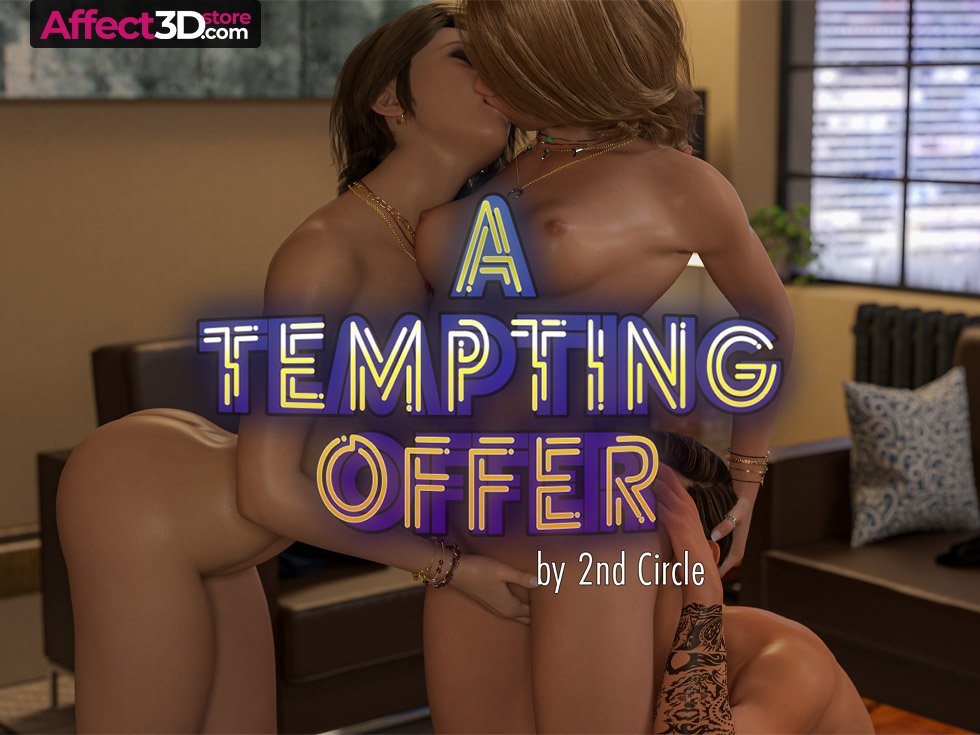 Alex and Cali have decided to switch things up a bit in the latest from 2nd Circle, A Tempting Offer (now available in the Affect3D Store)!
Alex has a surprise for Cali and what a surprise it is! She's brought over a male escort and the two get right to business. Casually straddling each other and showing their escort what he's in for, clothes come off immediately. As they walk up to their escort, they slowly remove his clothing and get on the knees and get a little taste of his erect member.
What ensues next is a night this escort will never forget. Between fingering and taking turns filling up Alex and Cali, the three make sure everyone is being taken care of. It's hard to tell who's enjoying this more, Alex and Cali or their escort for the night. 😉 The night continues as the three enjoy more face riding, lip locking and everything in between.
Their escort eventually passes out on the couch and the pair leave a note before slipping back into their clothes and out the door. Let's hope they meet up again soon.
A Tempting Offer spans across 45 images and is available now in the Affect3D Store for $9.00!