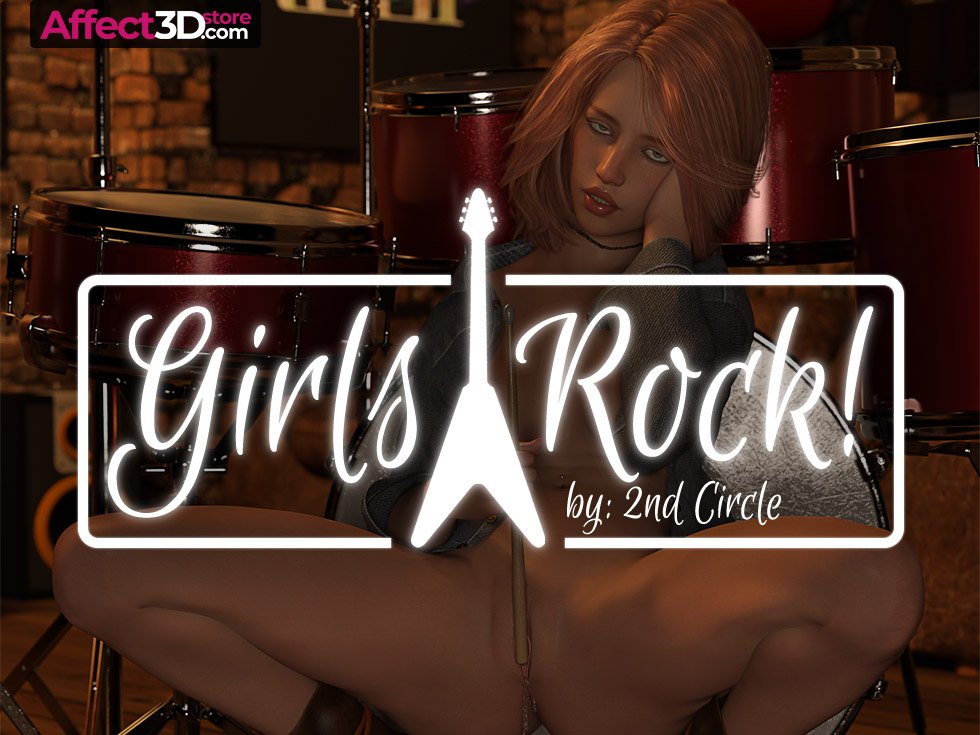 It's true what they say about music. Transporting us into a state of bliss, taking our mind off of everything, it can even lift our spirits when we need it the most. In the latest from 2nd Circle, Girls Rock! (now available in the Affect3D Store), they incorporate music with a few beautiful ladies to make this a set worth drooling over.
There are 5 beauties and while each are featured in mini-sets, they all share one thing in common 😉 From listening to music to playing various instruments, these women incorporate the sweet melodies into their more sensual life. Baring all while fingering themselves they use the music to transport them to sexual ecstasy.
And what's not to love? A little bit of music, a little bit of 'me' time and you have yourself the best recipe for ultimate climax. So what are you waiting for? Come take a look for yourself.
Girls Rock spans across 25 images of 5 different beauties and is available in the Affect3D Store for only $5.00!