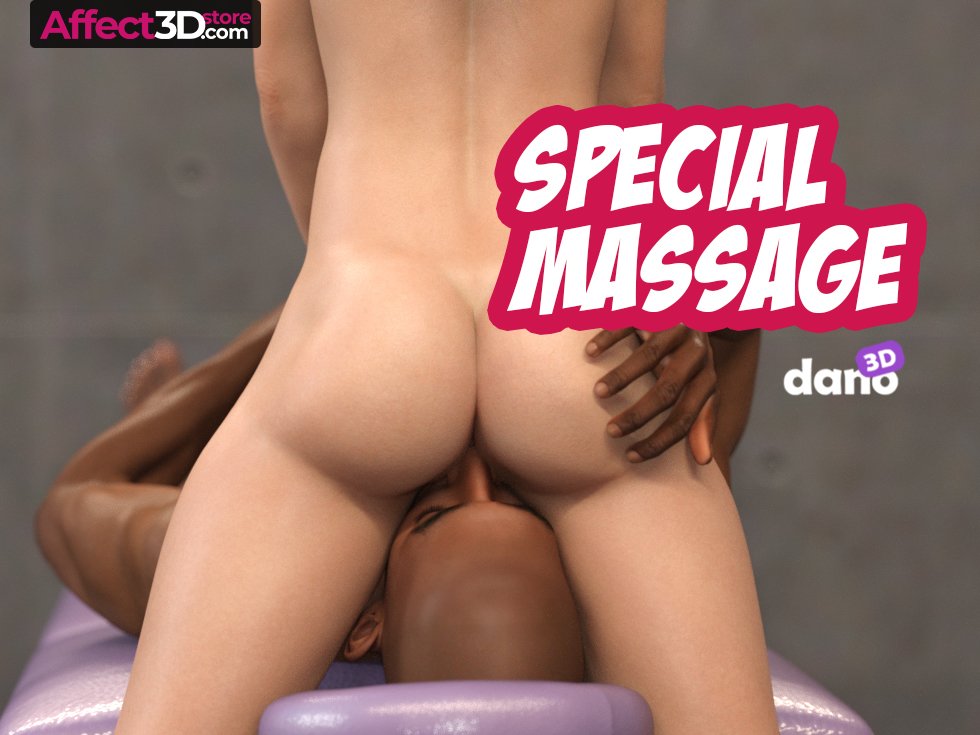 Being a masseuse can be hard. Long hours with hardly any free time can make personal life a bit….boring. In the latest from Dano3D, Special Massage (now available in the Affect3D Store), this masseuse gets her last client and her life just became a little more exciting.
Her last client has come in for the evening and the masseuse tells him to undress. She asks what all is he wanting and is shocked with how huge his cock is. She tells him to lay down and she begins to undress herself. It doesn't take long before her mouth is sucking his cock and he's grazing his tongue on her cunt. She was on the phone earlier with a friend about how she's hasn't had a good fuck in a long time and this was perfect timing.
Wanting more, she tells him that she wants his member in her ass and he happily obliges. On all fours, she takes the massive member and is overcome with how good it feels. Her client thrusts harder and harder but not before he pulls out and has her finish him off with her mouth. Ending with a cum shower, I'd say the masseuse now has a loyal client. 😉
Special Massage spans across 35 images with 10 bonus images and is available now for $5.00!