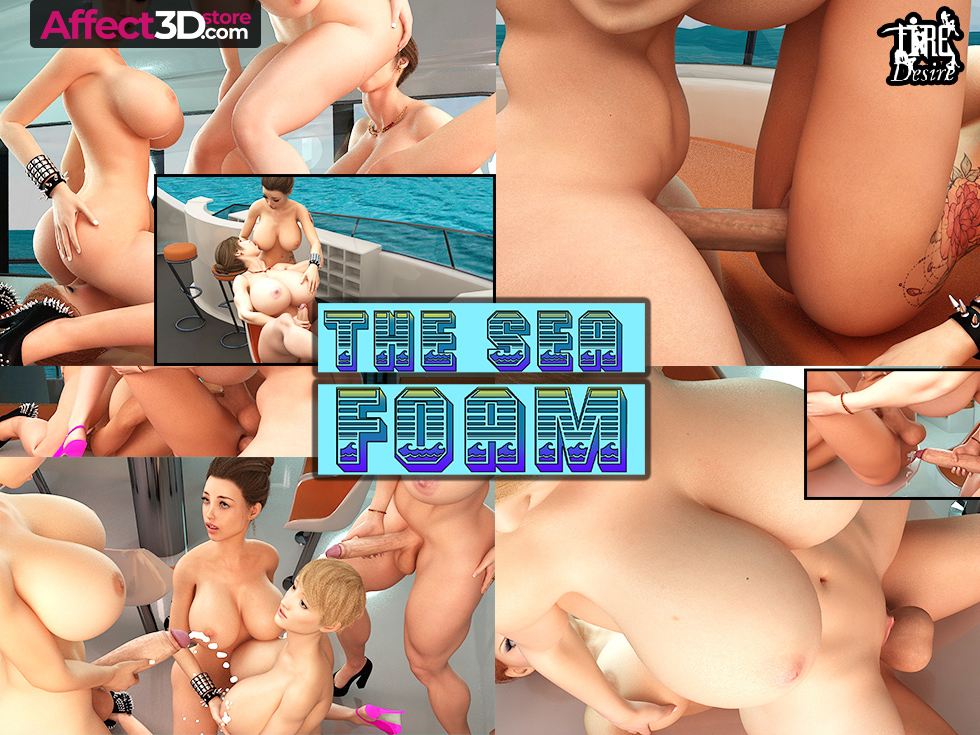 Warm weather means going out in the sun and having a blast. From beaches to cookouts, summertime is the best time to get wild in The Sea Foam, by FireDesire!
A brunette and her sexy futa lover are on a yacht and use this opportunity to fool around in the beautiful summer sky. From having the brunette bent over to holding her legs above her shoulder, no holes are going unfilled with this couple. As they're getting it on with each other another couple pulls up to the yacht on a jet ski but not before they do some fooling around themselves. A short haired brunette thrusts her massive member inside her blonde lover to get her nice and ready before heading inside the yacht.
It doesn't take long before there is an orgy on the bottom level of the yacht. The four of them make their way to a table and the real summer fun begins. Thrusting, licking, sucking, moaning – these couples reaching climax but the two futas pull out and give their lovers a cum shower like never before.
The Sea Foam is a 15:27 minute movie and is available now in the Affect3D Store for $15.00!