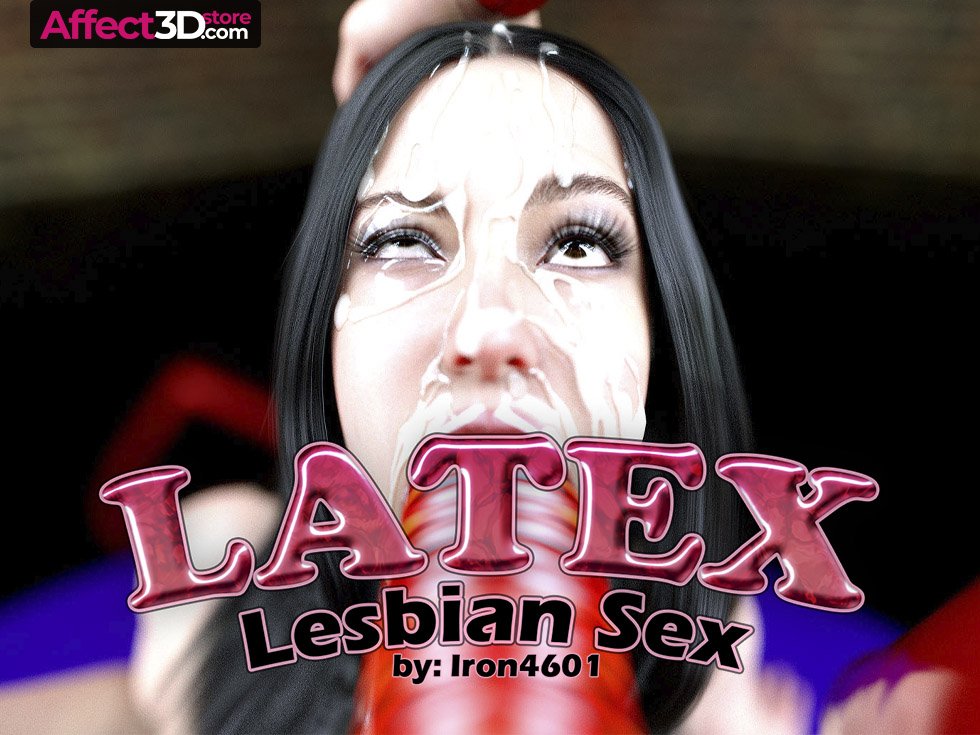 Sometimes being single can be…lonesome. Especially if you're wanting some hot anal sex. In the latest from Iron4601, Latex Lesbian Sex (now available in the Affect3D Store), a woman appears on a show and she's wanting to fulfill her needs, luckily for her, the host of the show is more than willing to help.
As our guest is talking to the host about her need to be filled, she becomes a bit hot and bothered and takes off her clothes. Upon doing so she immediately begins to masturbate and the host comes in with a little fisting. The guest leaves a huge puddle and the host disappears for a minute. Getting on top of a table, the guest has her ass facing the camera unaware of what's happening.
The host is now in a red latex outfit with a double ended dildo. She slowly slides it into the guests' ass and she sends her into a complete frenzy. Making sure she gets the fulfillment she has been wanting, she fucks her hard. Coming together the host and guest have left the camera crew with a very interesting show. I wonder what's next?
Latex Lesbian Sex spans across 100 images and is available in the Affect3D Store for $10.00!