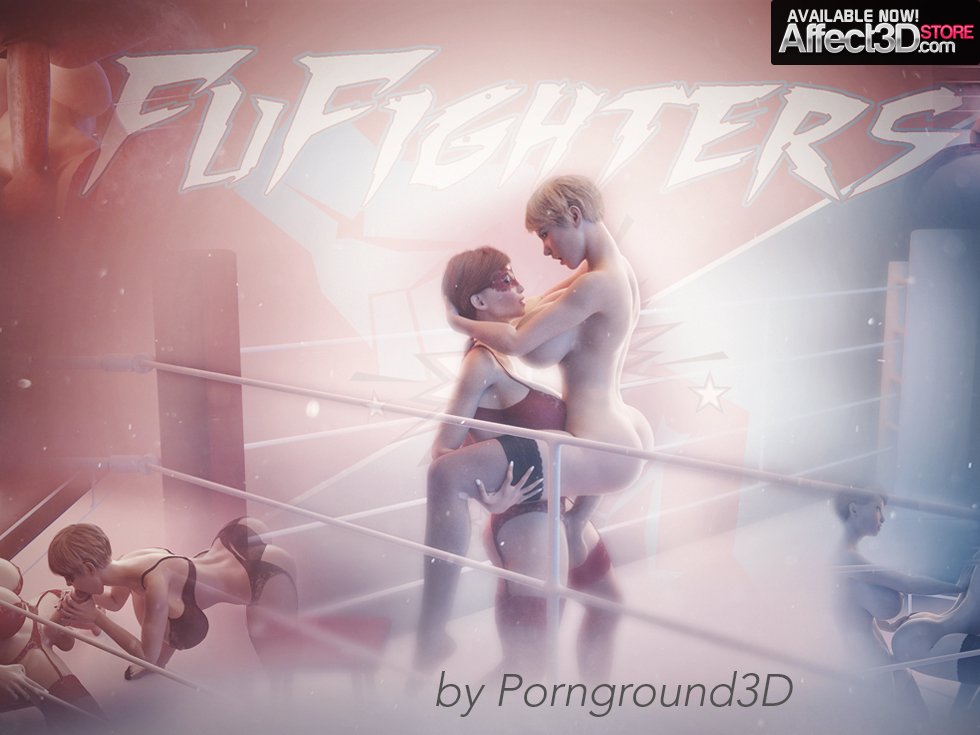 Fighting usually isn't the answer but in FuFighters, now available from Pornground3D in the Affect3D Store, it's quite the exception.
The fight is between a short blonde haired beauty and a redhead futa. The match starts and the punches go flying. A swift punch takes the futa out but the match is far from over. When she comes to the short blonde is on her knees with her mouth around her cock. What ensues next is the blonde riding that massive cock however she sees fit with the futa adhering to the request. Course I wouldn't complain either if a busty blonde wanted to mount herself onto me but I digress.
Ready to come the blonde sits front and center, touching herself while the redhead futa strokes her cock until she comes all over the busty blonde. Talk about a nice load. If only fighting always ended this way.
This 10:40 minute animation is chalk full of dick riding amongst a busty futa and an even bustier blonde who shows her dominance in the ring. Grab your copy of Pornground3D's FuFighters today for $15.00!