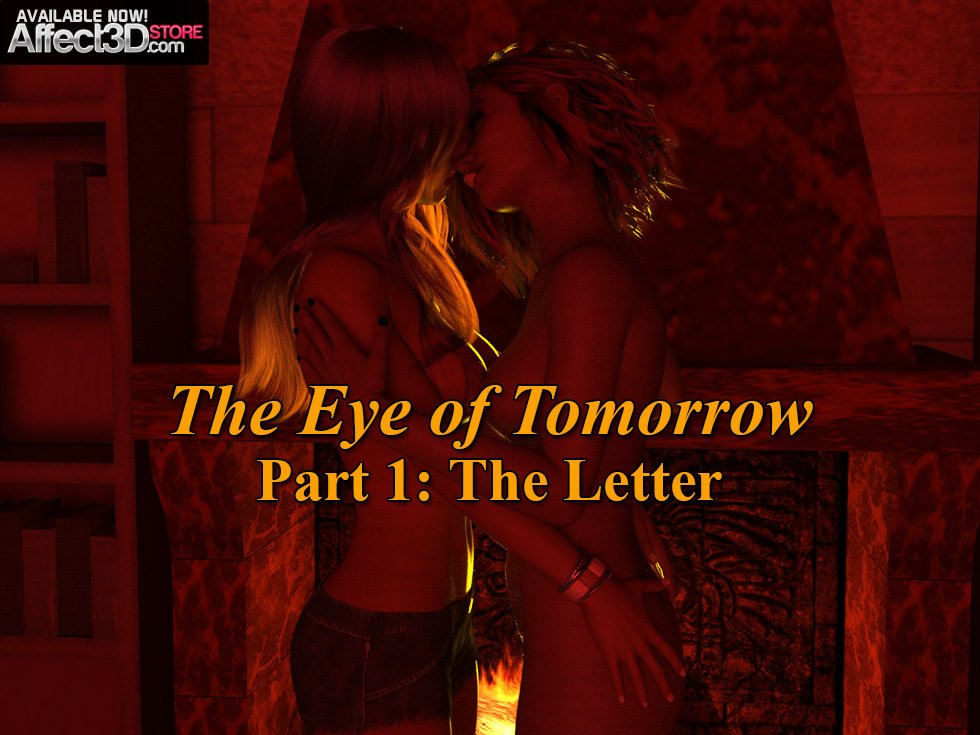 No one is fond of getting mysterious letters to their home but sometimes it can lead to a fun adventure. In the latest from Raven Spectre, The Eye of Tomorrow – Part 1: The Letter (now available in the Affect3D Store), adventurer Kayla and her assistant Madison, get a little more than they bargained for.
Upon opening the mysterious letter they're informed that someone is going to try to steal The Eye of Tomorrow. Along with the letter, ancient runes are given to Kayla. Doing research on this artifact she discovers that there is nothing about it recorded. With a little more digging she's able to decipher the ancient runes and realizes that it's a map with the location of The Eye of Tomorrow. A new adventure awaits Kayla and Madison but it's time to unwind before they plan their big excursion.
The night is still young and the two decide to get cozy by the fire. Madison takes off her top and gestures that she wants to do a little more than sit around by the fireplace. Without hesitation Kayla takes off her clothing and they two begin to feel eachother with their tongues. Nipple sucking and fingering ensue before Kayla glides her tongue along Madisons cunt. She then sits on her face and Madison gladly returns the favor. They end the night with a single kiss and fall asleep by the fire.
The Eye of Tomorrow – Part 1: The Letter spans across 93 images and is now available in the Affect3D Store for $7.00!