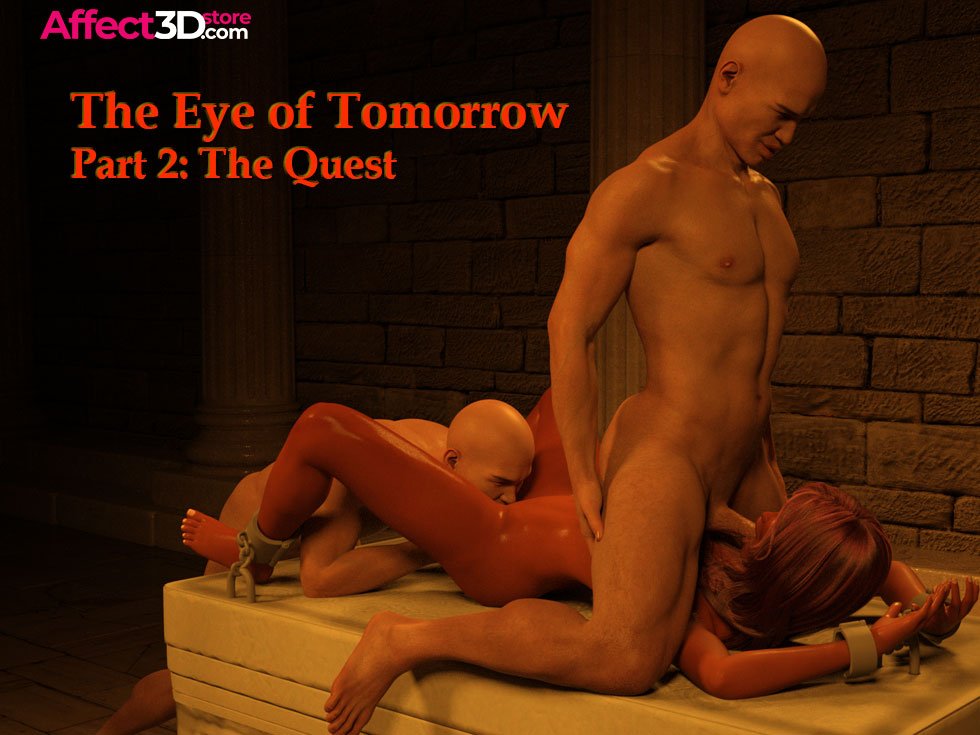 The adventures continue with Kayley St. Johns as she sets out to find the Eye of Tomorrow. Following the map that she was given she comes across some hidden ruins. In the The Eye of Tomorrow – Part 2: The Quest, Kayley falls into a trap but it's one that's out of the ordinary for sure.
Figuring out how to get inside the hidden ruins, Kayley lights a torch and goes through the dark hallways and is met with two statues. Curious as to why these are the only two around, one looks in her direction and shortly after the other does the same. In fact, they're not statues at all but men who capture Kayley and take her deep inside the ruins.
Chaining her up, they begin to strip her of her clothing, caressing her body before the real fun begins. While one focuses on her cunt, the other focuses on her mouth, putting Kayley in quite a frenzy. They release her of her chains and Kayley hops on top of one of the guys – why try to run away when you can easily have two cocks all to yourself? Double penetration ensues and as they all orgasm together, a blonde appears from the shadows….
The Eye of Tomorrow – Part 2: The Quest spans across 123 images and is available now in the Affect3D Store for $7.00!