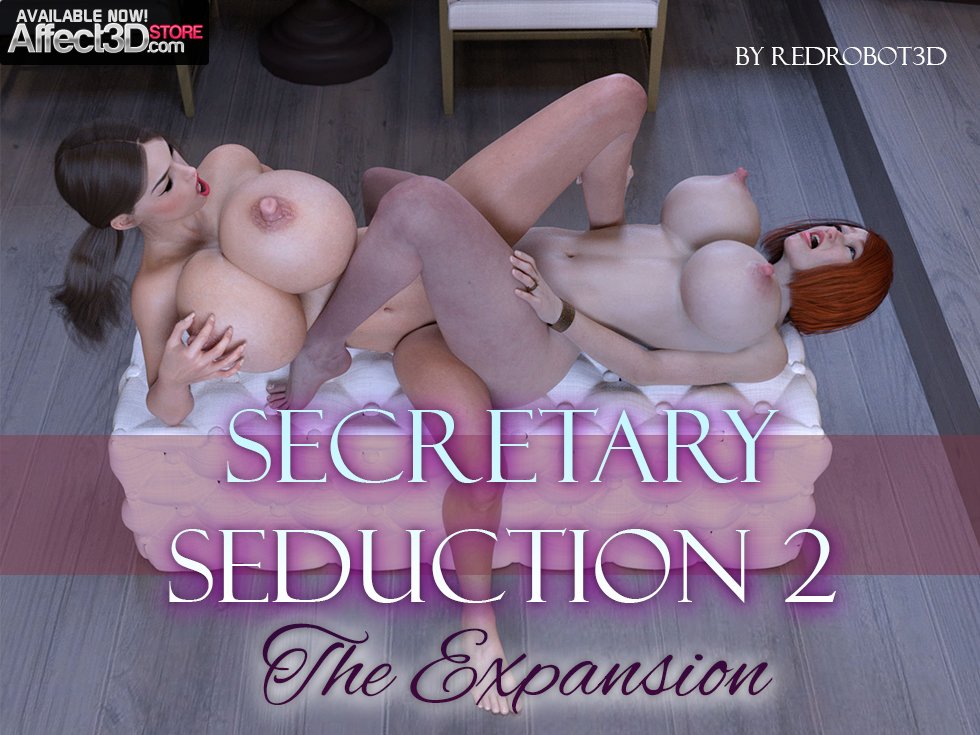 Our two favorite women are back with sex toys, squirting, paizuri and other lesbian fucking in the latest from RedRobot3D: Secretary Seduction 2 – The Expansion, now available in the Affect3D Store!
Whenever Amy has an orgasm, her breasts grow in size and the same thing happens to Star. Now, they've decided to have a night of pure debauchery as they make each other cum over and over again. They're ready to push their limits and see just how big their breasts can get.
Star puts on a strap on and Amy wraps her mouth around it. After lubing it up Star thrusts deep inside Amy. It doesn't take long before Amy is cumming and her breasts start to grow. Star isn't finished as she goes down on Amy to make her cum again. Once she's finished she wants Amy to get on her knees and perform oral on her. She wants to cum again so fisting is in order. These two are far from done as they continue to think of ways to make the other orgasm.
As the night progresses they come up with the idea to put on lingerie showcasing their huge breasts. Of course we all know the lingerie is going to come back off and another round of orgasms will come shortly after.
Secretary Seduction 2 – The Expansion spans across 91 images and contains oral, nipple fucking and fisting. Grab your copy today for $9.99!