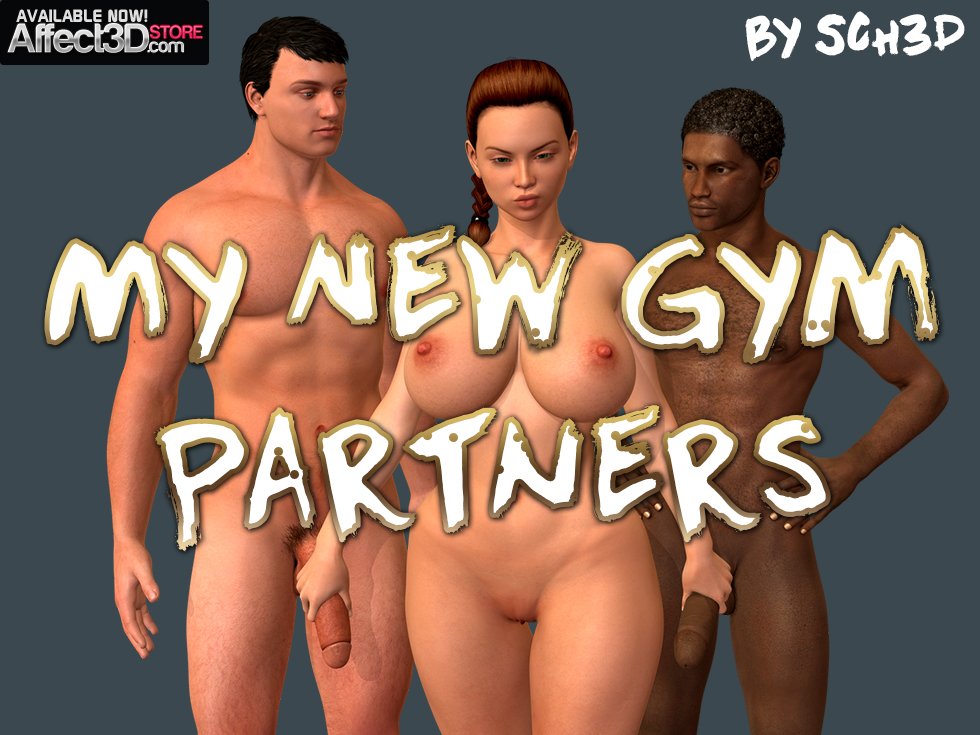 Working out at the gym alone can be relaxing and sometimes therapeutic. In SCH3D's My New Gym Partners, now available in the Affect3D Store, Ashley gets an unexpected visitor and things heat up quickly. Stay tuned for age gap, threesome, double penetration fun!
Ashley is in the backroom of a local gym when someone walks in. It's her friends father, James and he can't stop looking at Ashley's huge tits. She takes off her shirt so he can get a full view of what she has and they go at it. It's not long after the owner of the gym walks in on them and demands that they leave immediately. James is unwilling to as he's not finished. Ashley offers the gym owner to join them in a sexy threesome in exchange for being able to come back to. the gym. He accepts but only if they clean and sanitize the gym afterwards. They agree and the real fun begins.
She gives the gym owner a blowjob as she's getting fucked from behind by James. They switch it up so the owner gets a taste of her pussy and he slides his thumb up her ass.  She's never been double penetrated but she was willing to try. James and the gym owner position themselves and give Ashley the ride of her life. Once they're done the gym owner warns them that he better not catch them having sex in his gym again. Maybe she can entice him to a special one-on-one session?
SCH3D's My New Gym Partners comes in text and textless versions and includes 4 bonus gifs for your viewing pleasure. Grab your copy of double penetration, threesome, spit roast fun today for $8.00.