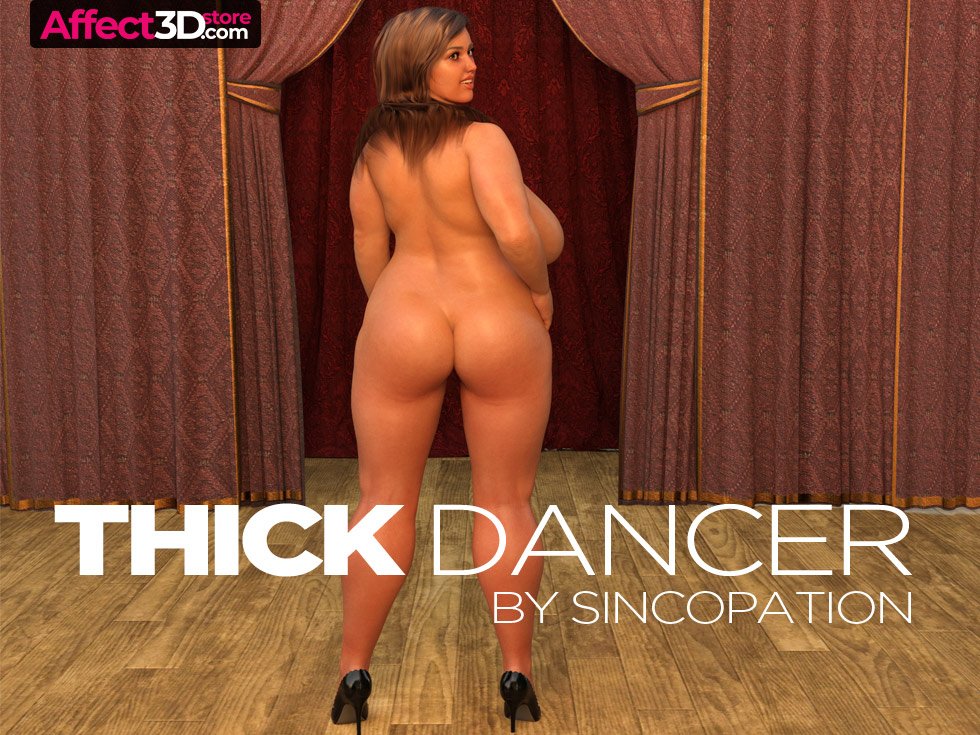 Sometimes it's hard jumping from a routine job to something a bit on the 'wild' side. In the latest from Sincopation, Thick Dancer (now available in the Affect3D Store), we meet a woman who takes life into her own hands.
Being something that one drools over can be quite the empowering thing. This sultry plus size woman is doing just that. Having quit her job that didn't respect the hard work she put in day in and day out she decided to become a dancer. And not just any dancer, a nude dancer – showing off all her lovely curves for all to see.
And who can blame her from wanting to flaunt that sexy figure? Those nice tits and plump ass is enough to make me want to see just how flexible she really is. 😉
Thick Dancer spans across 57 images and is available now in the Affect3D Store for $8.00!