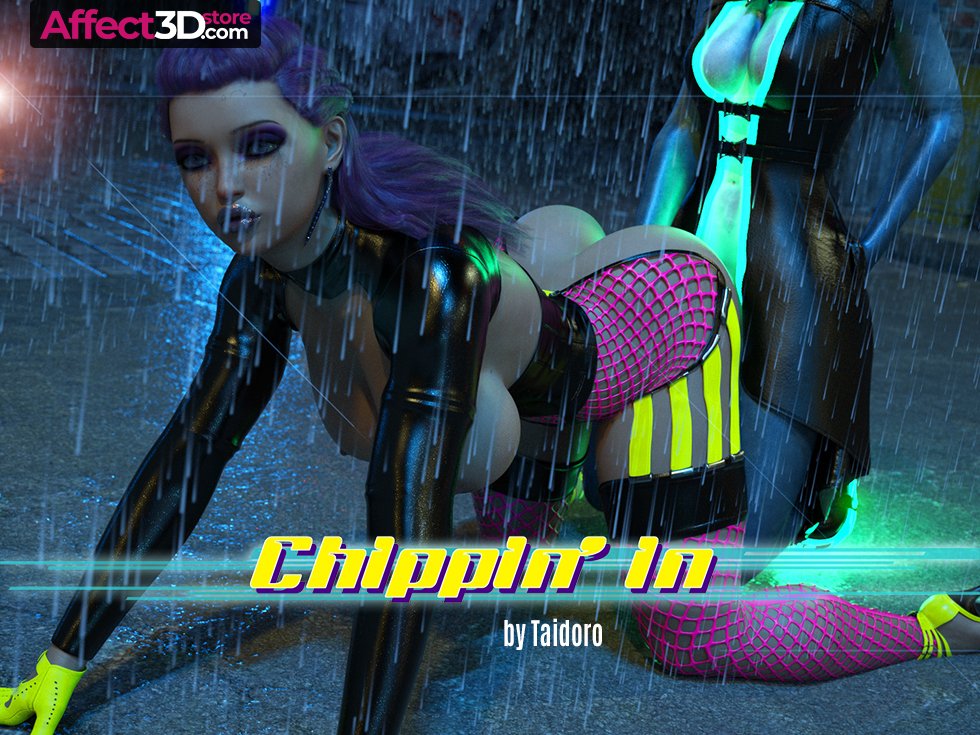 Chasing down bad guys is good and fun but what if your target is a hot futa alien? This is the situation Twitch finds herself in in Taidoro's latest, Chippin' In!
Twitch has finally cornered the runner she's been after but is surprised to see that it's indeed a futa alien who has quite the member on her. Immediately pulling down her top to show her luscious tits, Twitch gets on her knees and eagerly wraps her mouth around the alien's cock. Graciously taking in every inch Twitch is craving more and the feeling is mutual as the alien orders Twitch to lay on her back, legs spread.
But it doesn't stop there as the alien is wanting to fill all over Twitch's holes. Getting on all fours, Twitch invites the alien to fuck her doggy style. Filling her tight ass to the brim, Twitch looks back at the alien, watching as she finishes herself off and quietly passes out. The alien gathers herself and is on her way. So much for capturing her 😉
Chippin' In spans across 53 images and also includes bonus images of pinups, concept art and varying angles. Grab your copy today for $6.99!