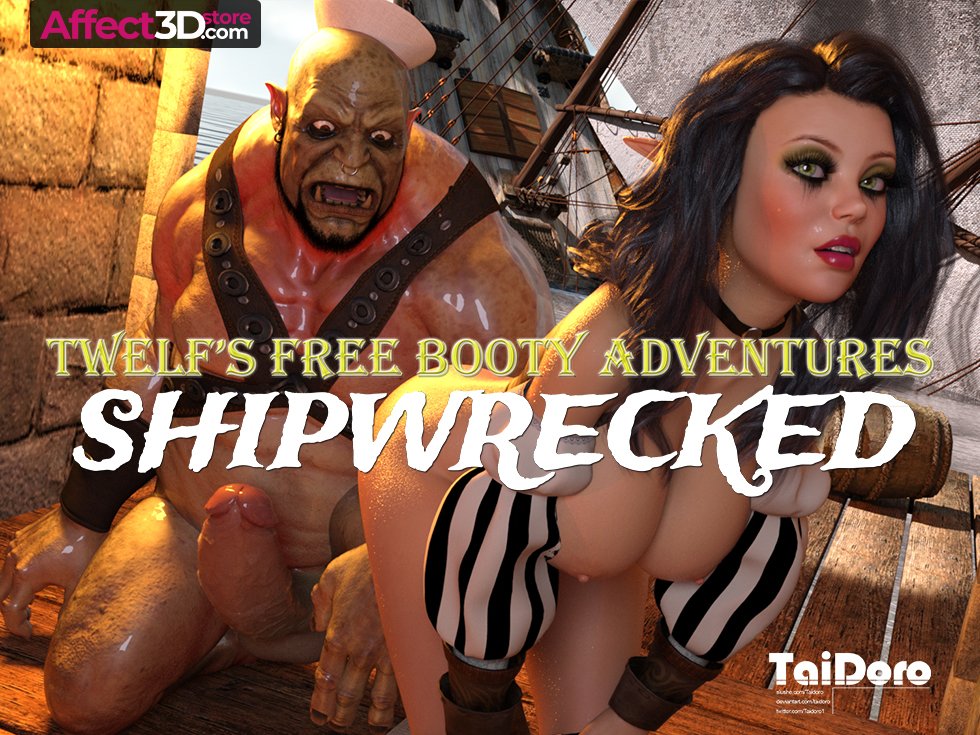 It's never a good thing to have a ruined ship. Especially when you're on the hunt for treasure and a life of luxury. But for Twelf that's exactly what her predicament is and all she has left is her skipper Brodie who isn't too happy with his captain. Enjoy more of it in Twelf's Free Booty Adventures: Shipwrecked!
A sunken ship and no longer having a crew Twelf and Brodie are stranded. Brodie blames Twelf for prancing around in nothing but underwear and showing off her ass. Twelf shoots back with how Brodie never wears pants and his huge schlong is always out giving her ideas. After hearing this Brodie's cock came alive and it's a lot bigger than Twelf imagined. They've both thought about doing all sorts of things together and now there's chance.
Brodie makes sure that Twelf gets every inch of his cock inside of her and she has to really put her back into it to make it happen. Luckily for the both of them, Twelf takes it like a champ and is wanting every last bit of cum to envelop her. When it's all said and done they still need a new ship and new crew members but Twelf may have found a solution to their problem.
Twelf's Free Booty Adventures: Shipwrecked spans across 78 images and is available in the Affect3D Store for $9.99!