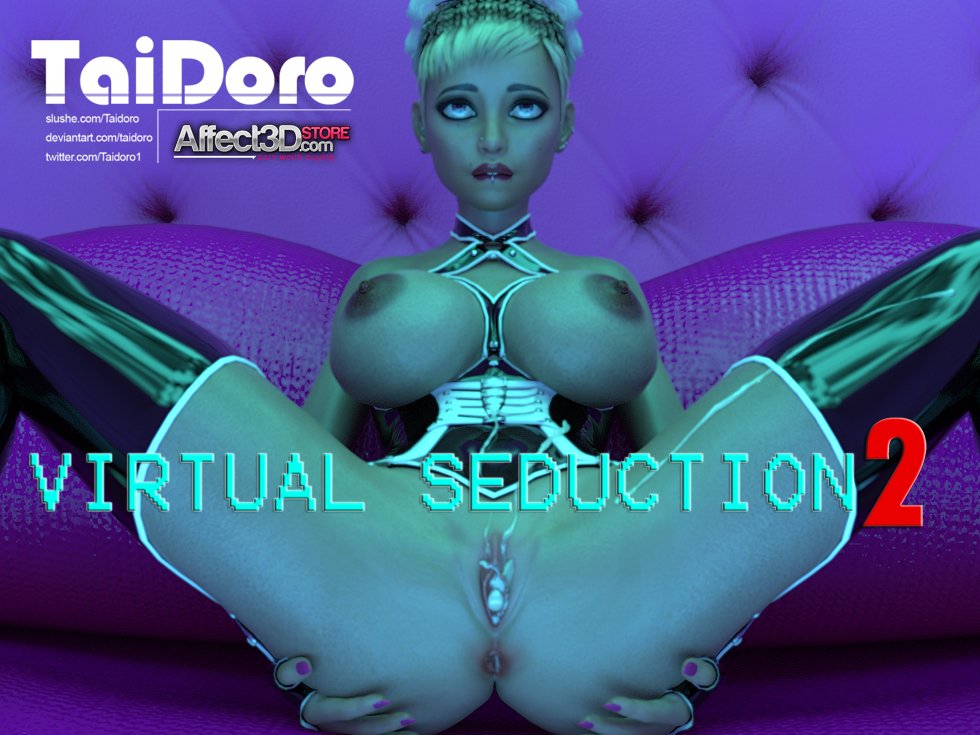 Melody has returned to test Auries upgraded VR and she couldn't be happier. In the newest installment by Taidoro, Virtual Seduction 2 (now available in the Affect3D Store), Melody is greeted by a familiar face.
She's sporting a PVC maid outfit when her purple skinned fiend is back and ready to ravish her pussy. Cock rock hard, he wastes no time in thrusting deep inside of her. He's a lot more relentless this time, as though he has all this pent up tension just waiting to burst free. He switches things up by having Melody on all fours and thrusts his member inside her tight ass.
Melody isn't the only one who is getting enjoyment from this. Aurie can't help but be turned on with how kinky things are between Melody and the purple skinned creature. She begins undressing herself when a purple hand reaches out of the computer screen. Looks like he has room for one more 😉
Virtual Seduction 2 spans across 58 images and also includes text and textless versions as well as bonus images. Grab your copy today for $6.99!