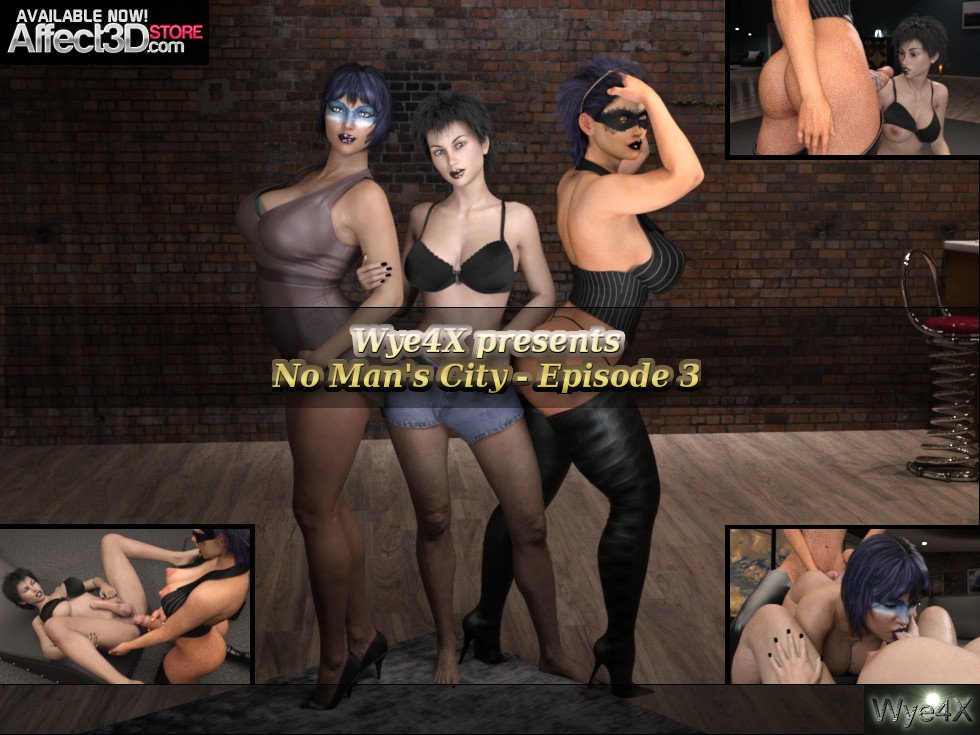 The hot sex parties continue in the latest from Wye4x, No Man's City III, now available in the Affect3D Store!
Lea has invited people over to her loft to have some good times. She notices Marnie but not only that, her massive cock. The feeling is mutual as Marnie comes over and slowly reveals her cock in all its glory. Lea is more than ready to take it in the ass and Marnie happily obliges. Rahele notices the two going at it and comes in to provide assistance. A sultry threesome ensues and Marnie is basking in this opportunity. It's not everyday you get to fuck someone in the ass while someone is riding the person your fucking. Anyone would be over the moon with all these hotness.
Once Marnie is done with Lea, it's now Rahele's turn to get her holes filled. She ecstatically lifts her ass in full view before Marnie thrusts deep inside her. Making each thrust harder and fast than the last, it doesn't take long before she cums with Rahele in pure bliss. This is one hell of a sex party and wish I could join in on all the fun.
No Man's City III spans across 156 pictures on 86 pages and is now available in the Affect3D Store for $9.95!