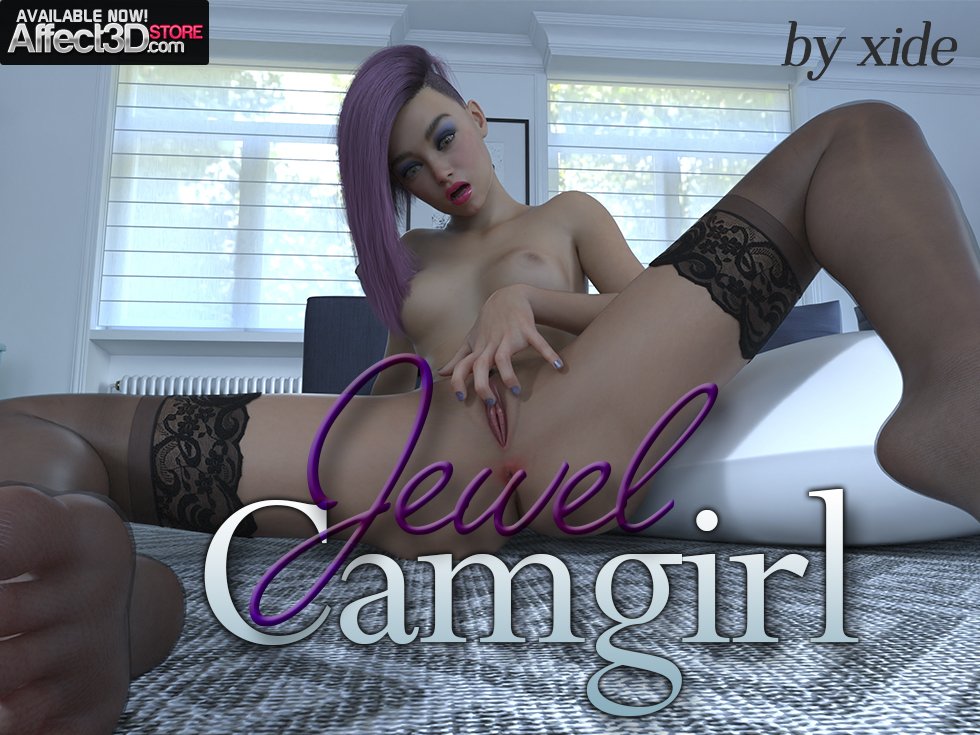 There's always something to do when you're home alone. For example, have a live camshow of you pleasuring yourself for hundreds to see much like Jewel – Camgirl in the latest from Xide (now available in the Affect3D Store)!
Jewel – Camgirl
Jewel is set up in her living room sitting in front of her laptop ready to put on a show. She is propped up on a large pillow wearing nothing but thigh high stockings. She begins to finger herself in frontal view and keeps her feet in view as well. She then turns her ass towards the camera, making sure her pussy is still perfect view of her viewers. I wonder what she's going to do next in her session? 😉

Harley Quinn Bundle
Into Harley Quinn? Well take a look at this new bundle from Xide!
Within the bundle we have Harley in varying atmospheres. We have one where she's getting it on with her landlord. I assume this is how she pays her rent 😉 Next we have her locked up in jail and it's stylized as a pin-up. We also have Harley strutting her stuff naked in her apartment. It's a great bundle if you want to see your favorite bad girl naked and getting a little kinky 😉
Be sure to get these releases from Xide today in the Affect3D Store! Get Jewel – Camgirl and the Harley Quinn Bundle for $5.99 each!