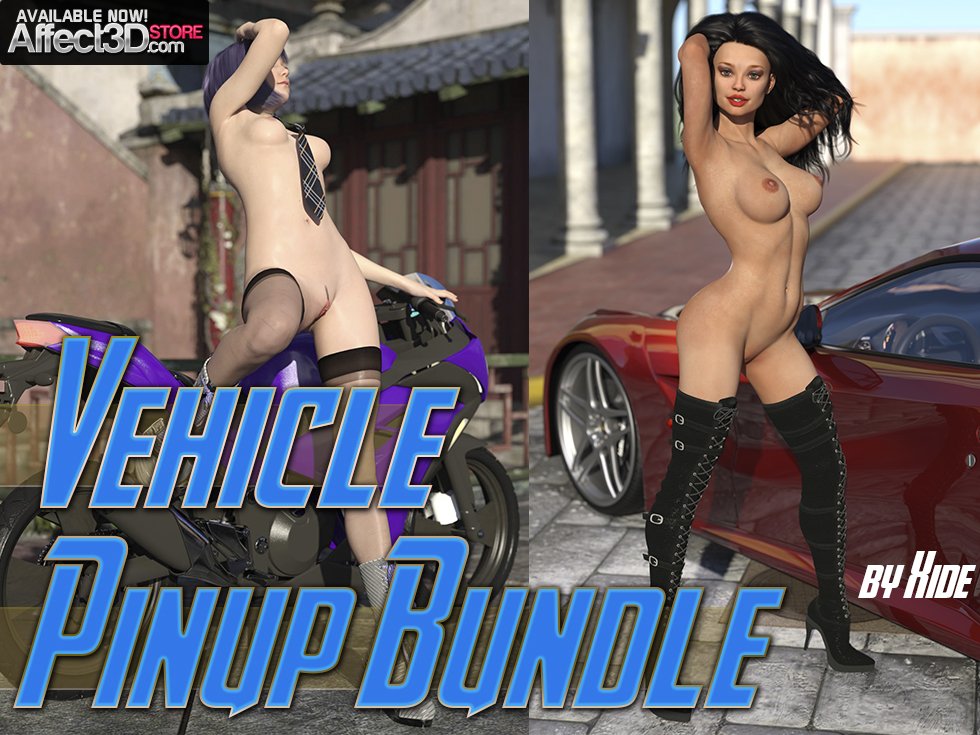 pinup
Buckle up and prepare for a fast ride, Xide has a sexy new bundle and it's available now in the Affect3D Store: Vehicle Pinup Bundle!
This bundle is full of sexy women and their fast vehicles. From sports cars to motorcycles these women know what it takes to be ahead of the game.
Every girl has their own edge to them and really know how to keep the focal point on themselves. While some of us may be interested in what they drive, the rest of us are wanting to see other assets. Sporting everything from brightly colored hair and showing off their flexibility, there's a little something for everyone to enjoy with this bundle.
Vehicle Pinup Bundle spans across over 200 images of sultry women and is available now for only $5.99. Grab Xide's latest now!