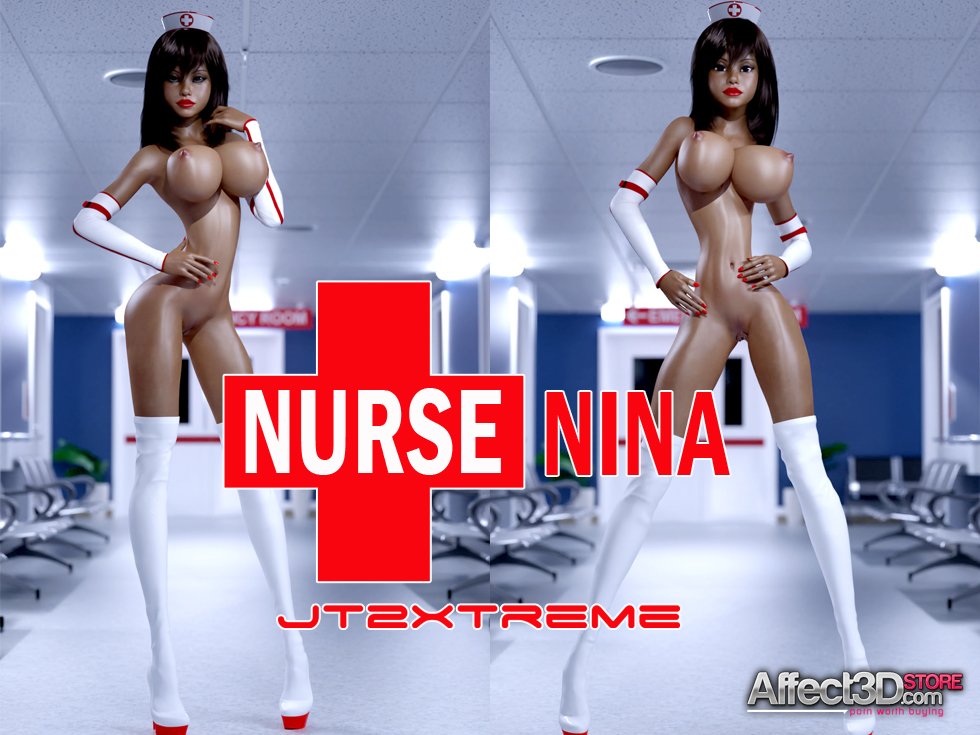 JT2Extreme strikes again with FutaErotica – Nurse Nina! This talented artist has delved into all aspects of his uniquely Futa world. Indeed, we've had airplanes, the justice department, gyms, and much much more. And so, today we take a peek into the very naughty life of this hot nurse!
At first glance, you wouldn't guess what goes on in the corridors of this particular hospital. From the outside, it looks like any other ER. But venture beyond the glass doors and you'll find one unique approach to medicine!
We discover a lithe blonde with massive boobs taking a machine dildo deep as Nurse Nina watches on, fully naked. Being highly dedicated, however, Nina shows her patient just how much she cares by taking some of her own medicine and joining in! Naturally, the fun doesn't stop here as another member of the "staff" gets involved. And of course, this member happens to be a well-hung futa babe who takes Nina for a serious ride. Nina gets fucked against the hospital walls and furniture before returning to her patient and watching as the futa doctor hands out some serious treatment. She even has some more fun of her own, fucking the patient with a strap-on before all three finish off in style in one hell of a trio!
This superb twenty-six-minute-long animation comes with a set of 50 HD renders! And doctor's orders have JT2Extreme's latest release at a mere $13.95 so be sure to grab a copy in your local Affect3D drug store now!