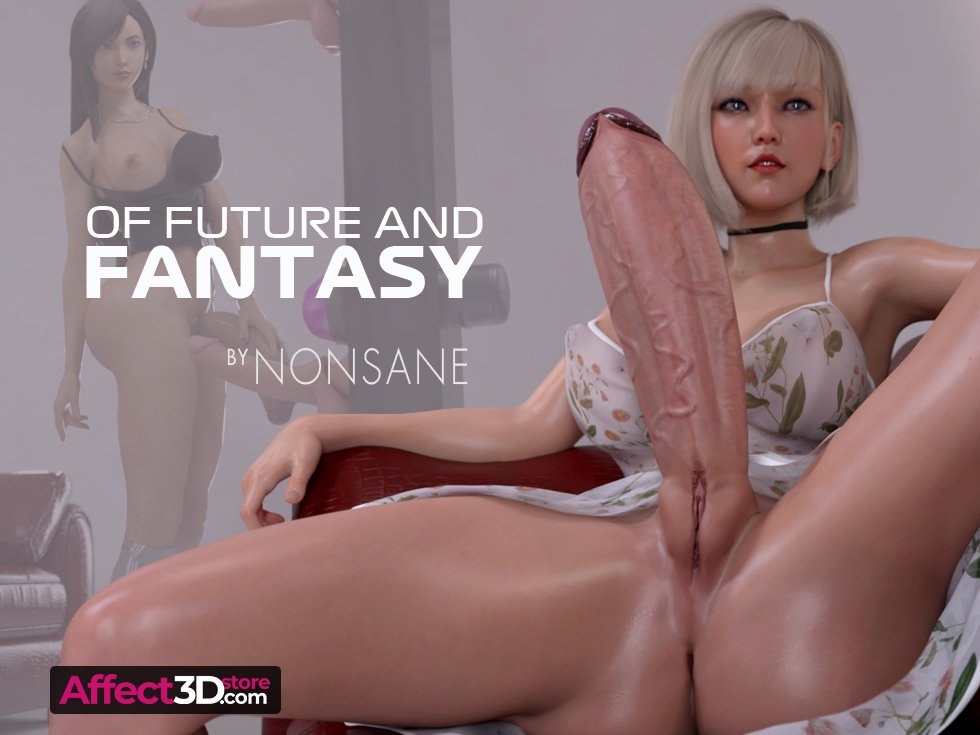 It can be strange traveling to another world and certain aspects of you….change. In the latest from Nonsane, Of Future and Fantasy, our dark haired beauty has met her match with a fairly dominate blonde who is packing a huge surprise.
Dark haired beauty shows her cock and the blonde immediately puts it in her mouth. Taking it like a champ, she measures this now fully erect cock to see what she's going to be working with. In return, she straddles the dark haired beauty and gives her the opportunity for her to do the same. The blondes cock is more than what she anticipated at first but over time she takes every last inch.
It doesn't take long before the blonde is wanting to fill up her new pet with her massive cock. She does so, sending her into a frenzy and making her own cock throbbing in sheer pleasure. They both cum tremendously but both cocks are looking a bit stiff still. I wonder if another round in underway.
Of Future and Fantasy spans across 85 images and is available in the Affect3D Store for $10.00!