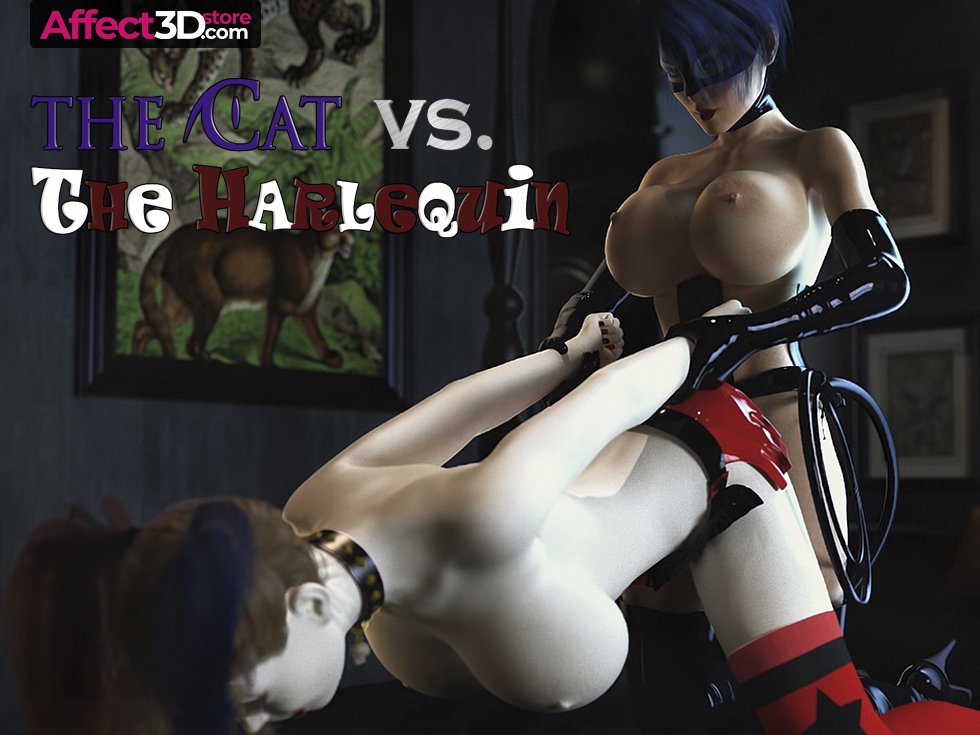 I've really been missing reviewing animations, so surprise surprise, I was delighted to get a tasty one this week! Vektor just dropped some dickgirl fun in The Cat vs The Harlequin. Clocking in at just a hair shy of 10 minutes long, this video wastes no time in getting straight to the fucking. Like, seriously, it immediately opens with sex after the title.
The voice acting is hot and heavy while it rains and storms outside, as reminiscing about villainous exploits (off-camera) turns into reliving sexploits.
I'd enjoy some more movement in the animations that wasn't dick or boob-focused, but there's a lot of positions, good close-ups, and I just love the harlequin makeup. I mean, I definitely have a thing for that kind of makeup, but dichromatic eyeshadow? Come-fucking-on, that's awesome. Plus I'm a sucker for gals with collars.
Also, could we have some whip action next time? Pretty please, Vektor? :3
You can nab the ~10 minute futa video for your personal enjoyment from the store now for $14.95. And, really, why wouldn't you?