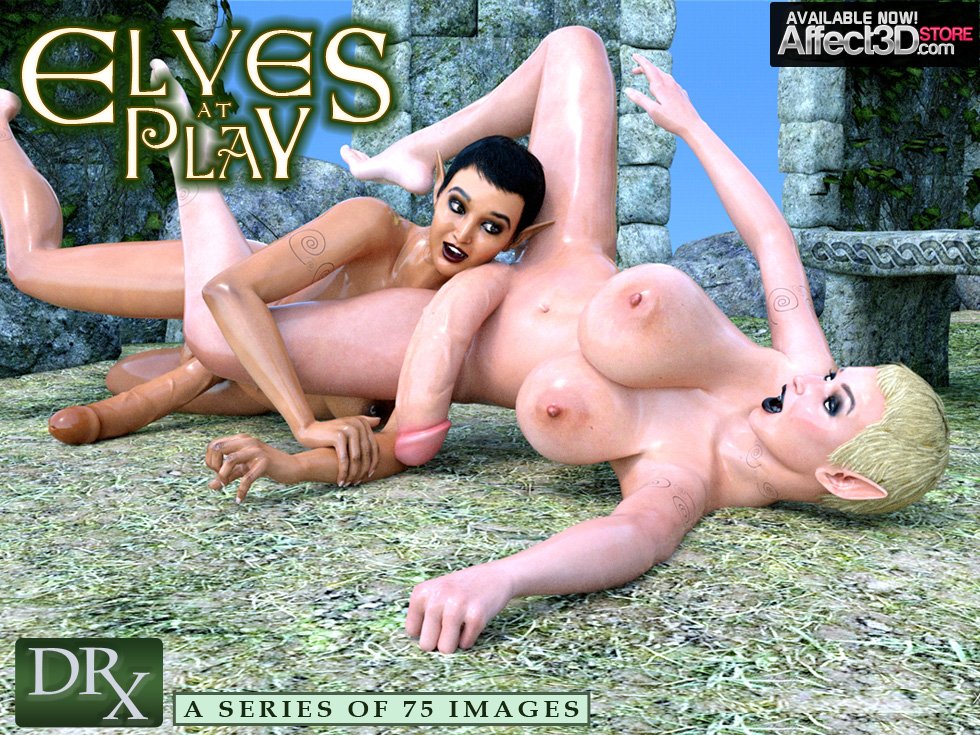 Having a little fun here and there is always good. Release some tension, refocus and feel refreshed. In the latest from Dr. X, Elves at Play (now available in the Affect3D Store), two elves have a bit of fun but things slowly heat up.
Two elves are playing around and enjoying each other's company. Innocently wrestling until things get a little heated. It's hard to stay calm when there's a huge cock in your face and you're starting to want to have a taste. The two continue but their members become erect and decide to release some other tension as well. With each position they thrust their member inside eachother whether it's their pussy or mouth.
Things escalate as the two begin to thrust harder and faster. Lust has taken over completely and the two are needing sexual release. Fucking in more positions they finally climax and cum all over eachother. They embrace one last time before parting ways. Wonder if they'll be a round two.
Elves at Play spans across 75 images and is available now in the store for $9.99!