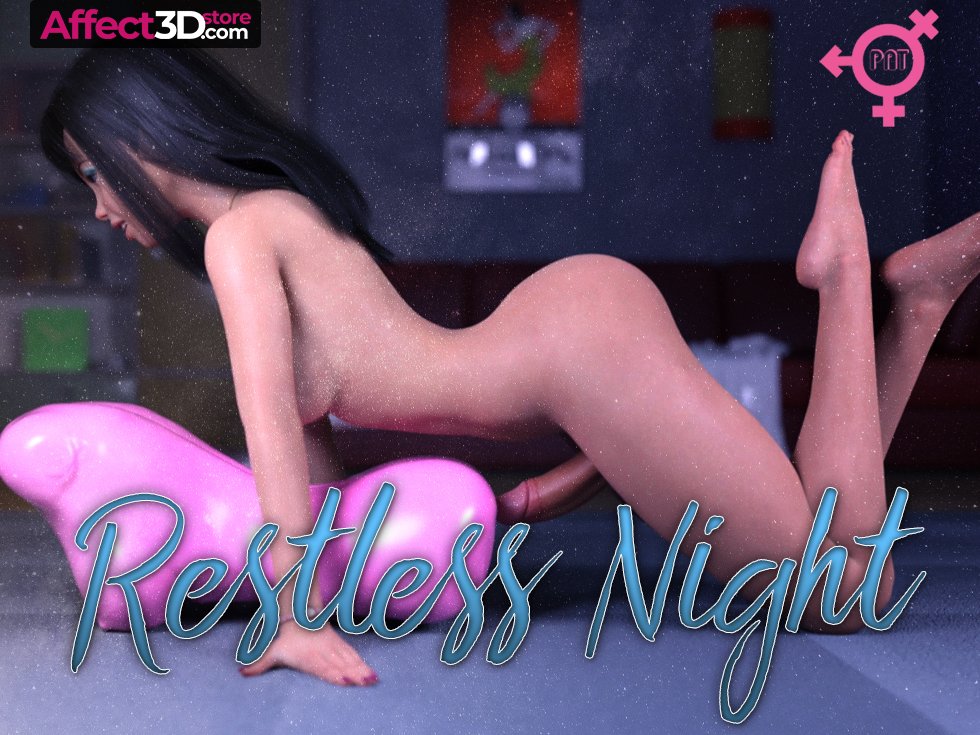 Elisha is having a hard time going to bed. She can't stop thinking about classmates from earlier today. They were wearing mini-skirts and she was thinking about all the naughty things she wanted to do. Especially when it came to her best friend Rachel. However, Elisha is shy and could never confess her feelings to Rachel, after all, it could potentially ruin their friendship. In the latest from Pat, Restless Night (now available in the Affect3D Store), Elisha tries out the new sex toy she purchased thanks to Rachel to help her sleep.
Being the first time Elisha has ever used this toy, she strokes her cock before thrusting inside of it. Having a little difficulty in the beginning, her member slowly slides in and she's surprised by how amazing it feels. She immediately fantasizes about fucking Rachel but she's also a futa so she changes things up and thrusts her cock inside the sex toys ass. Unable to contain herself, the idea of fucking Rachel senseless makes her cum quickly. She decides to devise a plan to make her move on Rachel and try to fuck her when she invites her over. Until then, she crawls back into bed and falls fast asleep.
Restless Night spans across 40 images and is now available in the Affect3D Store for FREE!