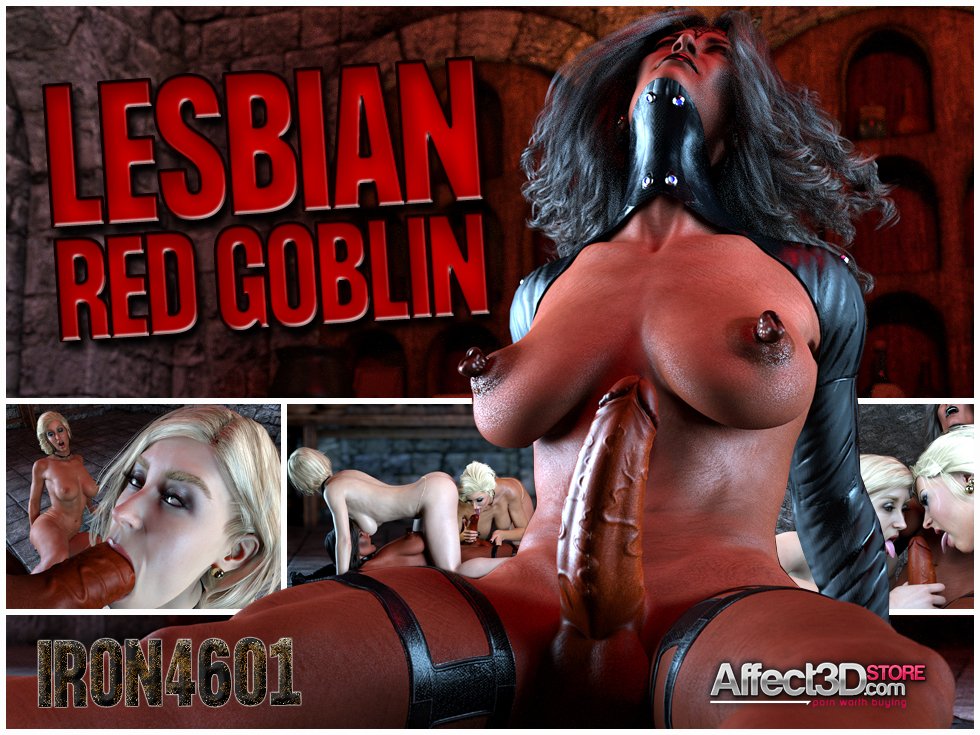 Sometimes you just want to have some fun with your partner. And while doing so you unknowingly have a futanari vampire peeking in and wanting to partake in the action. In the newest from Iron4601, Lesbian Red Vampire (also titled Lesbian Red Goblin, now available in the Affect3D Store), this sexy vampire knows how to please and she's going to show these women a thing or two when it comes to her cock. 😉
Two blonde women are getting it on with eachother when a red vampire appears from the shadows. Ready to run away, the vampire shows them her cock. One of the blondes gets on their knees and wraps their mouth around the vampire's cock. The other joins in and a threesome ensues. Taking turns sucking the vampire's cock, one of them mounts themself on while the other masturbates to the sight of them.
The two blondes take turns being ate out by the vampire as well as getting riding her thick cock. They suck her off until she comes and she shortly passes out. The two of them leave the vampire and now she's left alone. Her cock becomes stiff again and she awakens but something seems…different. Lesbian Red Vampire spans across 121 images and is available for $10.00!