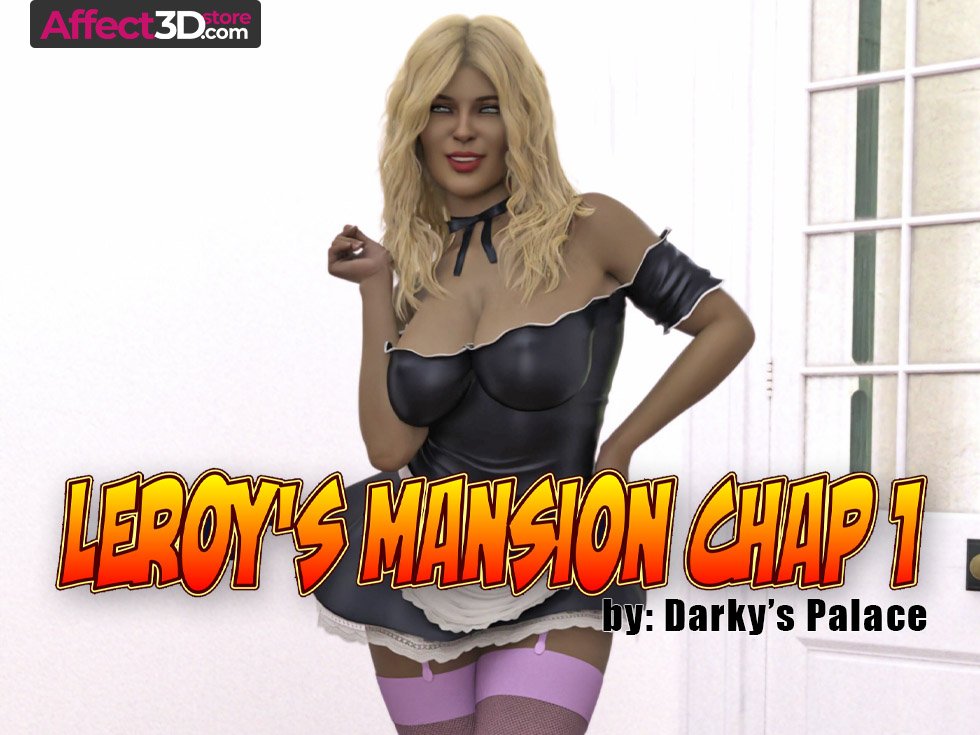 Being late for work is never a good sign but sometimes it can't be helped. In the latest from Darky's Palace, Leroy's Mansion Chapter 1 (now available in the Affect3D Store), our new maid, Giselle, gets off on the wrong foot but tries to make amends.
Already annoyed with Giselle being late, the head maid tells her to get dressed and start cleaning pronto. Quickly changing into her maid outfit, Giselle is sent to clean upstairs. On the way to begin working she hears loud moans and finds the room it's coming from. Inside is her boss, Madame Elise, is having a 'one-on-one' session with her gardener's massive cock. Turned on by the sight she lifts up her dress but quickly remembers she has other things to tend to.
Unknowing to her, Leroy was watching from the bottom of the stairs and decides that he's going to teach her a lesson. He follows her into the bathroom and luckily for him she's in the perfect position – on all fours cleaning the floor. Cock out and ready to go he surprises Giselle and thrust his member inside her ass. Turning around to suck him off, Leroy rewards her with cumming on her face. It's now time for some pussy action but he won't show her any respect so she takes matters into her own hands and dominates him. Not having much of a choice, Leroy surrenders and Giselle leaves him on the bathroom floor naked.
Leroy's Mansion Chapter 1 spans across 35 images and is available now for $5.00!