The Affect3D Store welcomes Hibbli3D back with her Beach Day series involving her popular characters from Knight Elayne! When we last saw them in Part 1, the knight Elayne and her companion thief Ezri went to a beach for a long overdue vacation. As luck would have it, they quickly found themselves being served by the very lizardmen they were supposed to hunt! Now the horny lizardmen (and some orcs passing by) want some servicing in return! But now the action's spreading, with the rest of the cast having a little bit of fun.
Each part is a separate set of 35 HD scenes encompassing a sexy adventure for each member of the party. Every set is now available at the Affect3D Store for just $6 each!
To keep things fresh, for us as well as the sex starved lizardmen, each part features a different character! Ezri, Lori, Rinil and Chiana all get their fair share of reptilian cock. Each of them proceed to make the most of their "vacation!"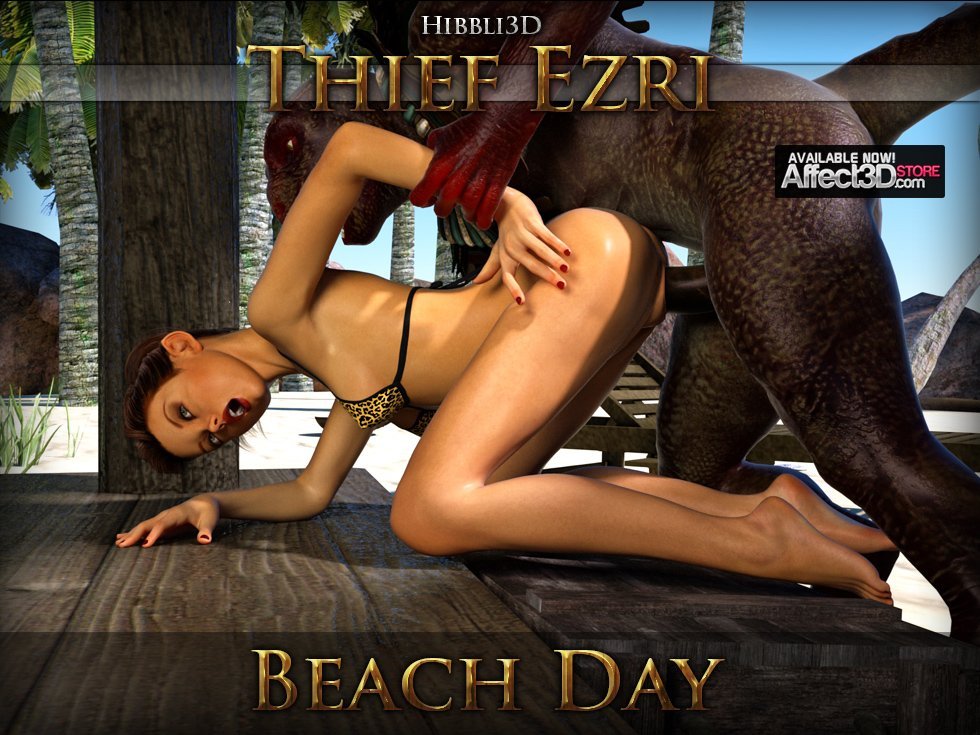 Part 2 has Ezri making her move just as Elayne gets busy wrapping her lips around some cock. Soon enough, a particularly well-endowed lizard drives tender and petite Ezri to climax. Meanwhile, in Part 3, Lori also happens to be around in the other end of the beach resort. A muscular pirate orc touring the shores feels her skimpy two-piece swimsuit is just too much clothing. Lori is quickly convinced into giving in to a fierce pussy ravaging.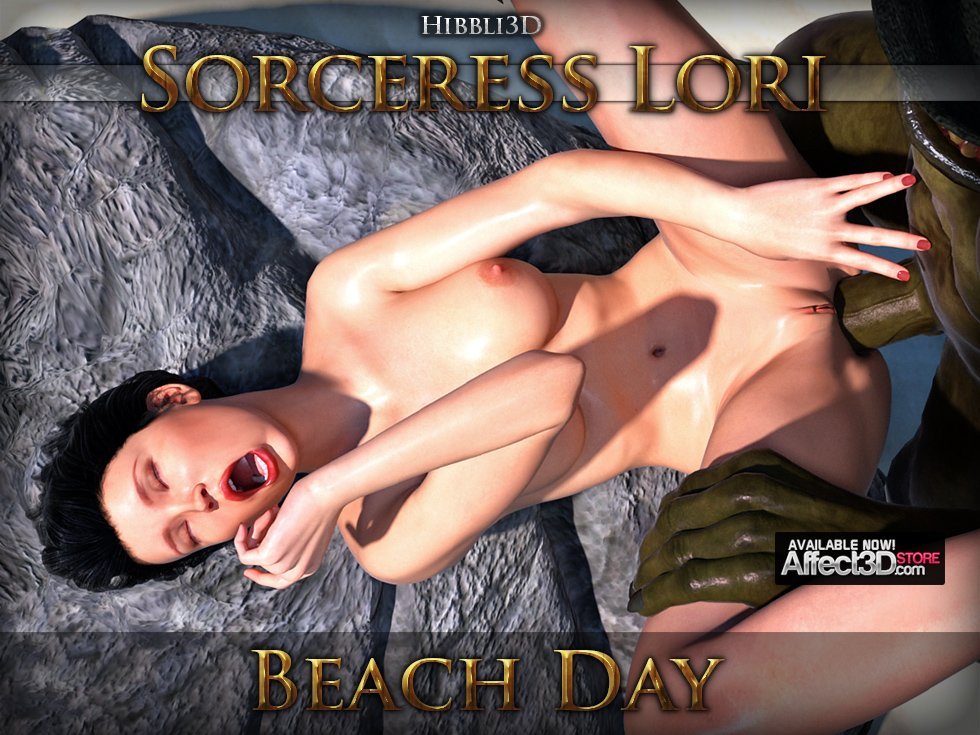 In addition to the escapades of the first three parts, Hibbli also adds in some kinky girl-on-girl action. In Part 4, with all the men spent, Chiana and Rinil find themselves alone and horny. Some potent potions put playful teasing into motion that soon gets steamy. Over the next several scenes we get some great views of the two girls, even if we can't see the sea and beaches!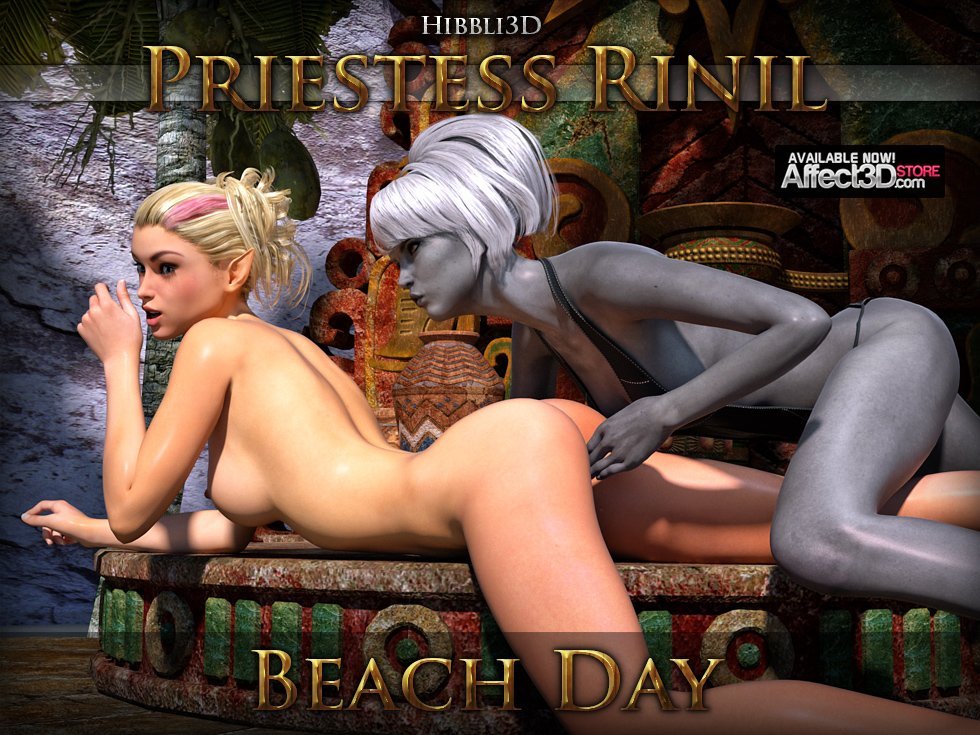 Lured in by the sounds of Rinil and Chiana's moans, a Snake Warlock arrives on the scene for Part 5. Despite Rinil's exemplary oral skills, Chiana seizes this chance to really quench her cravings. We get front row seats to a truly magical display as the Warlock produces ghostly apparitions to tease and finger his ebony plaything. Of course, that's clearly insufficient to fulfill Chiana's deep, dark desires and he resorts to use his own body in addition to give her that rock hard ramming she longs for!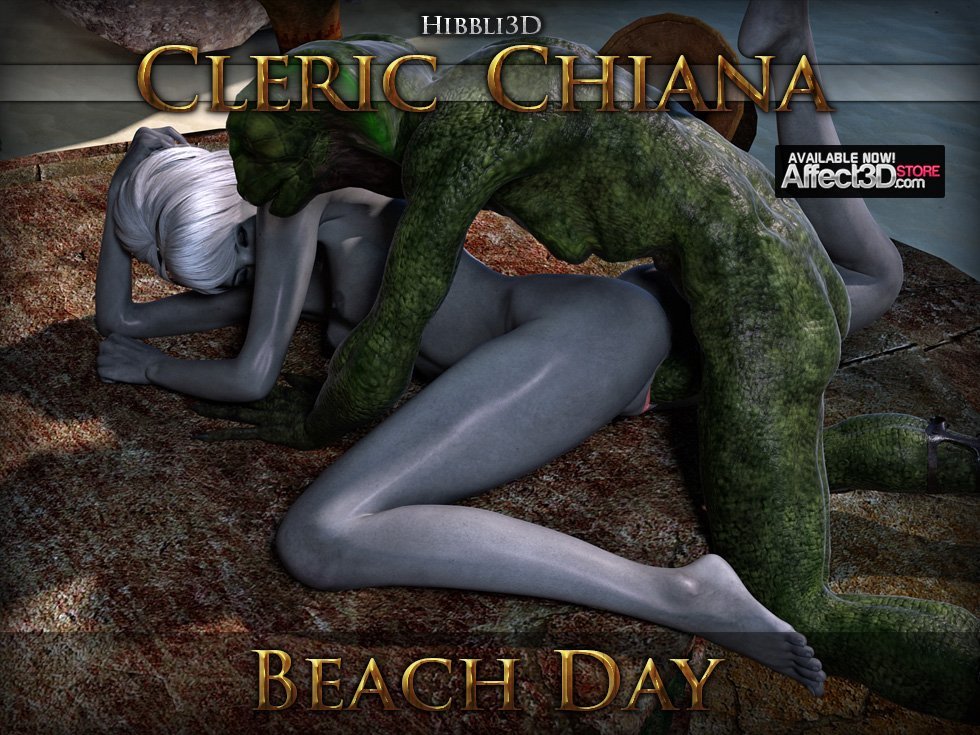 Hibbli3D's displays are varied in both roles as well as settings. The scenery consists not just of a diverse cast of gorgeous girls but also breathtaking seashores. Beautifully designed locations complete with  runic altars, stone gazebos and Hawaii-esque huts are some of the many locations for the kinky scenes. Nothing feels repetitive or even similar to any other set. Hibbli really let her imagination run wild with this series! This one's quite the series to add to your collection, with more to come in the future.
Buy Hibbli3D's Beach Day – Part 2, Part 3, Part 4, and Part 5 at the Affect3D Store today!