At long last, we get the follow-up to Lord-Kvento's Danger Zone with the aptly named Danger Zone 2. (I *definitely* recommend playing its namesake while viewing this tasty set of porn.) After getting the shit fucked out of her (to find out how literally, well, you'll just have to check out part 1), Lt. Weaver is left alone and unconscious in the genetics lab. I can't tell if that's a success or failure to check it out and "find the problem."
Upon awakening, Lt. Weaver sees one of the sex-hungry creatures turn off a safety barrier… which then releases three more of them. While also blocking Lt. Weaver's only escape route. Left to their mercy, the inevitable happens as Lt. Weaver is swarmed.
Lt. Weaver is definitely one of my favorite characters from what I've seen recently, and that really shows in this set. The cocks on the monsters are also interestingly shaped and directed by Lord-Kvento, giving them some pretty nice detail and shape. But if you're just here for the cock and fuckery, Danger Zone 2 delivers, with the three creatures taking her all at once and filling up her holes with their huge fuck-tools.
Alone and without help for days, Lt. Weaver gets fucked, fucked, and fucked some more, until the creatures exhaust themselves into a slumber. And then, well, things change.
This set is 124 images in total for the story (sans text), with an additional 18 bonus images, and it's all on the store for $12.95.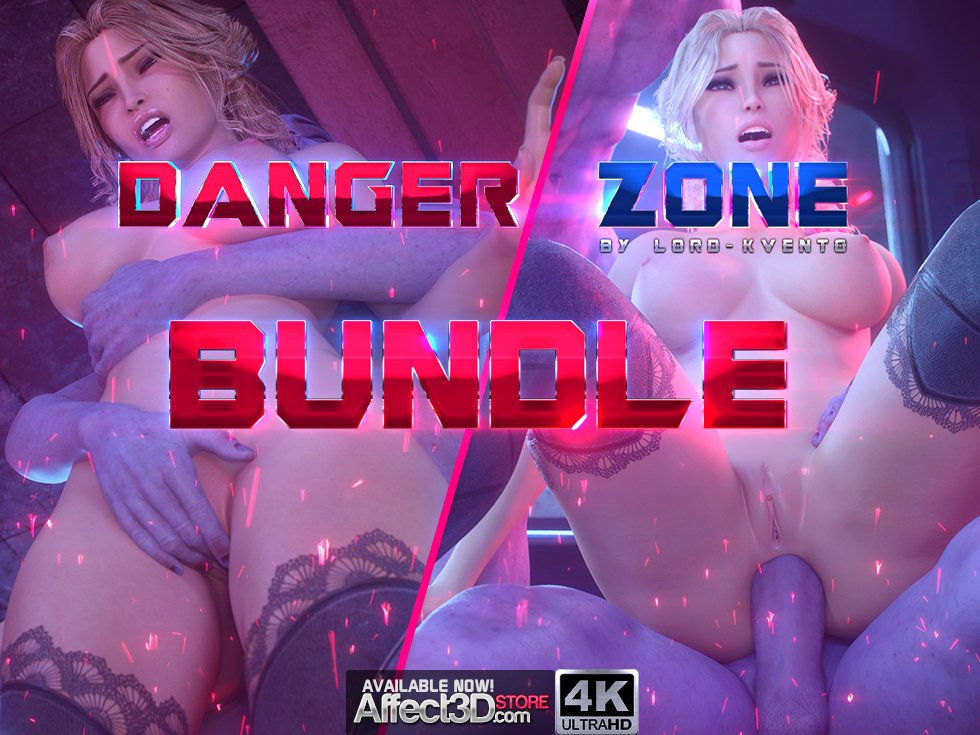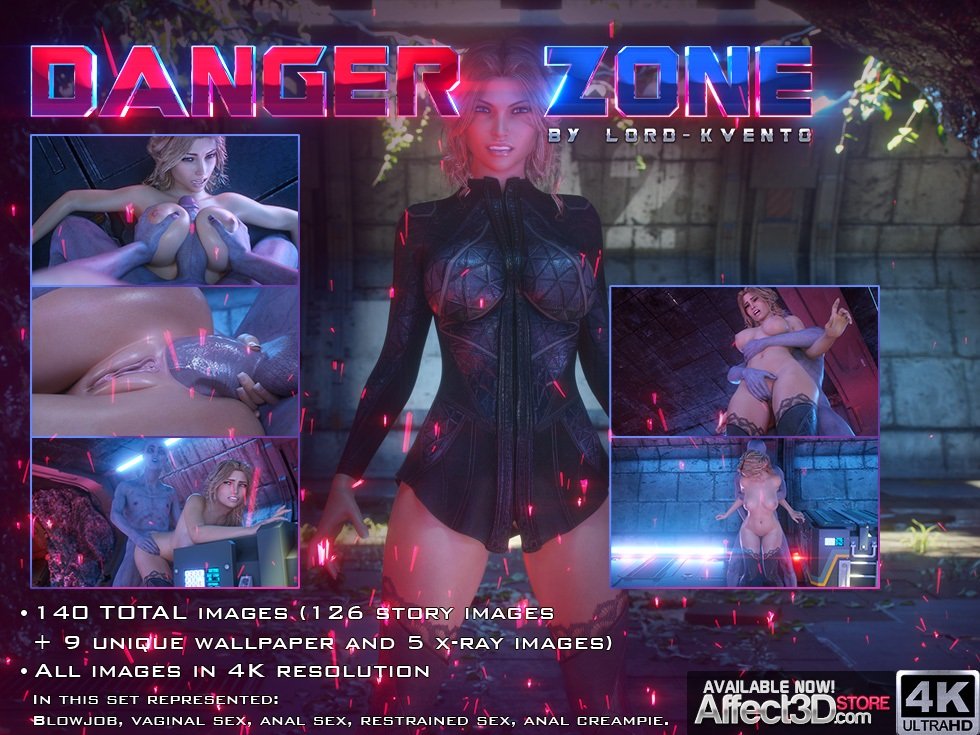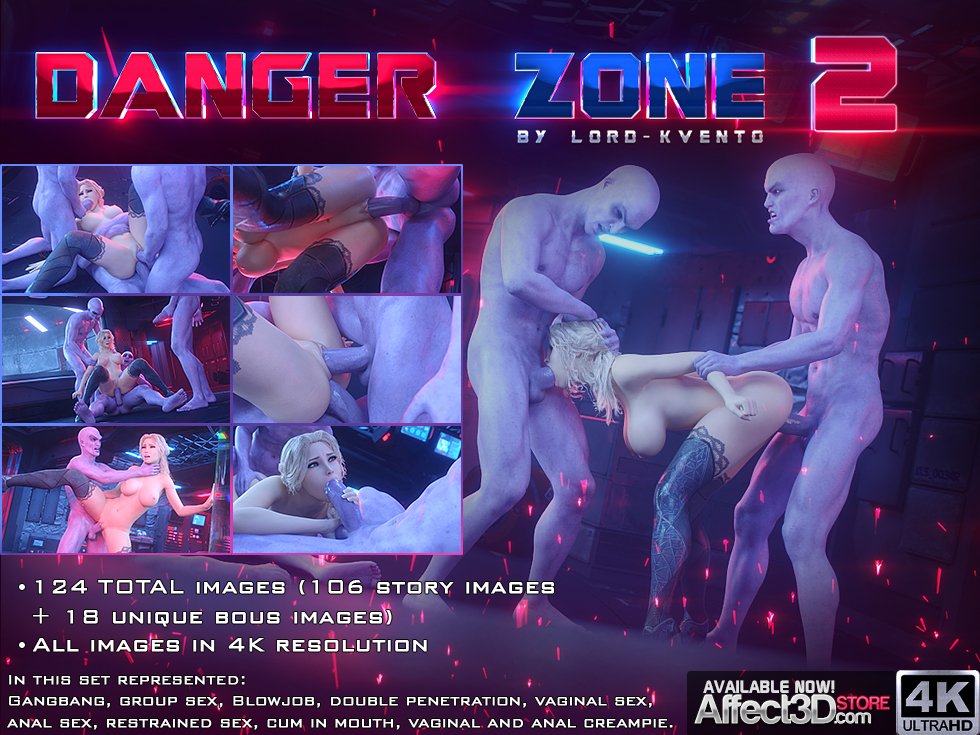 But wait! If you're a newcomer to this series, Lord-Kvento has graciously released both parts into a single bundle at the heavily discounted rate of $16.95.
Like the second part, the first involves some creature sex in space, and its own 122 image set to combine with this latest release. The images are also all in 4K, so if you have that sweet graphics tech, you can enjoy Lord-Kvento's fine work and attention to sexy detail.