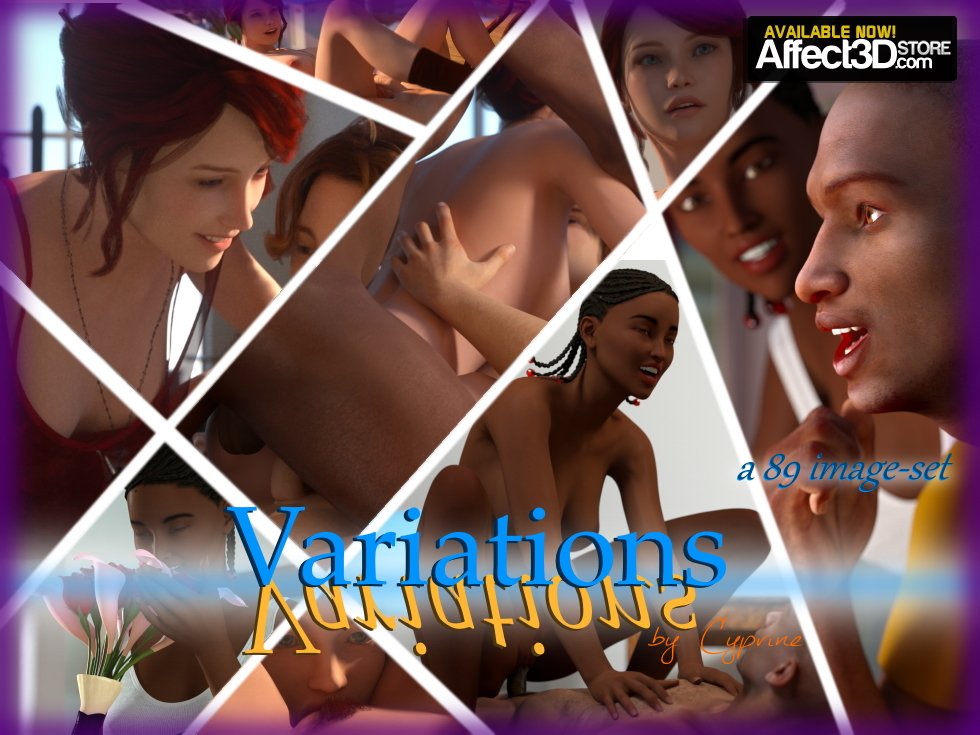 Have you ever hooked up with someone and thought about the things that could unfold between you two? Or maybe there's a friend you want a little something more from and you dream about you two being a romantic couple? In Variations, now available in the Affect3D Store, we get to see different stories unfold between 4 people.
The stories intertwine which makes it that much more interesting. Things start off with a college guy sitting at a table frustrated with his studies. A cute redhead walks over and feels he could use a bit of a distraction. Some flirting ensues but the doorbell rings before anything can really happen. Another friend shows up and he has some news to share.
Things shift to the friend who showed up to see his buddies. He has a bouquet of flowers for his girlfriend who is delighted to have them. He checks his email and finds out he has been accepted to be a field assistant and needs to pack up ASAP. While he's happy for the opportunity he's bummed that he won't have any way to communicate with his girlfriend. He rest his head on his girlfriend who tries to comfort him.
The story shifts back again and they all embrace each other before having a beer and playing video games. Now, for the fun part 😉 With the variations (see what I did there?) Everything goes about a little differently than what we originally see. It's essentially what if there wasn't warm embraces and just pure sexual bliss instead and I must admit it's pretty hot. Within these 89 images there's everything from threesomes to seeing these men being dominated by their counterparts making for a pretty interesting story. But don't take my word for it, head over to the store now and grab your copy for $6.00!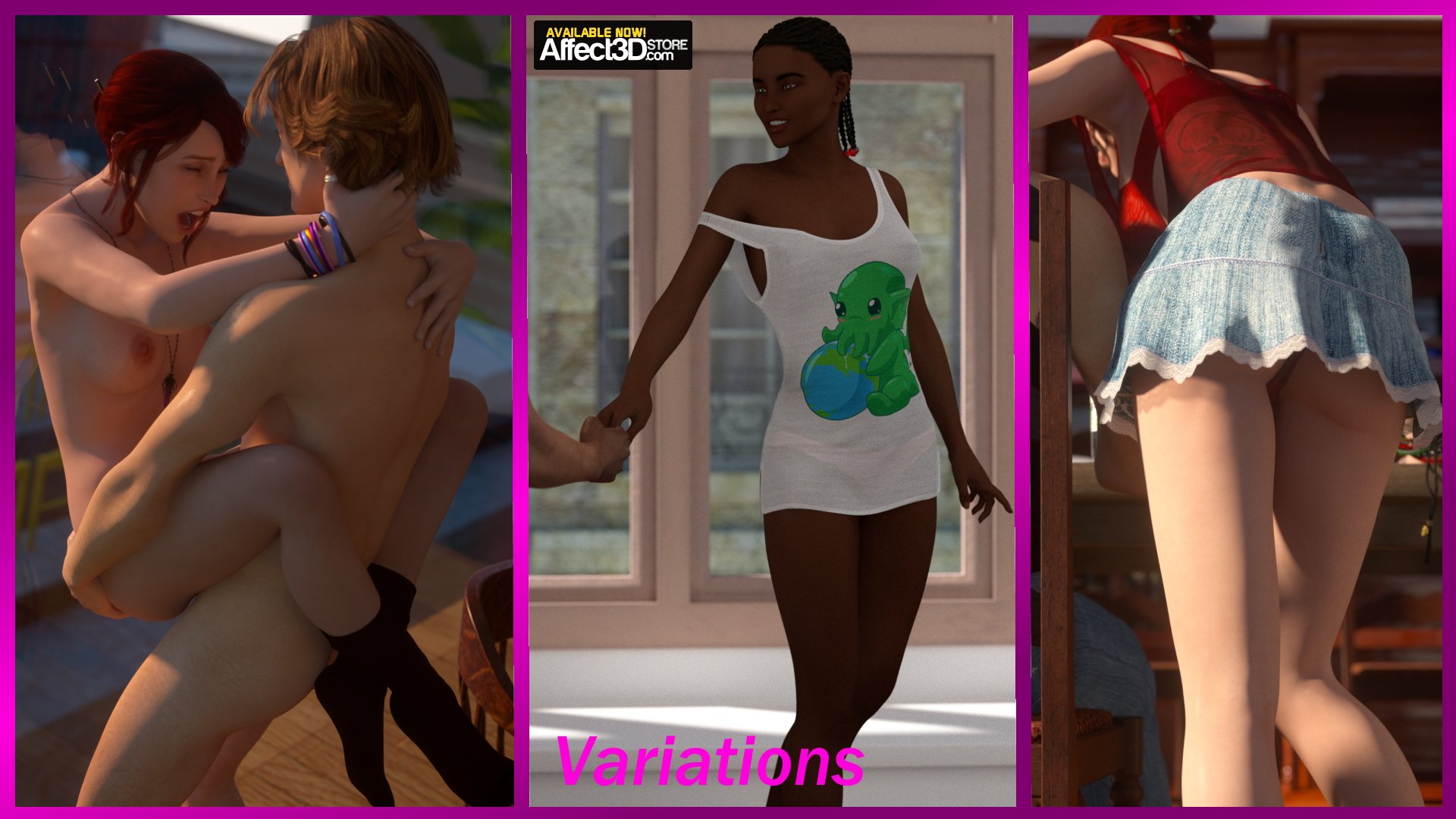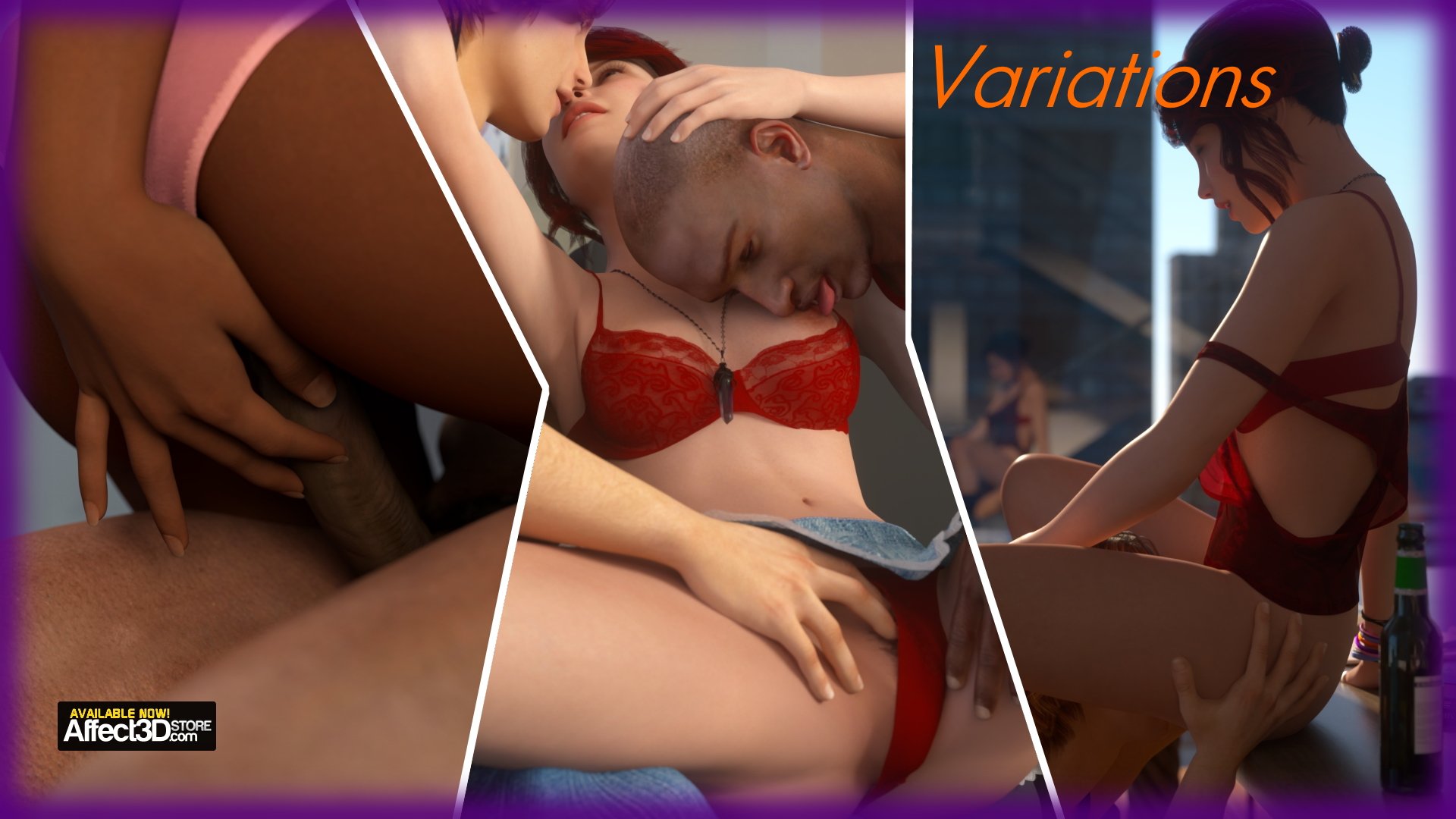 ---
Bilitis Street Bundle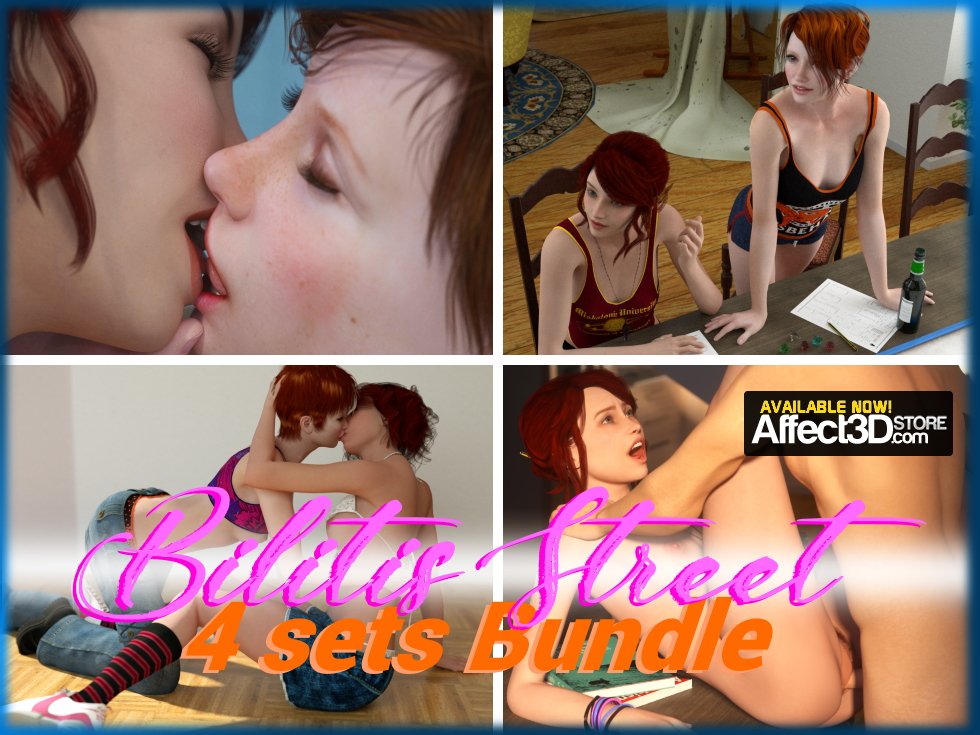 We also have a new bundle from Cyprine today! It's only September but there's definitely something in the air with all these goodies! The Bilitis Street Bundle offers the chance to grab four Cyprine titles at once! The bundle includes the following titles.
Moving In
"The girls get to settle, but decisions have to be made, and a little convincing needs to be done."
Includes…
38 image set in a JPEG format with a swf flash retelling the story
10 Bonus images and one short animated scene
Pen And Paper
"The girls invite some friends over to play a classic tabletop pen and paper game. With sexy results!'
"A village being turned into ghosts by weird monsters. Of course, some of the players can't help but turn the action into something a little more kinky! Over the evening, with a mix of pizza, camaraderie, and sexy interpretations of certain situations, the friends imagine their characters go through a couple of interesting scenarios involving goblins and eldritch abominations. Will their characters survive the campaign, or will they lose out in a very draining (but intense) orgy?"
Includes…
A main story featuring 99 high-quality images in JPG format
Bonus: 37 extras includes alternate scenes and character renders
Busy Bath
"How crowded a bathroom can become just when you needed to unwind and relax"
Includes…
101 .jpg images (1920×1080; 1200×1800)
8 extra images & promos
Variations
"There is life as it unfolds and then there are those variations on how we wished it could have been."
Includes…
Main setting + 3 variation – 30 + 59 high-quality images in JPG format
Extra pic – 27 high-quality images in JPG format
Quite a selection from Cyprine! And Busy Bath is one of the editorial team's favorites. Grab your copy of the Bilitis Street Bundle for only $20.00!