It's Christmas Eve and what better way to celebrate than putting the finishing touches on the Christmas tree! Or maybe getting cozy with some hot chocolate by the fire place. Whatever you prefer don't forget to add some naughtiness to your holiday 😉 Or at the very least we'll provide that. In Holiday Party, the latest from Paradox3D, Rebecca and Dori are spending some much needed time together.
Rebecca and Dori have finished their tree and are ready to celebrate the holidays. Course it doesn't take long before the two of them are embracing eachother wanting something a little extra for Christmas. They're already naked so the real fun can truly begin for these two. From the couch to the floor they make sure each other is satisfied. It really is the most wonderful time of the year 😉
Paradox3D's Holiday Party spans across 58 images and contains oral, vaginal and anal penetration and load of cum. Grab your copy today for $6.95!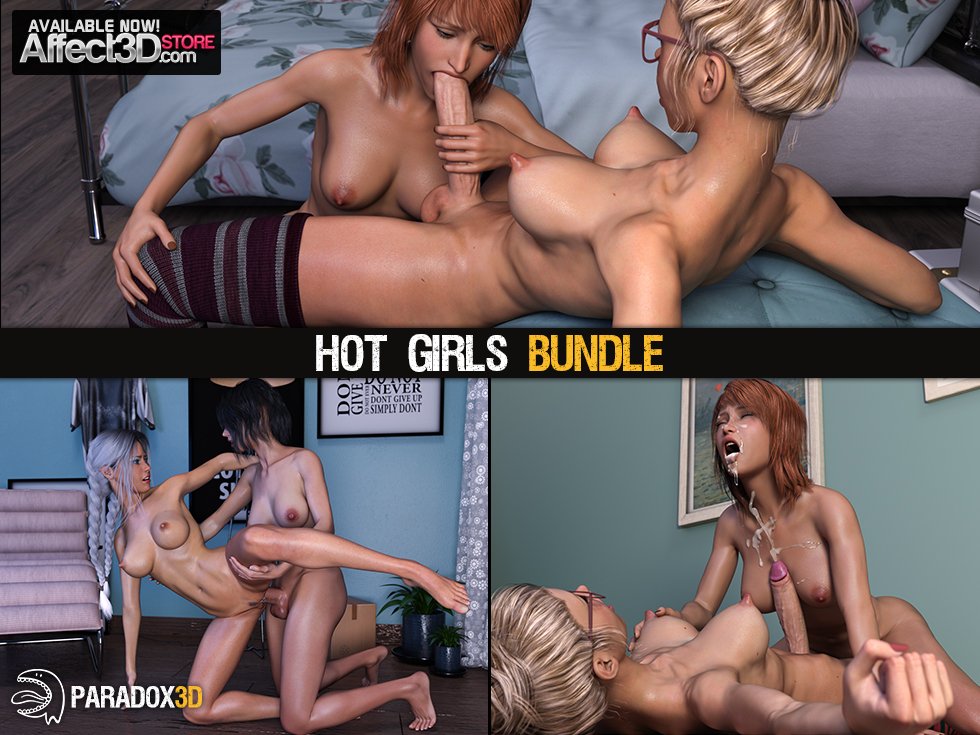 If you're interested in checking out more than just Holiday Party, Paradox has also release a bundle that includes today's release plus two other recent titles. The Hot Girls Bundle includes Holiday Party, Great Joys, and New Home Story. You can grab the bundle for just $14.95 now in the Affect3D Store.