Hola 3Dx fans! Please excuse my antics, I've just come from a Spanish class with a very sexy tutor. Sorry, I should say caliente. Anyhow! Today's release is a banger, as they say, with two releases from two talented artists! First off we have Naughty Neighbours: Episode 02 by Nova! I'm warning you, immediate horniness shall ensue. Our second release is a the Cute Dickgirl bundle from Insane3D! So strap in guys, both releases are available in store now!
Naughty Neighbours: Episode 02 – Nova
Our first release of the day comes from the talented Nova. And, being from Aus originally, gotta say, the title did provoke a pang of nostalgia. Unlike the Australian soap, however, this title is all about fucking, as opposed to say, fucking up your acting career. It, therefore, sticks to the original concept of… Well, fucking your neighbours introduced in the original The Naughty Neighbours: Episode 01.
Hence, we meet the young Carrie, freshly arrived at her new college — Charter House — and wearing a lacey bra and pyjama pants. She is greeted by her new landlord and apparently professor, the busty Mrs Davis. The benevolent "professor" helps her student and tenant into her new room. One thing is clear, Mrs Davis' relationship with her tenants is far from platonic. Student and teacher sit on the couch and the sexy landlord gets straight to the subject. You see, Carrie is special and Charter House is a very special academy. Not to worry, Nova immediately reveals that Carrie is, in fact, a dickgirl! And what a dickgirl. As such, Mrs Davis wastes no time first kissing her student and then undressing her.
The teacher marvels at the rapidly hardening cock before first stroking, then sucking it. Man, I wish my landlord was Mrs Davis… The teacher continues to caress her student's massive cock and takes it between her massive tits before licking and fingering her ass. Carrie is unleashed. She first fucks her landlord on the couch before switching to missionary on the floor. Mrs Davis doesn't intend on stopping there though. She discovers her student has a particular fetish – for her feet. Mrs Davis, ever the good teacher, gives her student a footjob she won't forget before revealing her own fetish – watching her students suck their own cock!
This whopping 163-page set takes you on a rollercoaster of fucking, licking and cumming, and all for $12.95! Nova, well-done sir!
Cute Dickgirls Bundle – Insane3d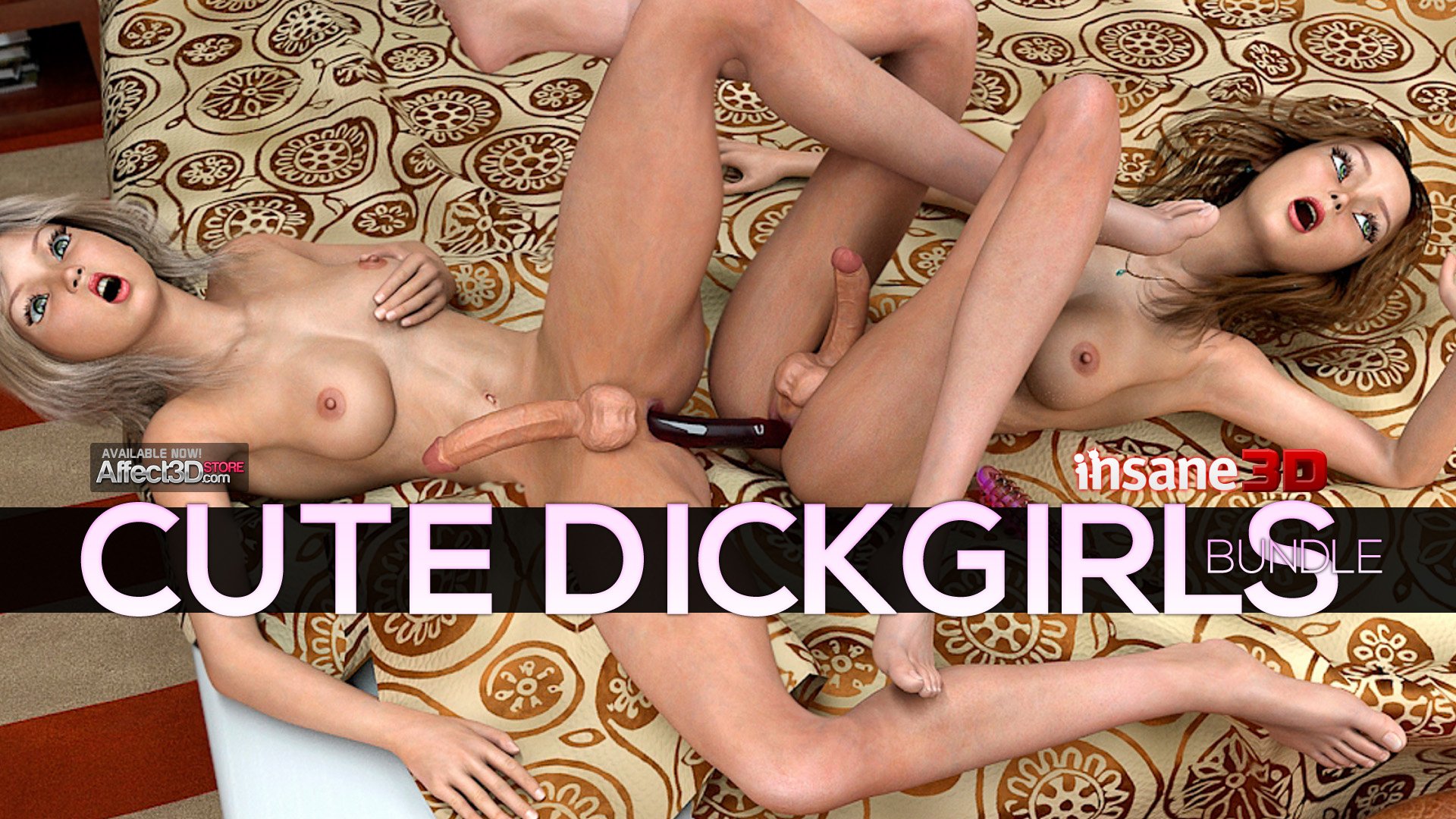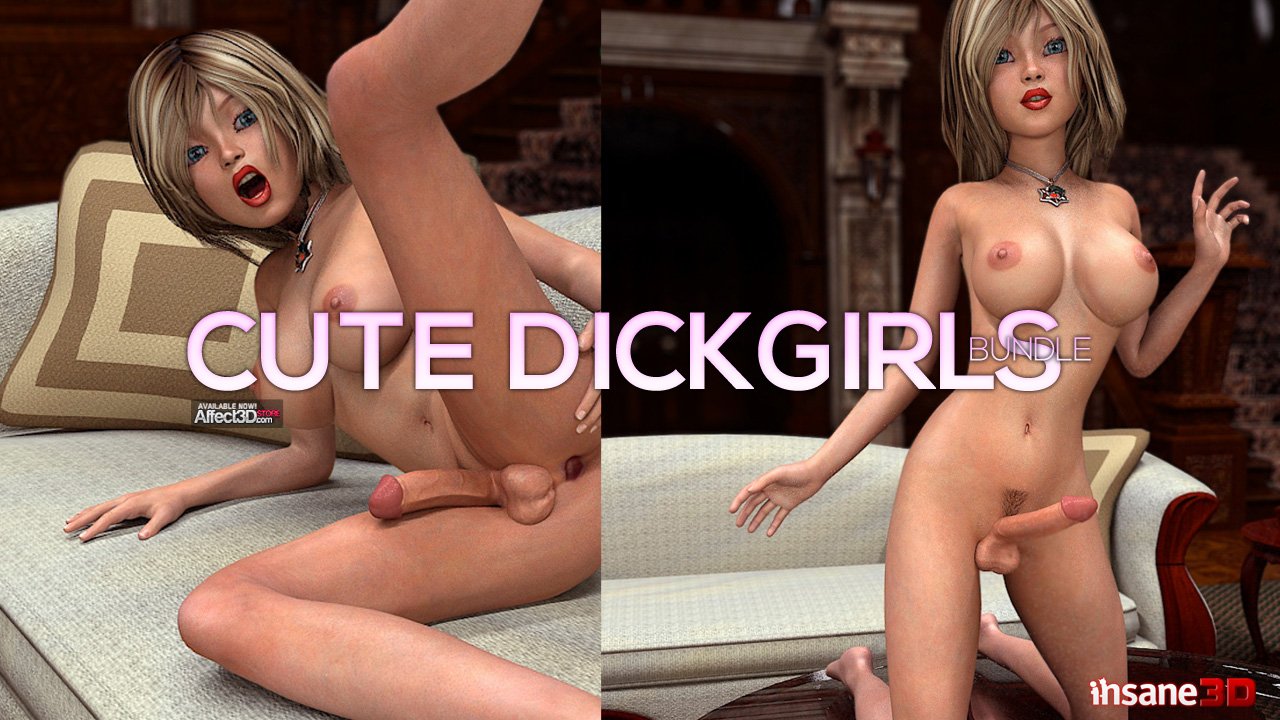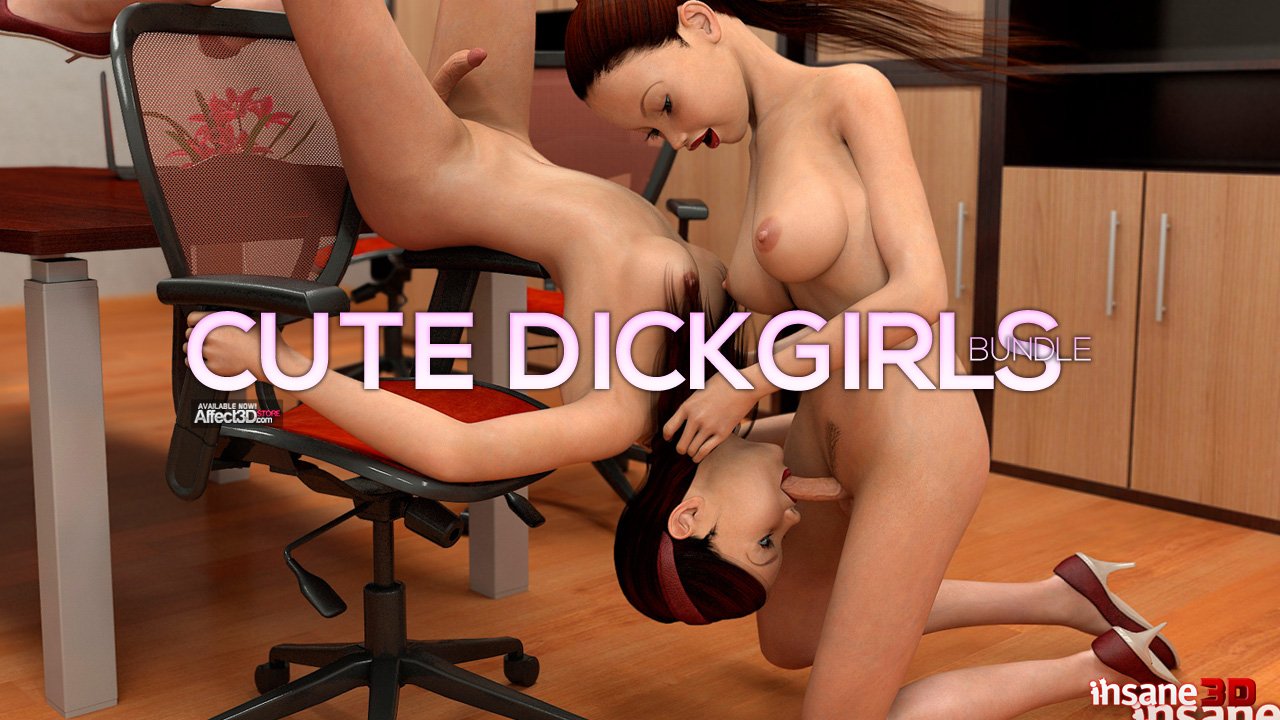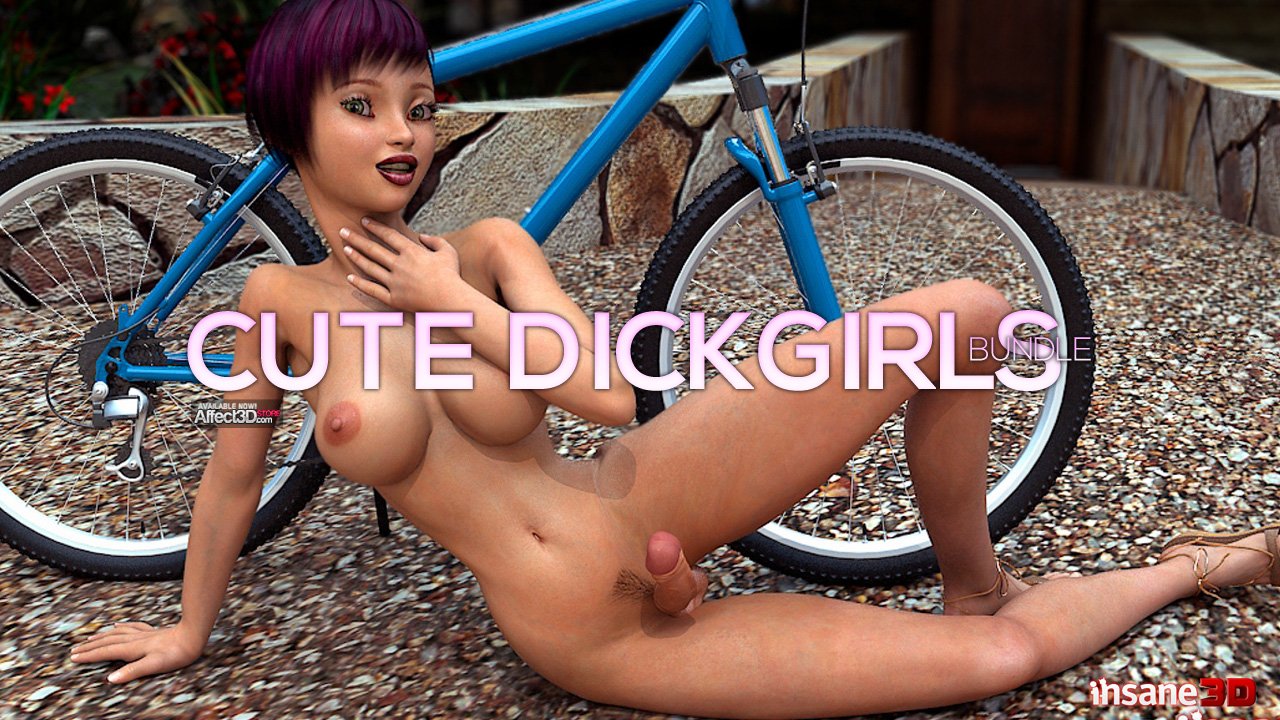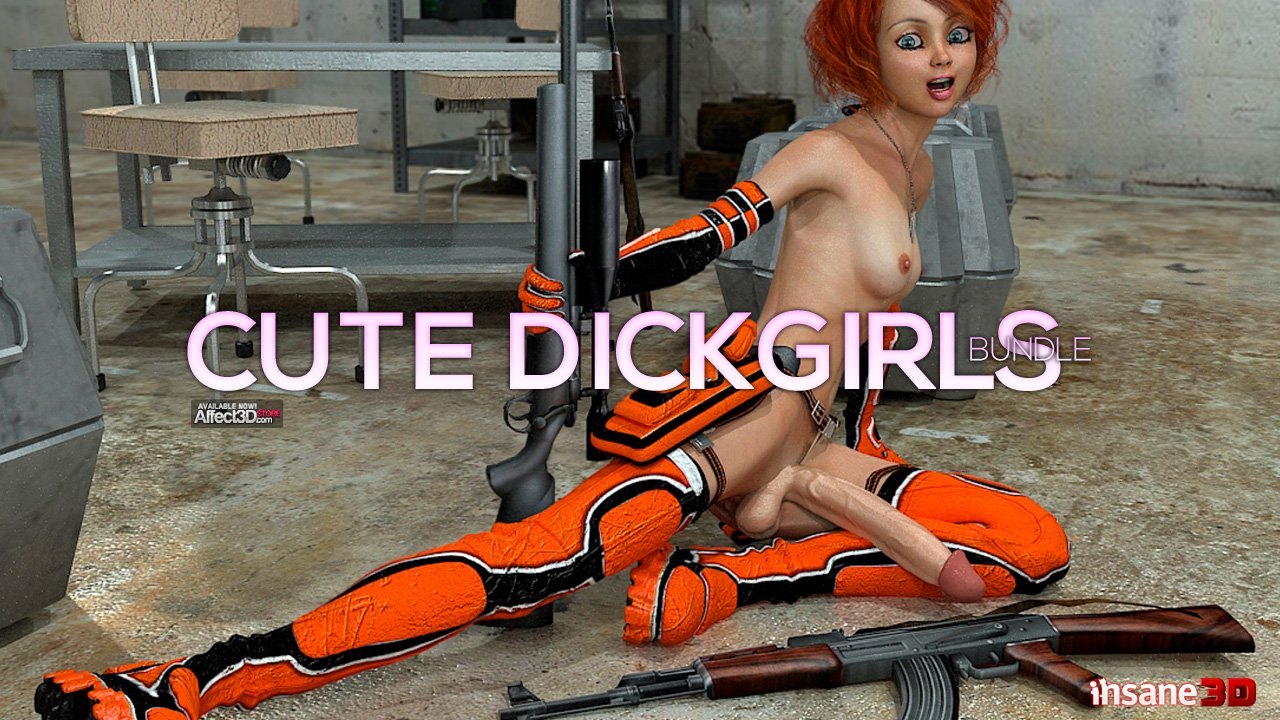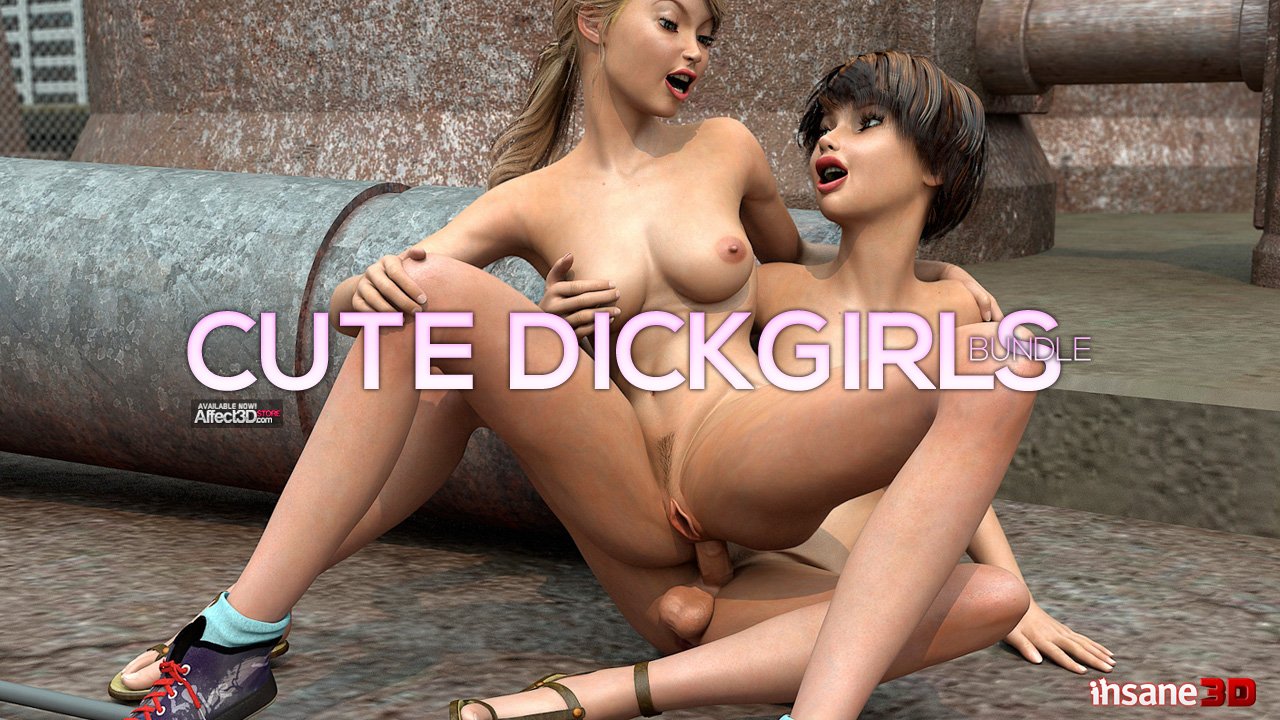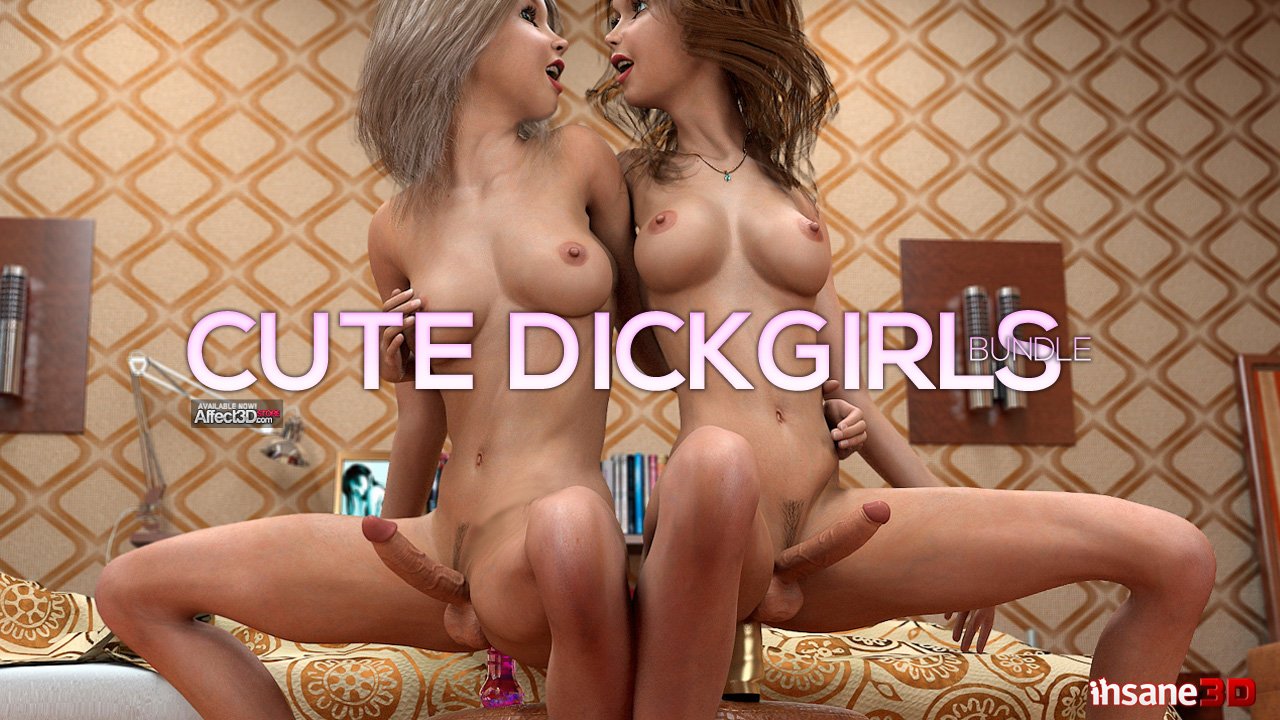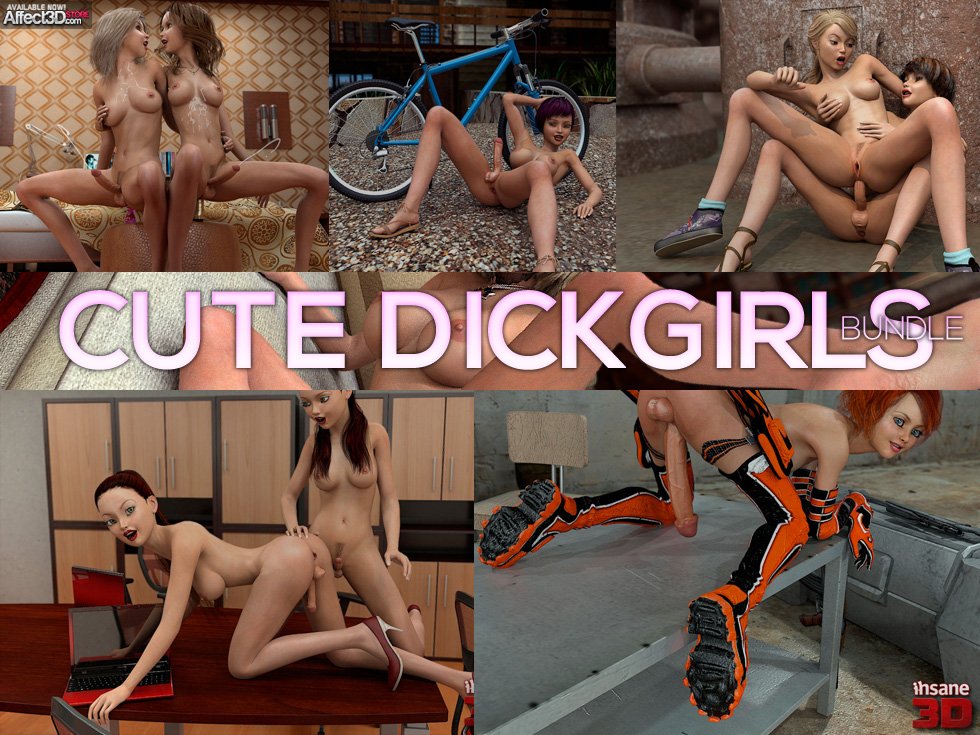 Gotta say, when it comes to originality and creativity, Insane3d never disappoints, and today's six-title bundle release is no different. The set contains the following titles:
Shooting Pics and Cum: They say male photographers often hook up with models they shoot. What about tranny photographers, then? Check out this one with her big shemale dick dangling between her hips. She got so turned on by the natural hotness of the girl she was shooting that she. Well, she whipped out her big fat tranny cock and pretty much ruined the chick for all other cocks.
Kinky After-Work Fun: Being stuck in an office all day can be boring. But not when you have two gorgeous tgirls right in front of you, totally in the mood for some after work fun! The two tall long-haired nymphs caress each other's delicious bodies and you can't wait for that special moment when their big shemale cocks touch. You don't have to wait a lot for that, and what follows is even hotter.
Big Toys for Tgirls: As if these two scorching hot tgirls were not equipped well enough to have fun with each other! But no, they also have an arsenal of toys, and they are going to use them all right in front of you. That huge two-sided thing goes in both their mouths at the same time, and everything else goes. Well, you'll find out about that when the time comes!
Slutty City Tgirl: She may look like yet another city girl with a bike – super hot, sure. But there's a surprise awaiting you. Just think about how hard and swollen this candy of hers get as she rides through the city. It's lucky that you've met this tranny doll, and she's about to put on a whole show for you, right there in the street! A show where she shows and does everything.
Bitch Armed With Cock: You thought this military warehouse was long abandoned, but look at that. Turns out some of the weapons are still here, along with a gorgeous girl who teases you playing with them. Not just with them, with her super huge shecock as well. This is the weapon you can't look away from. It looks like it's bigger than all the assault rifles this tranny hottie has!
Luxurious and Special: The mansion is beyond luxurious, and this blonde beauty's dress is more than breathtaking. But it's something else your eyes are fixed on. It's her beautiful shecock, thick, pulsing, dripping with precum. She just can't keep the thing under her dress as she teases you on this sofa. Don't worry, you'll get enough of it as this blonde tgirl bombshell will be posing for you.
Three first three sets contain 21 high quality images each, while the second three bonus sets contain 10 images each. This bundle is available for the scant price of $10.00!