The story of light and dark is a classic, as is the story of forbidden passion. Eternal Lust, today's release from Namijr, combines both into one short and sweet rendezvous.
In the flooded and dilapidated ruins of a skull-lined crypt, a blonde and voluptuous angel lands before her demon lover and wastes no time taking his cock into her mouth. Within moments he hoists her up into his arms and spreads her pussy apart as he pulls her down onto his cock. The two shift are in a constant flow, switching between positions and intensity. At one point they share a seemingly loving embrace while at another it seems the demon may intend to drown his angelic lover.
This set contains vaginal and anal penetration in a number of positions (standing, doggy reverse cowgirl, contortion), multiple blowjobs, and a cumshot. The set comes as a 63-image pdf and is now available for $10.00 in the Affect3D Store!
Casgra's Clones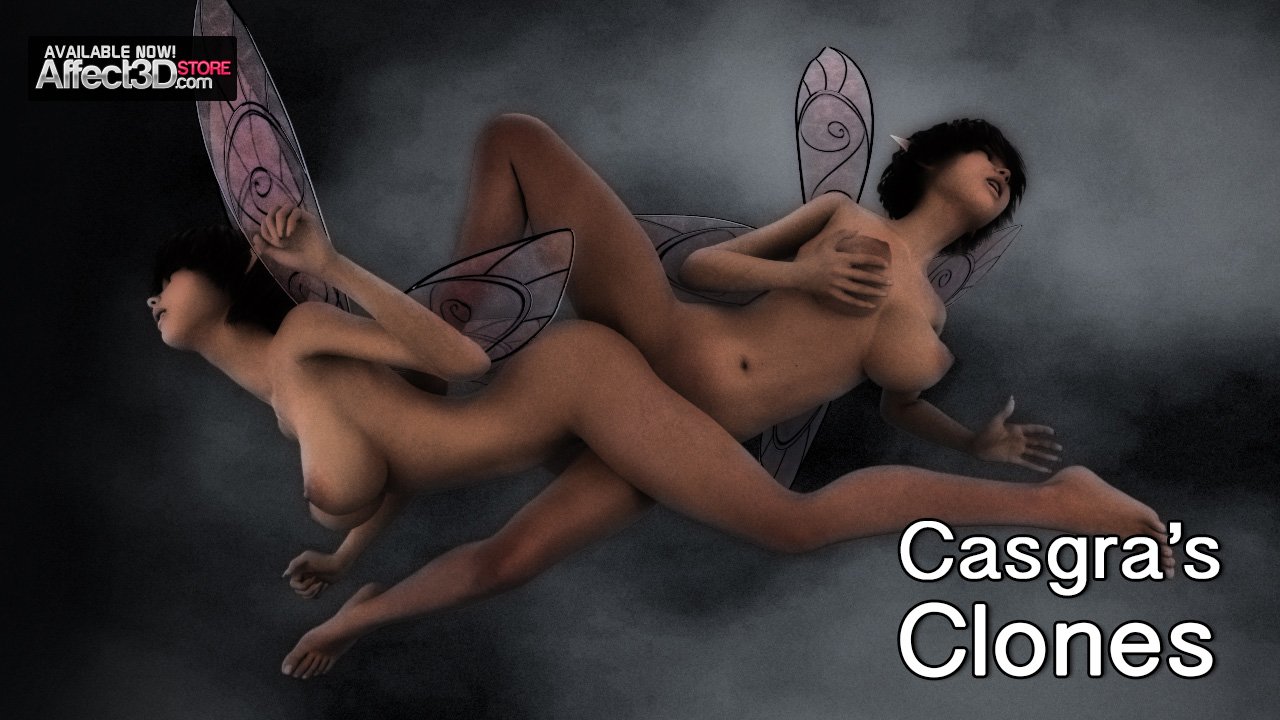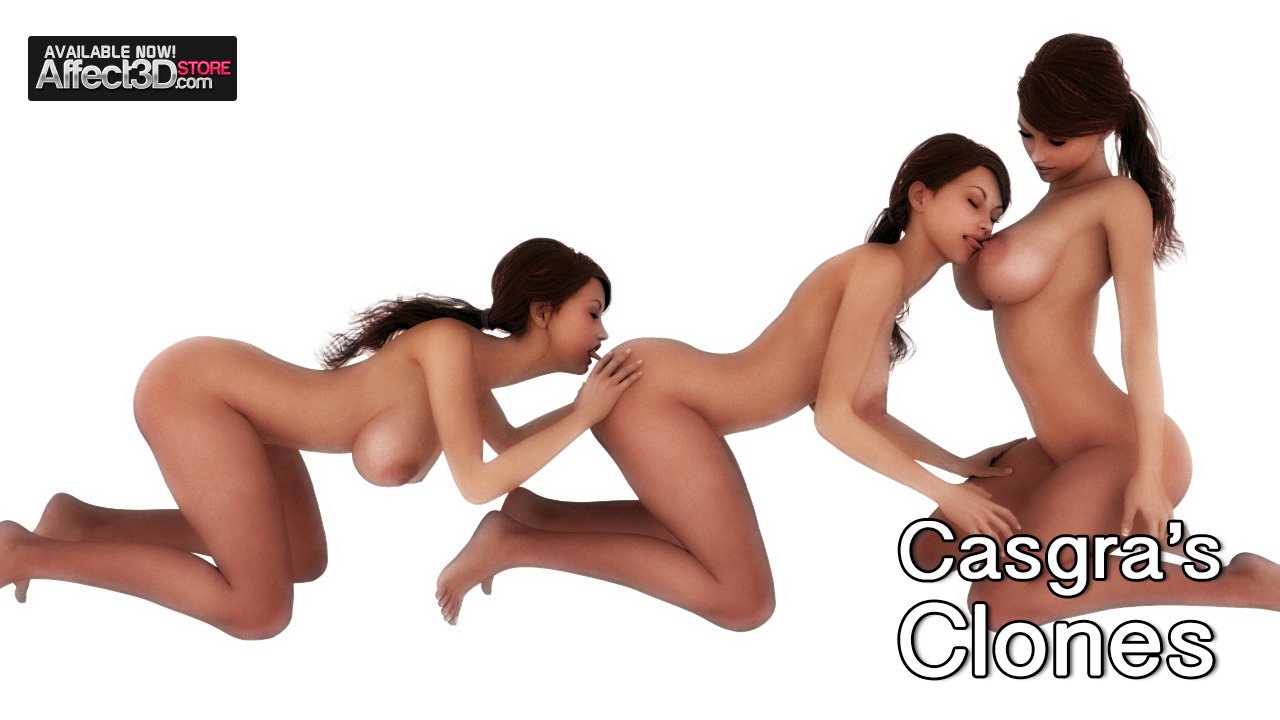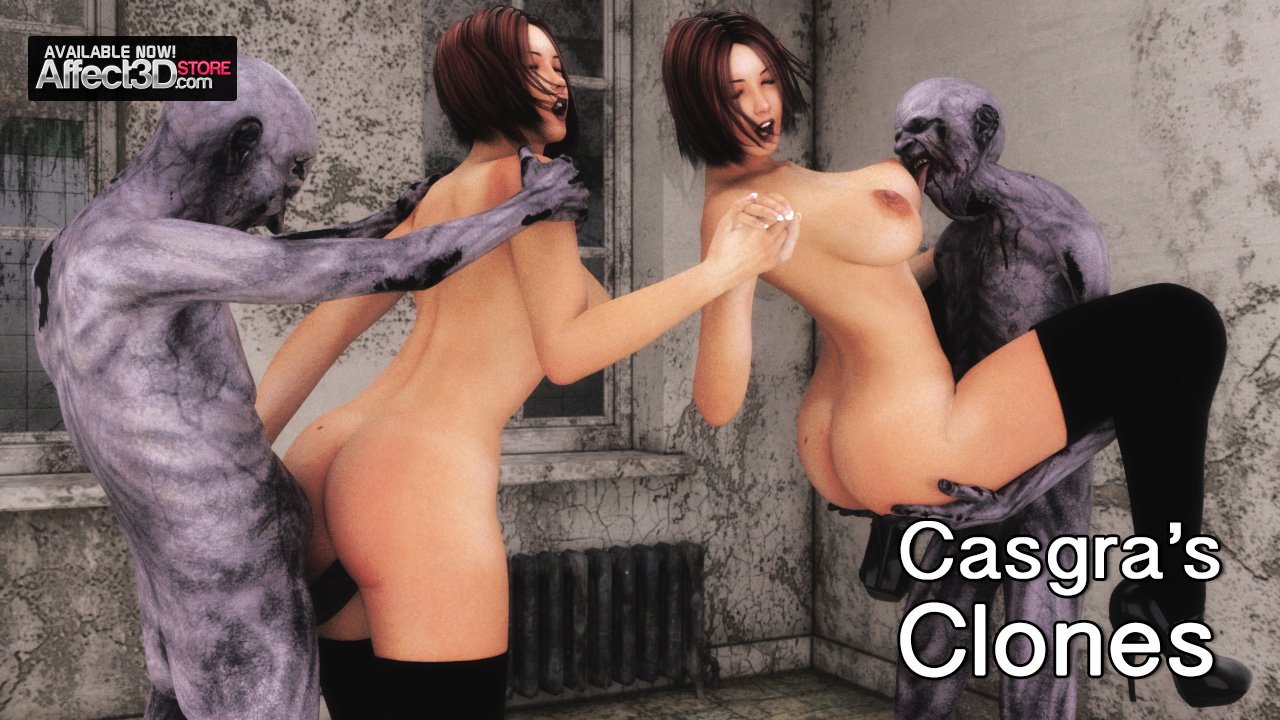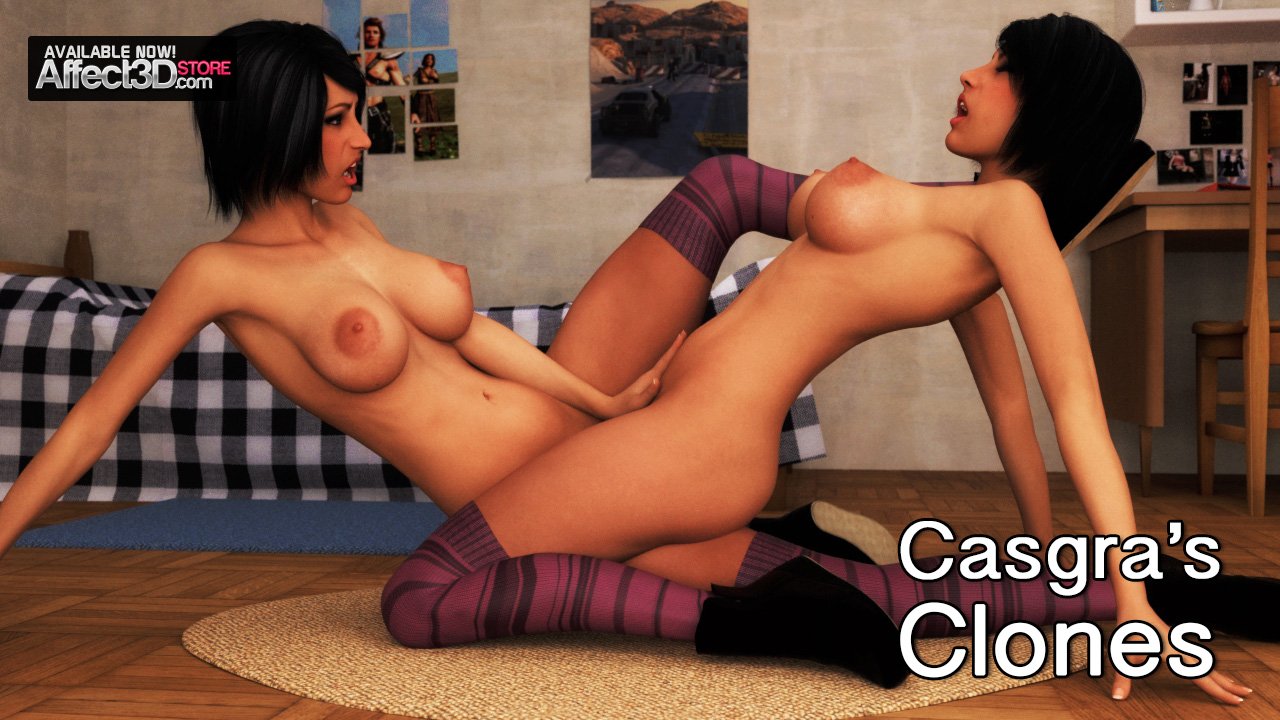 Cloning is always a fun topic in science fiction and fantasy. It also has the potential to be deeply erotic if you're of the right mindset. Casgra explores just that in his latest compilation set, Clones. Comprised of four, mini image sets (totaling 75 pages), Clones introduces us to…Well, clones, and shows us the sexy things they get up to.
Two fairies grope one another in mid air… Scissoring is so much easier with wings
Three beautifully breasted redheads kiss and caress until they're tangled in a lesbian threeway
Two spunky brunettes are thrilled to find a matching pair of horny zombies
A romantic encounter between two sporty clones — lots of kissing, oral, and intimate grinding
Casgra's Clones also includes My Own Sexual Object, a 44-page illustrated story about a girls imagined lover and companion. Gabrielle shares her fantasy for the best lover she can imagine: herself. This miniature set is soft core but beautifully done, and sure to delight anyone with an appreciation for beauty and bittersweet.
You can get all 119 pages of Casgra's Clones in the Affect3D Store now for just $6.25!