The holidays are among us and we know you have been naughty. So, to keep the naughtiness train going we have not one, but two new releases to share!
The Thief With A Secret by HyperComics3D
It is understandable that sometimes you have to do what you feel is necessary in order to make ends meet. Being a thief isn't honest but it is an option regardless. However, for this particular thief, distractions tend to get the best of her.
Our thief waits to pounce on her unknowing victim but the initial plan changes as it is revealed that she is a futa. The thief decides to have some fun and shortly after we see that the thief is a futa as well. Having one cock is always fun to gaze upon but two? There is bound to be a big mess to clean up afterwards.
These two beauties leave very little to the imagination as they put their thick cocks inside each others' orifices. On the table, against the wall, or on all fours, there is nothing these two won't do.  The Thief With A Secret keeps things interesting as there are an array of sex positions within the entire image set. Doggy style, reverse cowgirl, 69, tit fucks, lots of oral and coming over and over again.
HyperComics3D graces us with a 52 images along with a 9-minute video version for only $7.95! Be sure to check out the teaser below!
Wrong Side Of Town by Nun Ya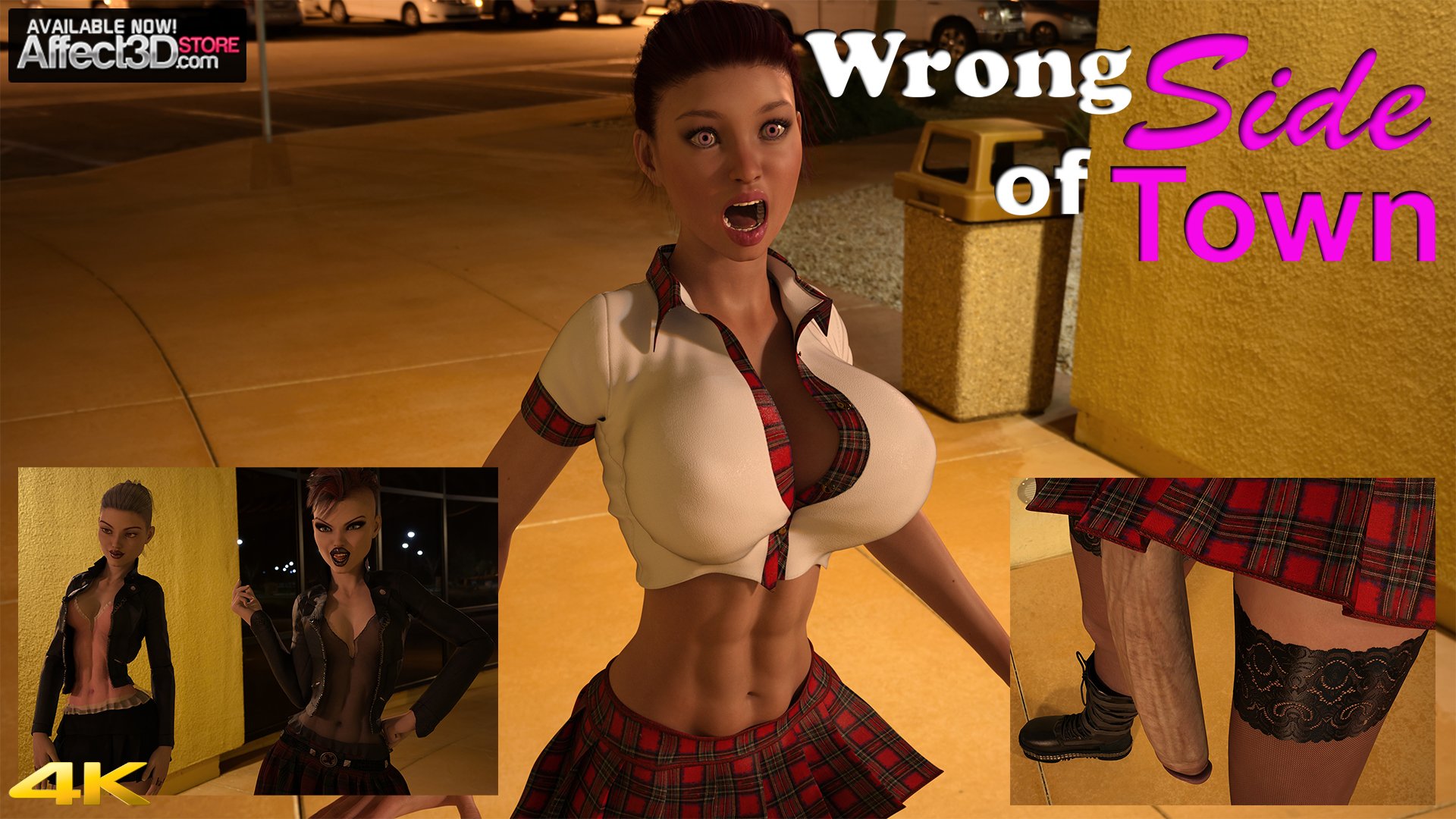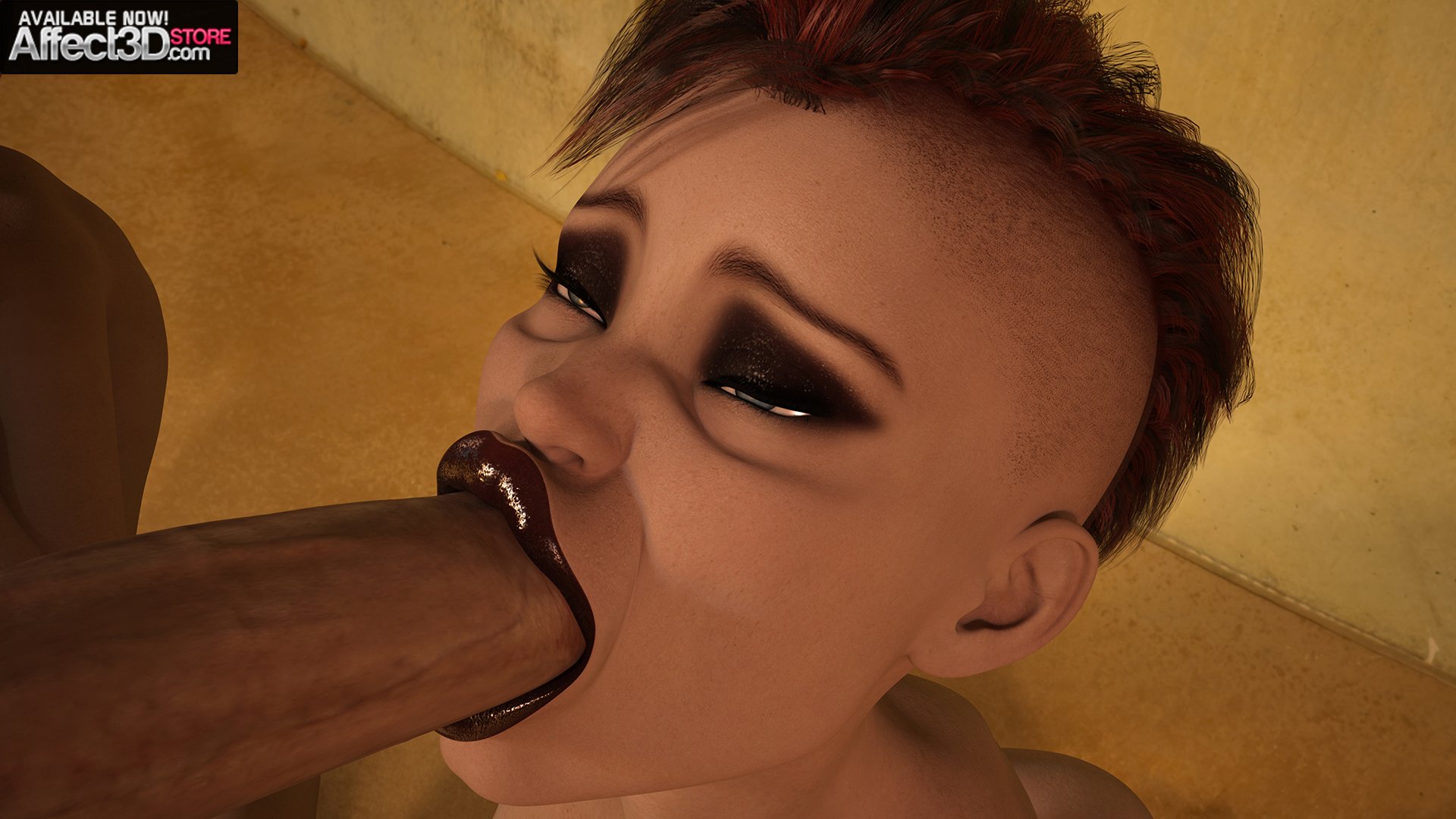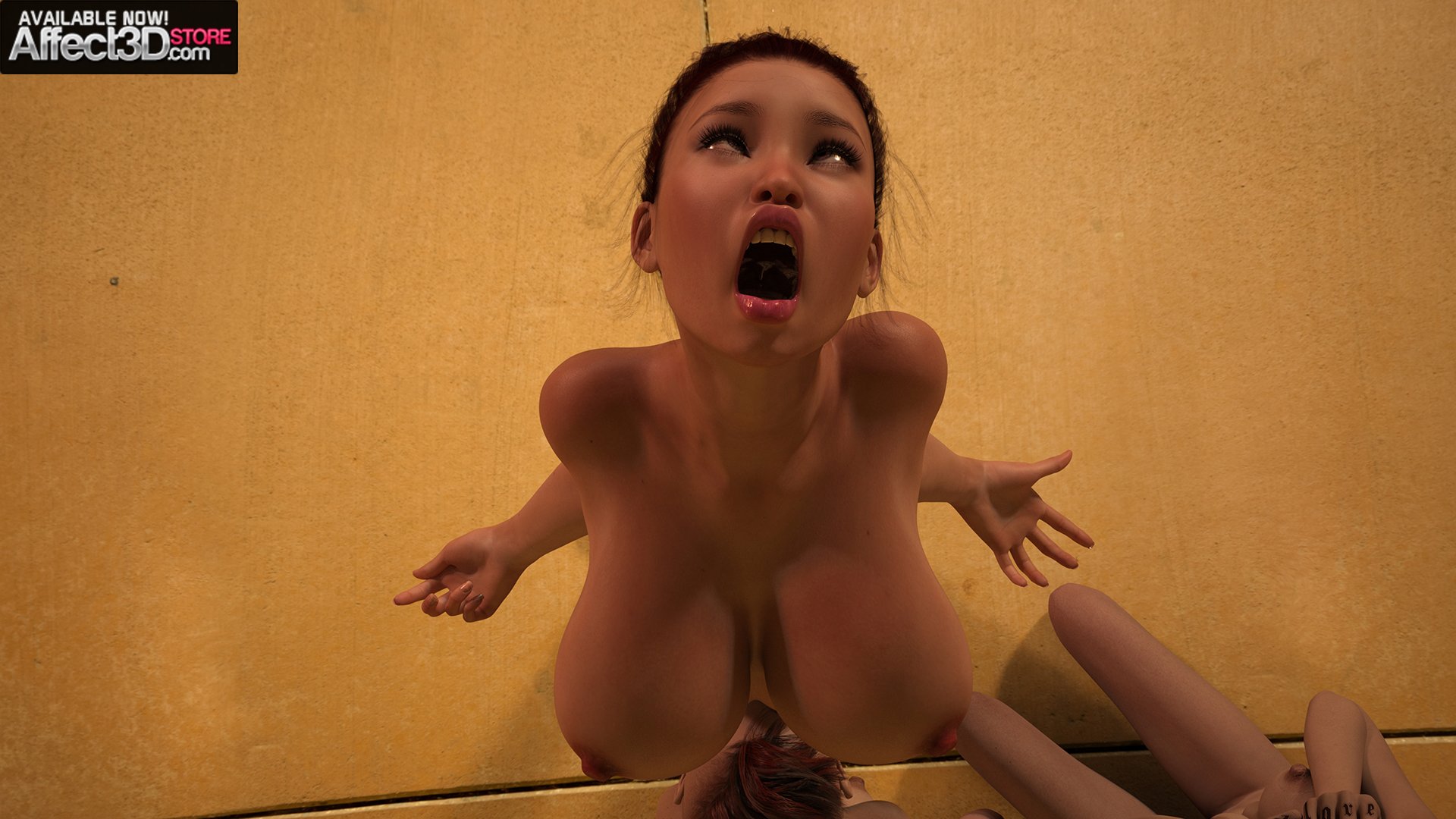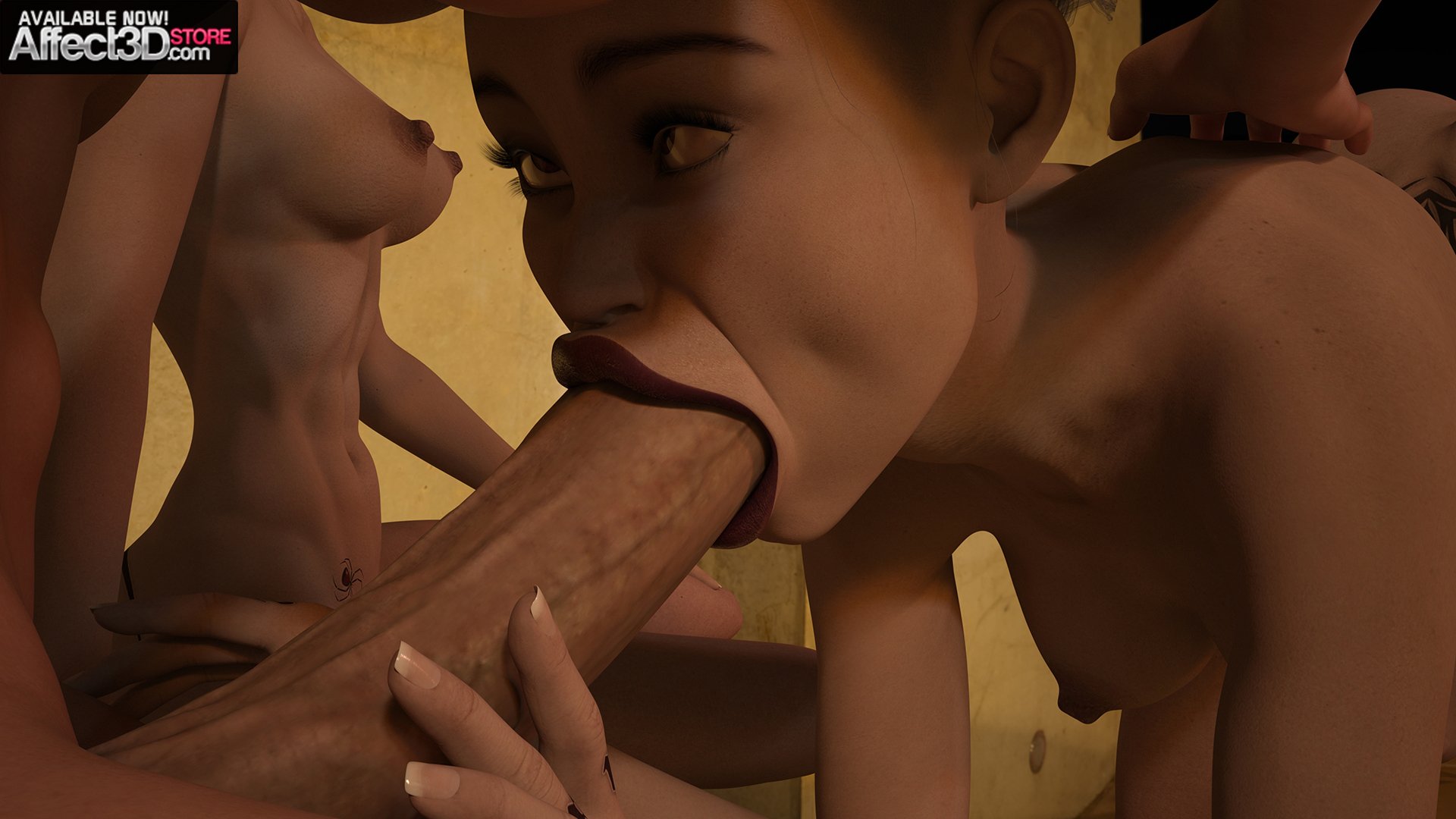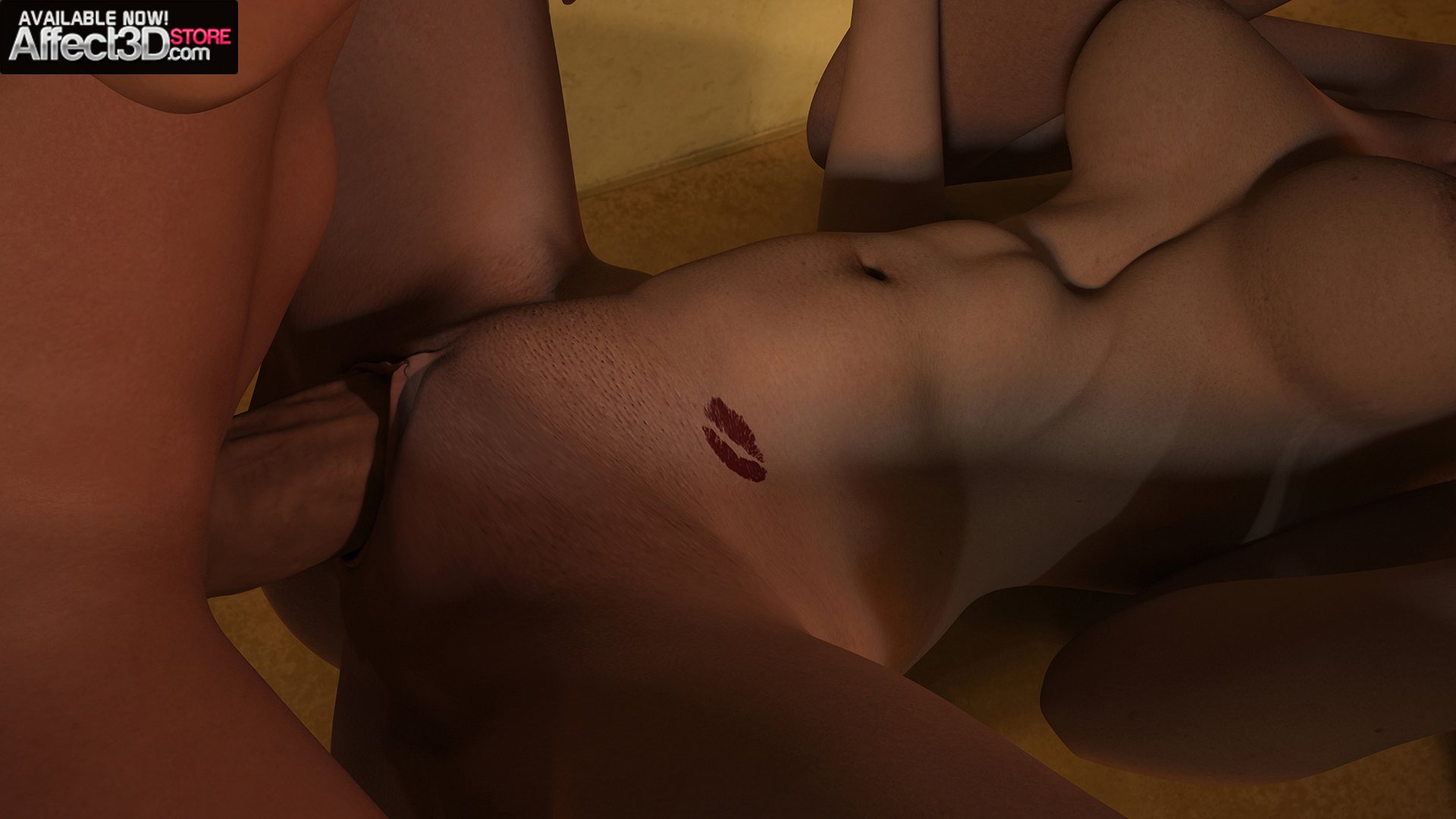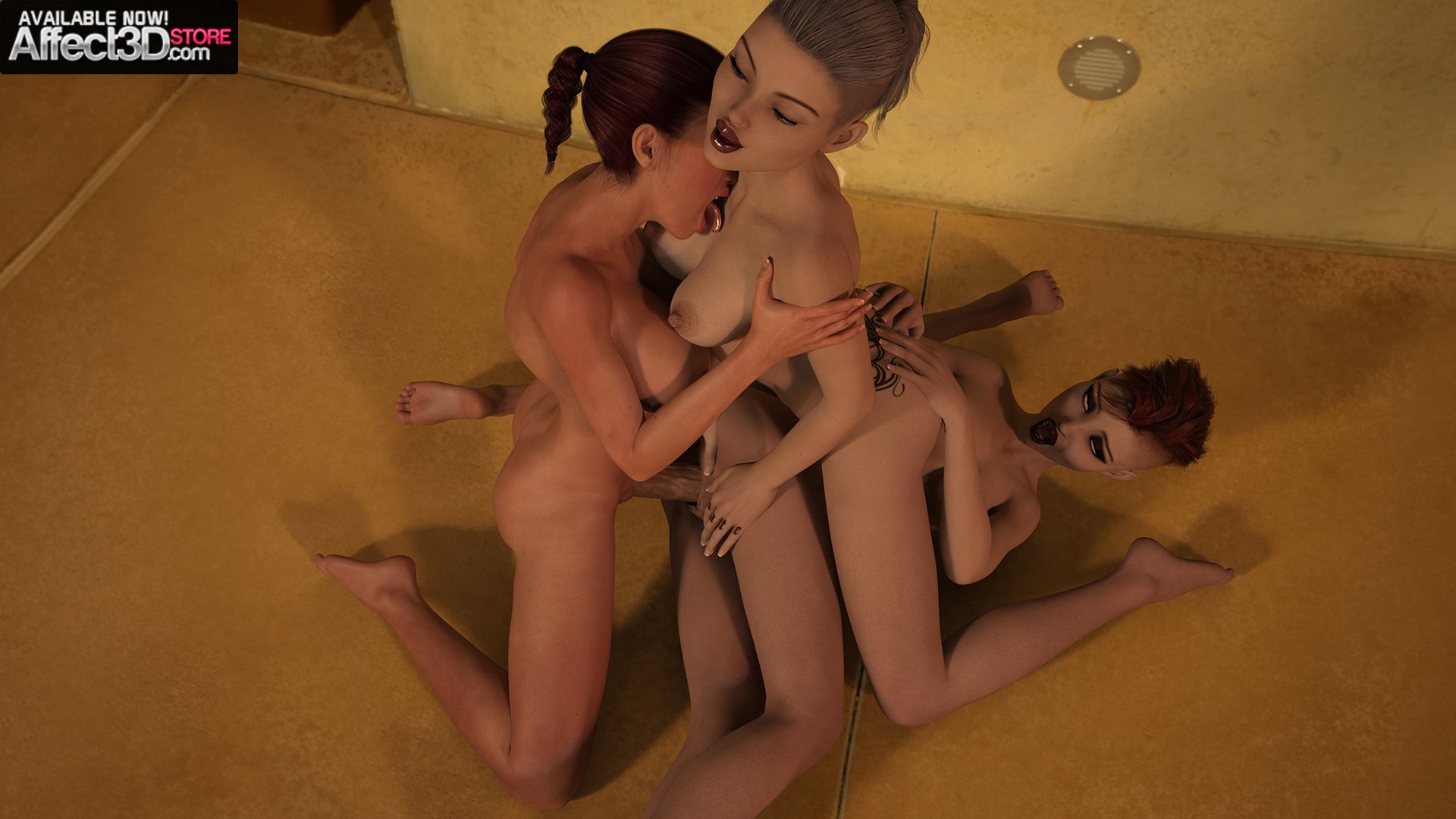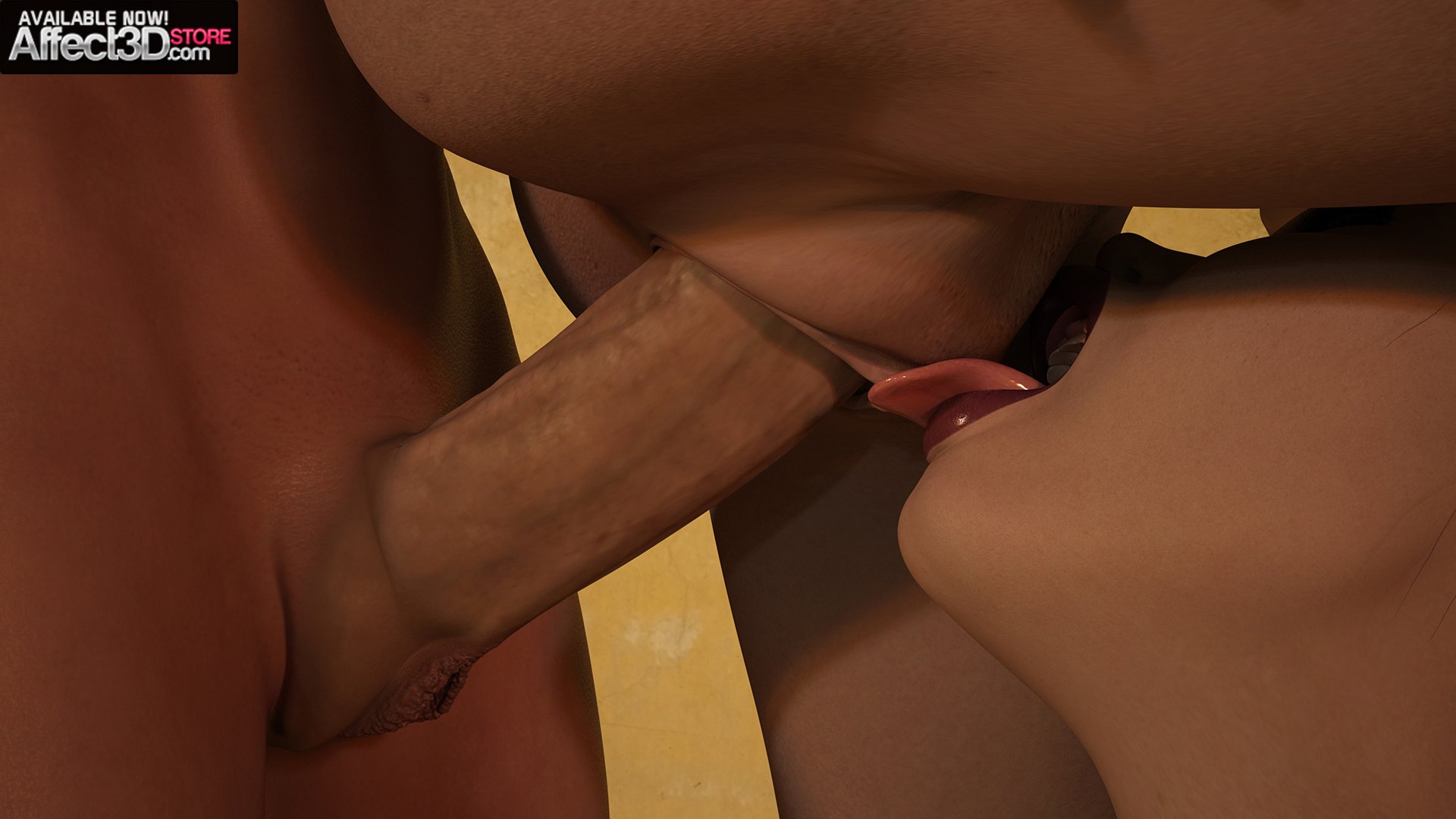 Being in unfamiliar territory can be daunting at times and even scary. Anyone can approach you with unclear intentions. For our heroine in Wrong Side Of Town she quickly realizes that she can get out of her predicament. The bonus? Everyone walks away happy.
Our well-endowed beauty is approached by two women who want to rough her up a bit. They notice something beginning to drop from her skirt and surprise! Our beauty is a dickgirl. The two women become enticed by the opportunity that has presented itself. They begin taking off their clothes as a form of submission. Unable to resist not one but two women wanting to taste her cock, she unclothes herself and the fun begins. Dropping to their knees one of the women wraps her mouth around the dickgirls' cock. They take turns sucking and stroking it as our heroine tries not to cum early. As mouths and hands can only do so much they switch things up and a threesome ensues.
Wrong Side of Town contains 75 images of these 3 delving into their sexual cravings as they partake in oral, anal play, handjobs, and vaginal penetration. Their encounter ends with the two women being covered in cum as our dickgirl walks away leaving the two to have to clean up their own mess. For only $10.00 this is something to add to your collection.