Vanilla Weekend Part 2 by Paradox3D
We all know how important weekends are for some. Unwinding from a long work week or finally catching up with friends, the weekend is something to enjoy every once in awhile. In Vanilla Weekend Part 2, now available in the Affect3D Store, our favorite trio is back to continue their sultry weekend.
Vanilla Weekend Part 2 is a continuation from Part 1. However, the focus is on our green haired dickgirl. Sure, sex toys are fun and all but a real fully erect cock is always best. Another night of debauchery ensues as they have another threesome. The redhead and blonde girls take turns getting fucked in an array of positions. They make sure their friend gets in on extra attention with blowjobs and anal penetration. Nothing is off limits for these three as this is their way to unwind with each other.
This release has 69 images of sex from beginning to end. From nipple play, vaginal and anal penetration, oral and deep throating there is a little something for everyone. Be sure to snag your copy today!
My Cuckold Experience by Casgra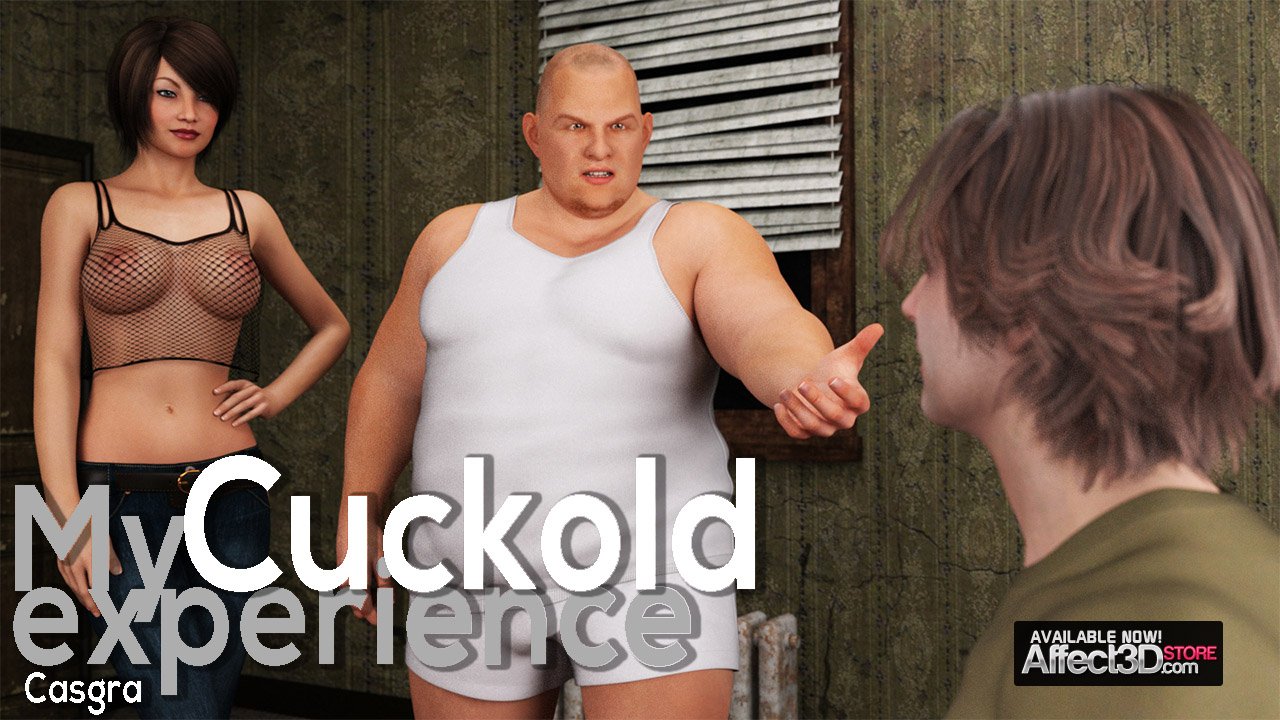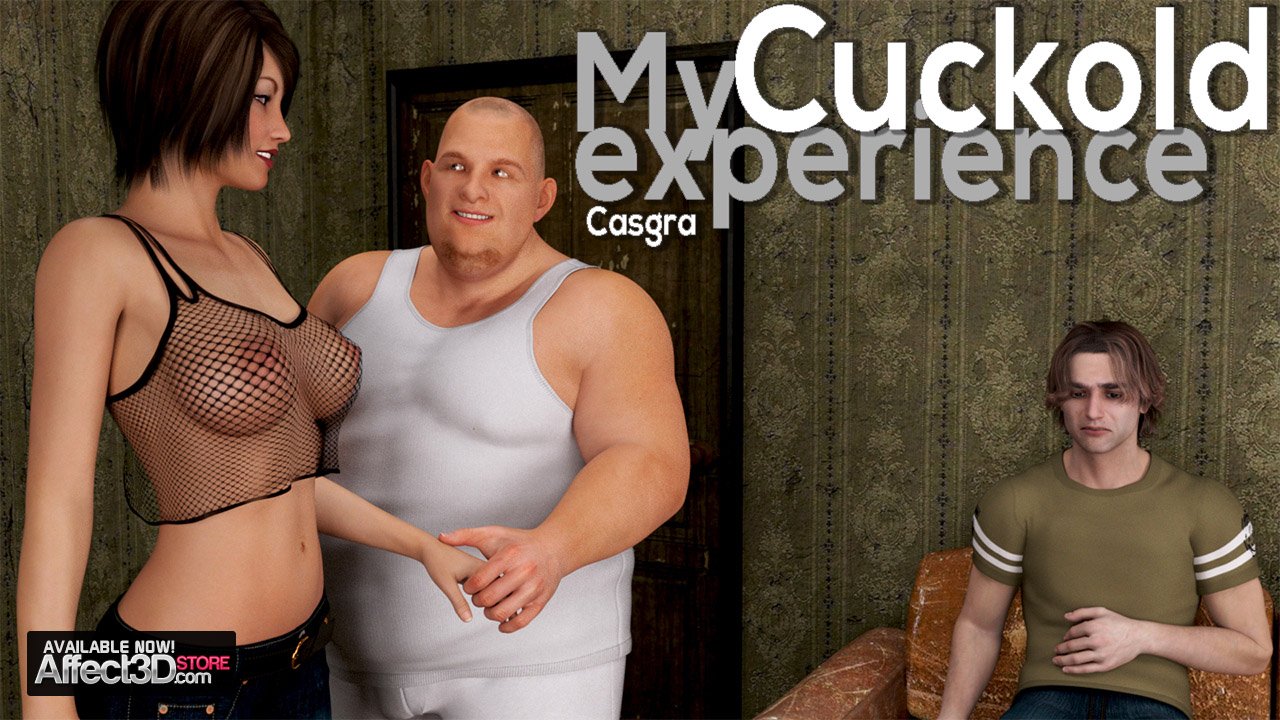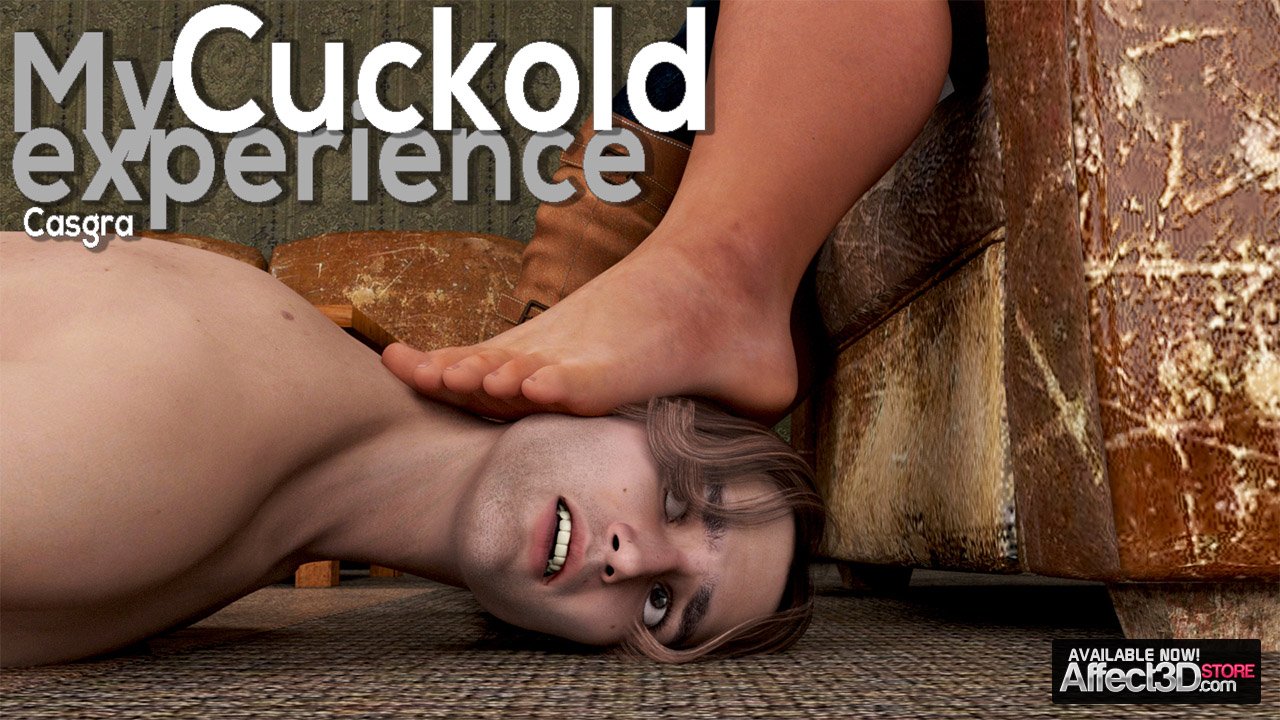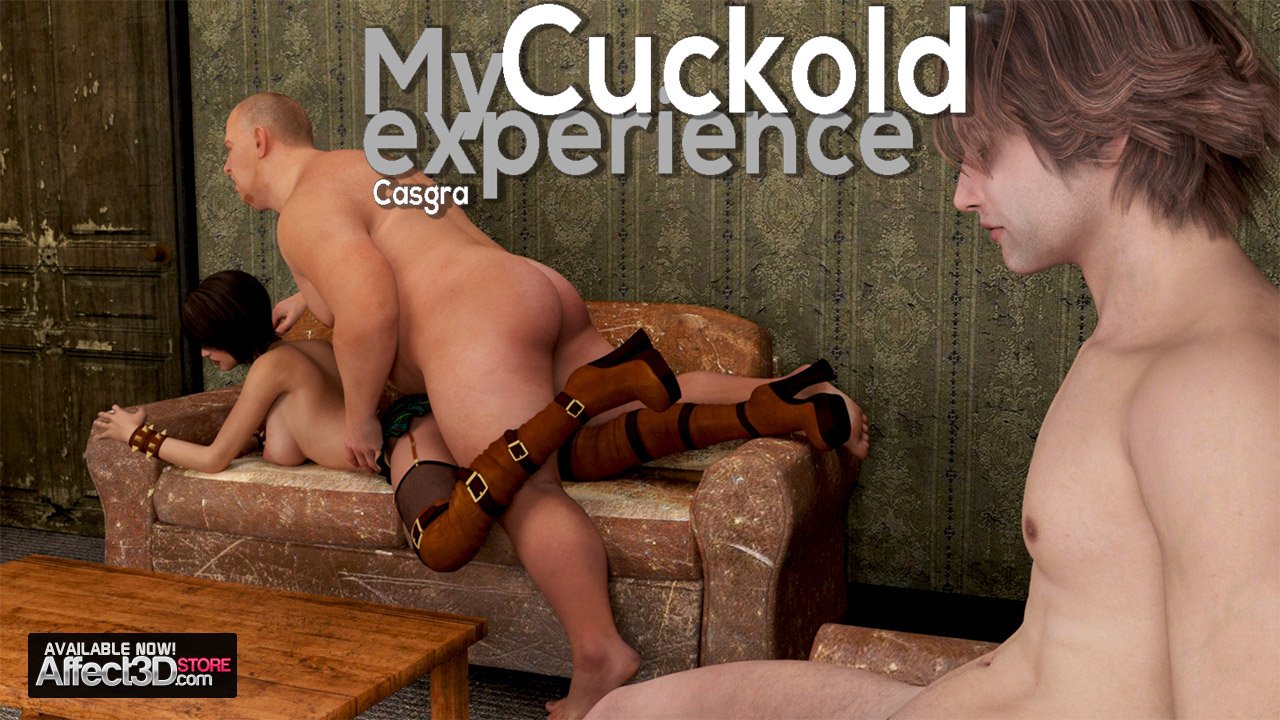 Sometimes it's hard to be financially stable. Unexpected bills, emergency situations among other things can really put you in a bind. In My Cuckold Experience, now available in the Affect3D Store, there are other ways to make ends meet as long as you're open to the possible demands.
The story begins with a guy going into the events that took place a week ago. He ran into a financial bind and wasn't able to cover rent for the following month. Jordan, the landlord's nephew, only gave him a day to retrieve the funds. As the following day rolled around something was different. His girlfriend wore a fishnet top baring her perky tits just in time for Jordan to arrive. He wasn't sure what was going on but he had a terrible feeling. He told Jordan he didn't have the rent money and Jordan along with his girlfriend laughed. Jordan turns to his girlfriend and tells her that they can work something out.
What seemed like a fuck session to "cover" expenses, turned into something much more. Everyday like clockwork Jordan would come and have his way with Jordan's girlfriend, all whilst humiliating our protagonist. Oddly enough, he felt a sense of duty to his girlfriend, and ultimately became a submissive. She took every ounce of dignity he had but still, he didn't leave. Not yet, anyway. He has a plan up his sleeve, and something tells me things are going to get a bit kinky.
My Cuckold Experience is full of nipple play, vaginal and anal penetration paired with positions such as reverse cowgirl and doggy style. If you're looking for something a bit different then snag a copy of this! I'm curious as to what our protagonist has in store for his girlfriend.