To close off the month with a bang (pun intended) we've got yet another double release for you! This time, it's HyperComics3D's Zombie Sperm and Episode 5 of GCX's latest release! For as little as $9.95 you can get to keep Zombie Sperm all to yourself. And then to sweeten the deal we've provided a discount for the first month on GCX Episode 5's $10.00 price tag! Both these artists have put in their best and it really shows. If we had to choose one, we'd still say both, so head on to the Affect3D Store!
Zombie Sperm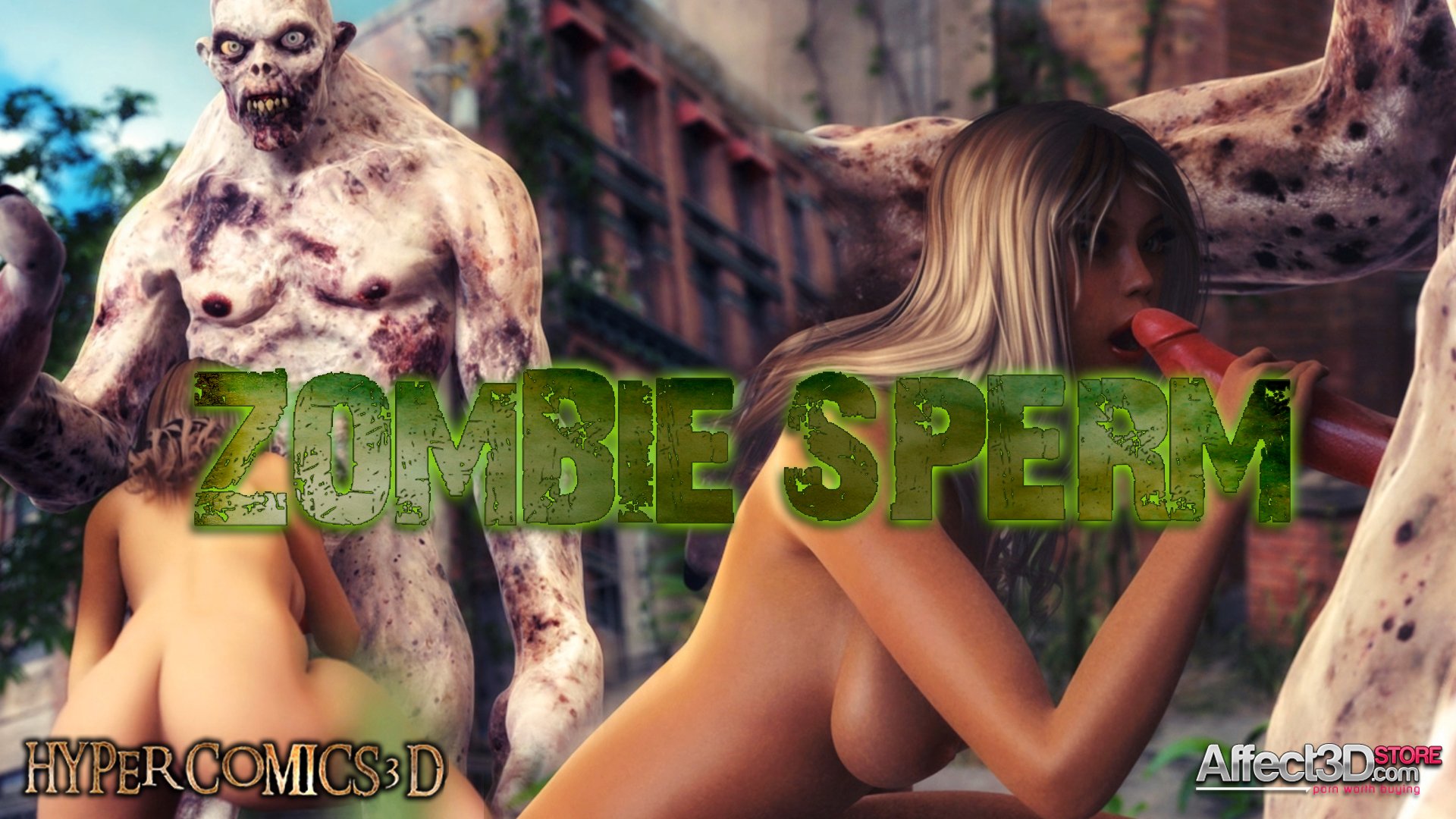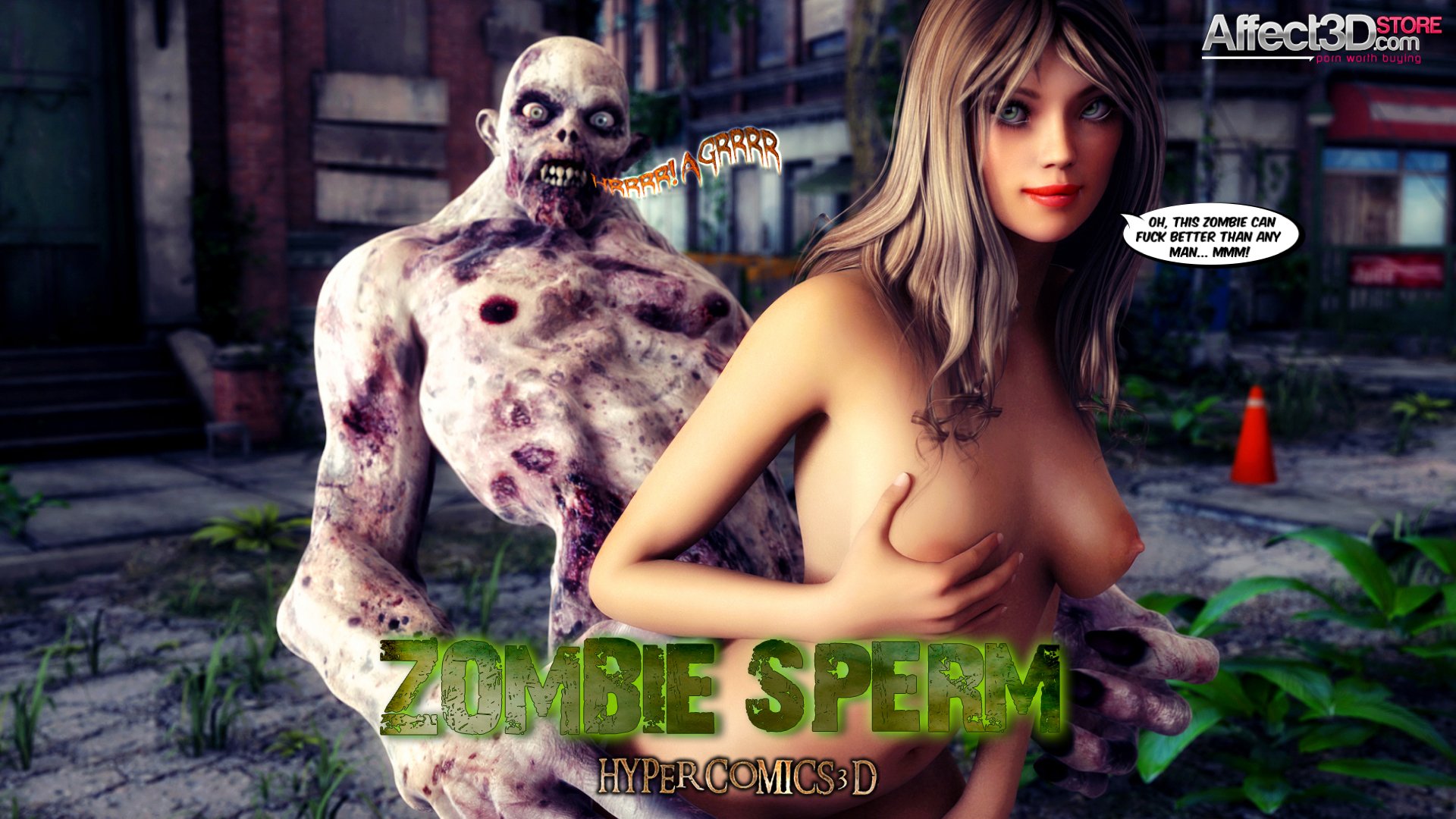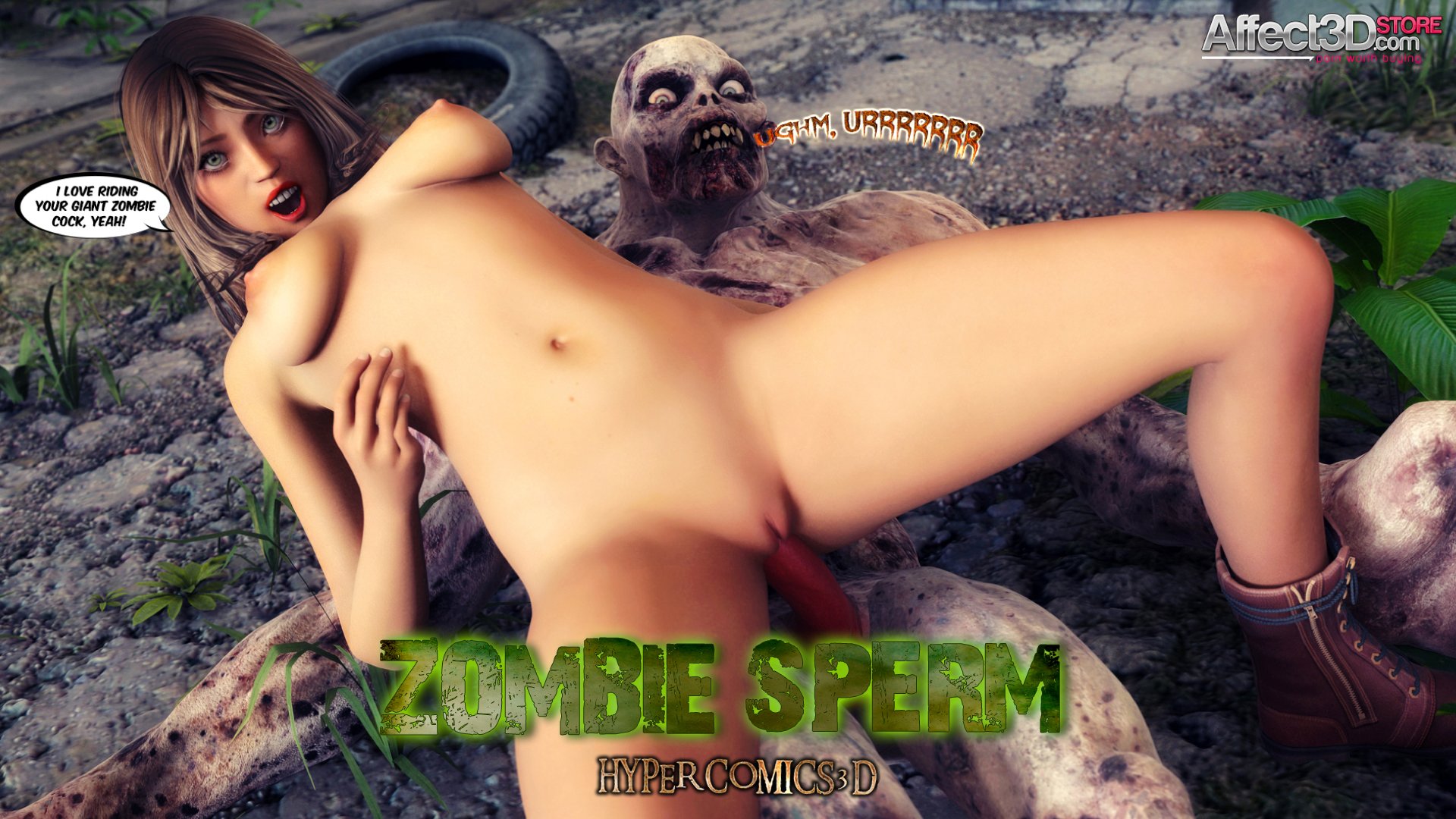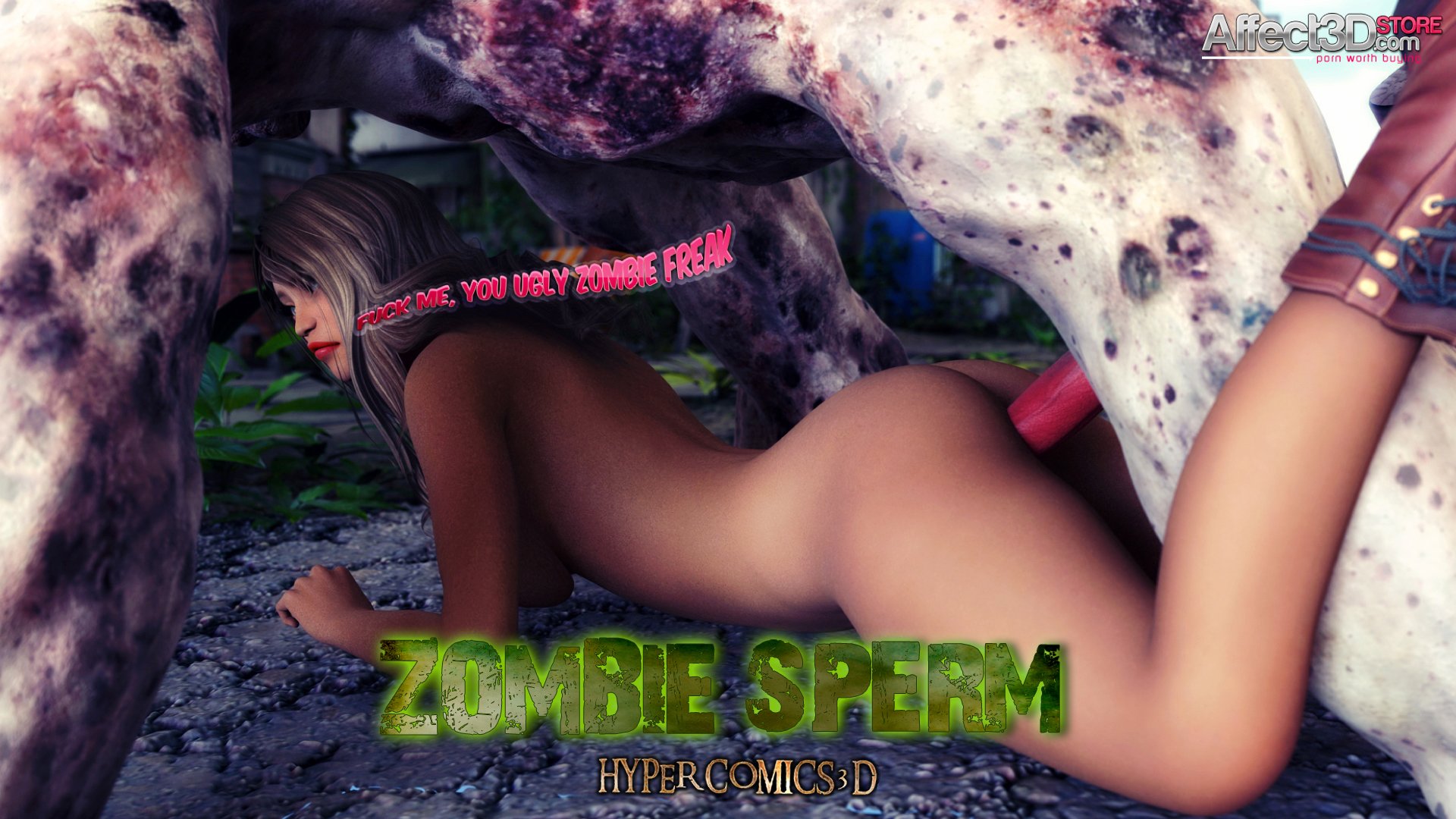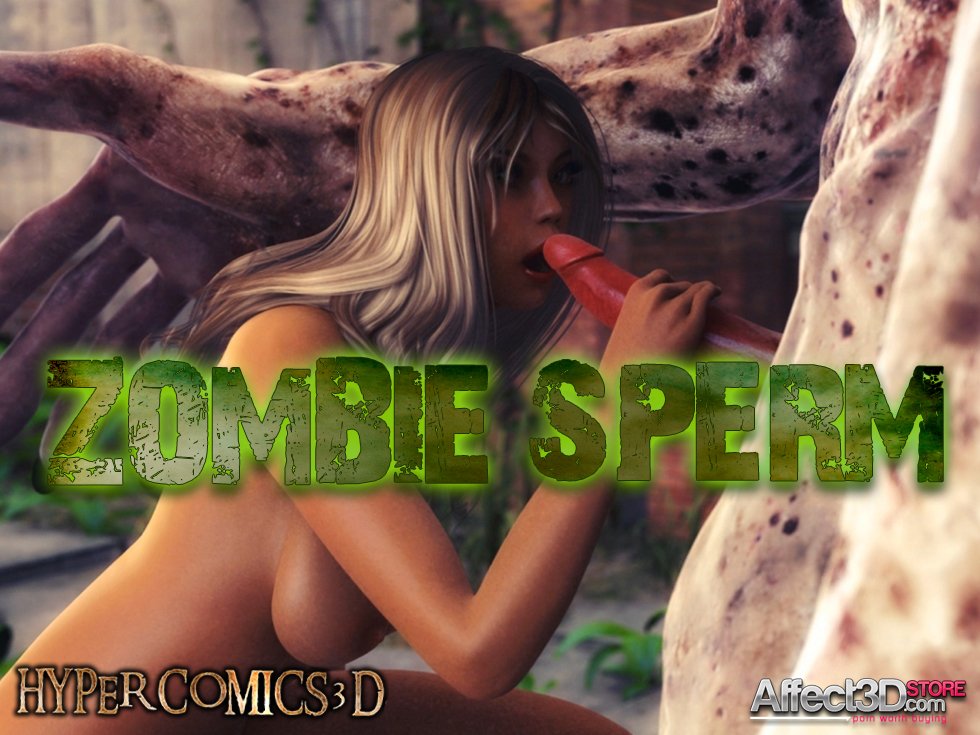 There's an epidemic going on and it's not your average Walking Dead. Zombies are roaming the streets carrying a virus in their thick, hot cum that makes women go crazy. One taste will have them lose their minds and hallucinate their darkest, kinkiest fantasies. Enough to make them beg to be the zombie's own human fuck slut. HyperComics3D has a knack for these kind of scenarios and he does it superbly! See for yourself in over 60 glossy pages of up close wild sex!
Bella is our protagonist and her fate had  been sealed the moment the zombie lay eyes on her. It only takes a few mind numbing orgasms to have her craving that monstrous dick. Before long she's going so wild, she's just asking to be drenched in a messy facial cumshot! The textures on the zombie are amazingly impressive, and Bella is a hell of a girl to look at. Watching her go full slut-mode with that dick-drunk smile on her face is a treat in and of itself.
This is one heck of a wild ride so make sure you've got this one in the bag for just $9.95 from the Affect3D Store!
GCX: Episode 5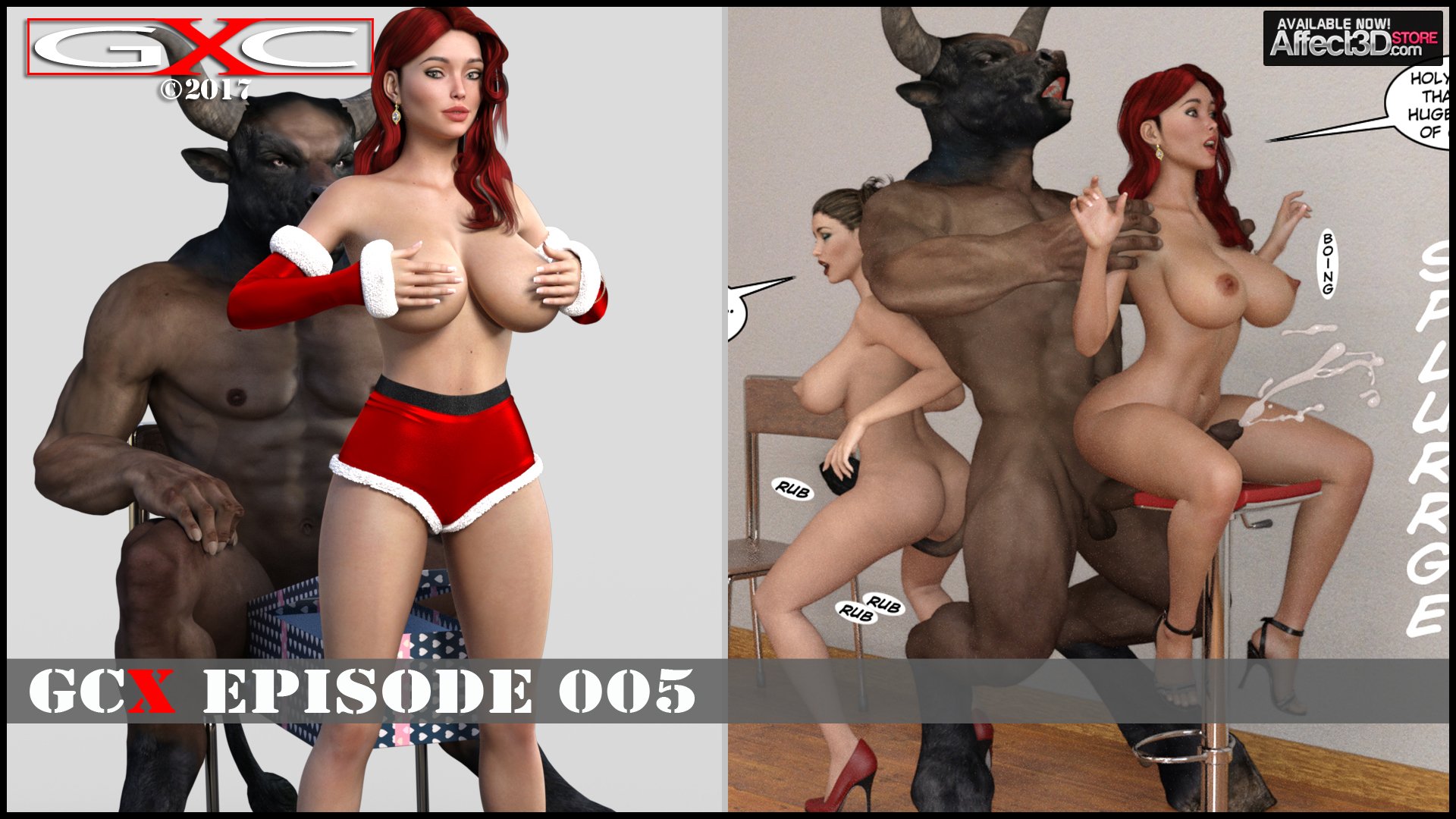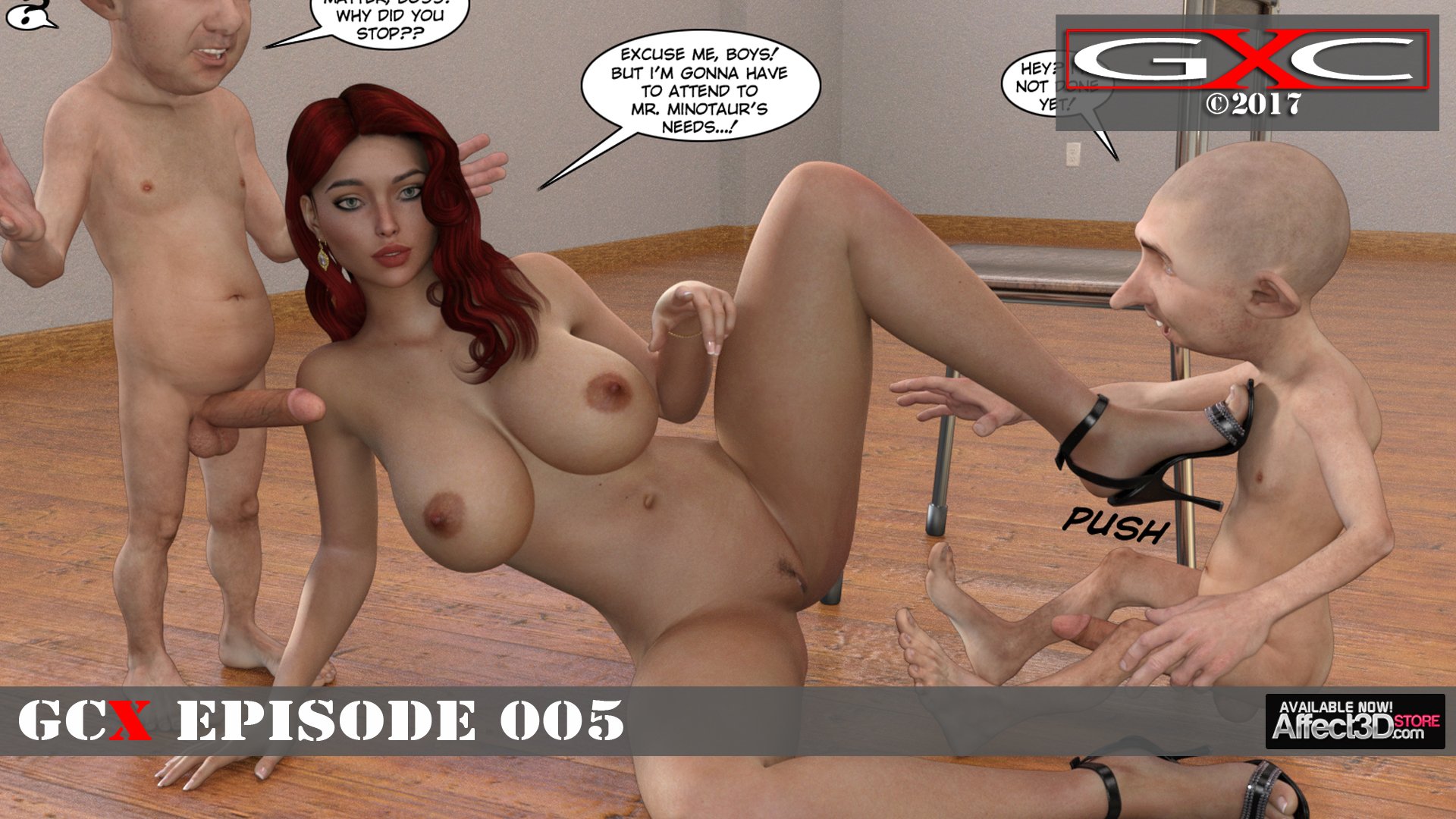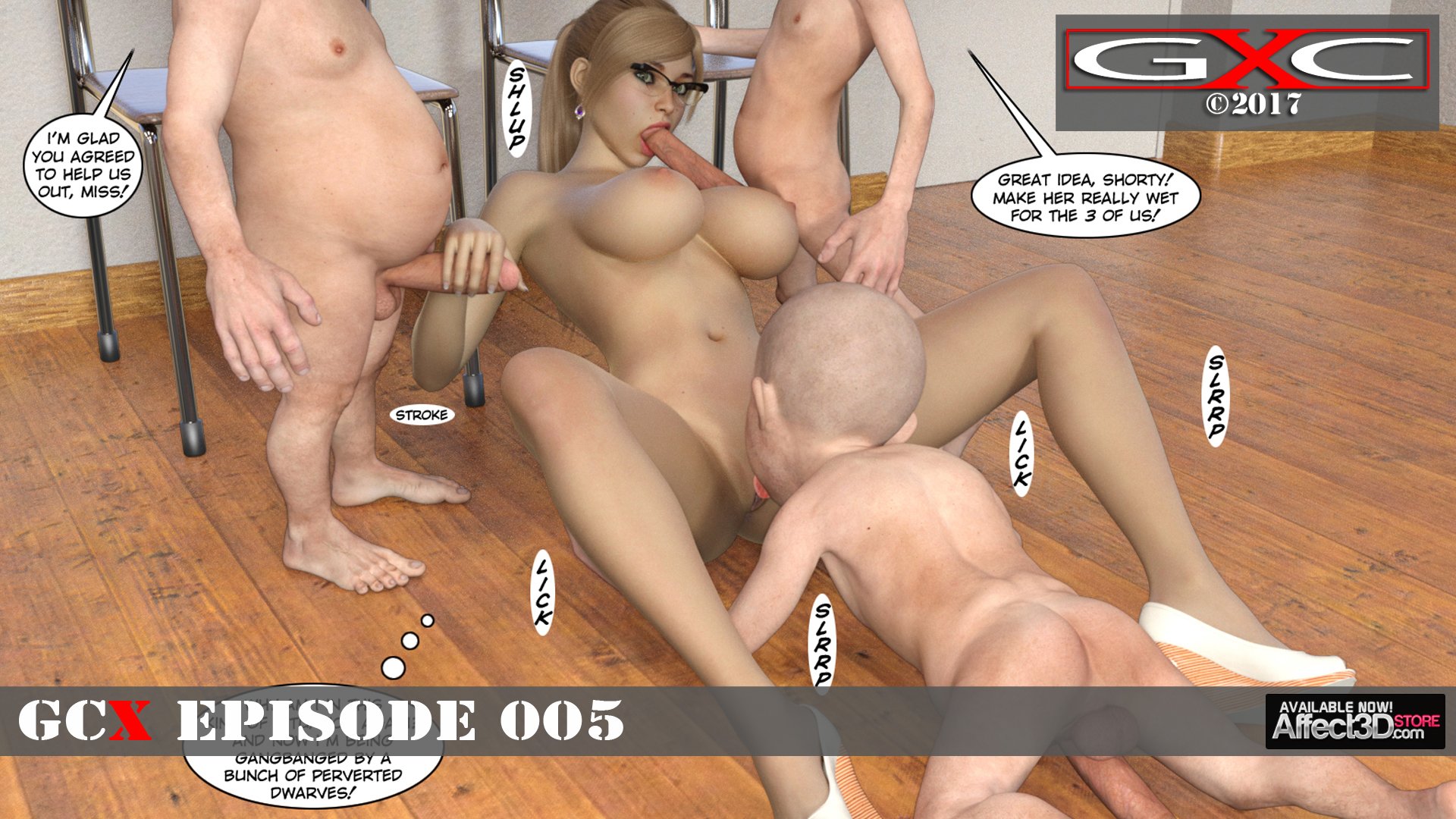 It's been a while since the last episode when we had our ladies be rescued by a group of dwarves and a minotaur, the Big Guy. However, Katie, Sonia and Taylor are anything but ungrateful. They have decided to get together and throw an orgy as a show of appreciation. GCX does not disappoint with this latest release and in just about 60 pages Episode 5 will leave you spent and satisfied, just as these cock gobbling women are!
A cosplay stripshow starts things off before quickly escalating to blowjobs all round. The Dwarves are excited enough at this point to get right down to business and the steamy orgy ensues! Before long, the freshly fucked women turn to the Big Guy's dick for some more pleasure! The Big Guy definitely obliges, not one, but basically all the ladies. He doesnt stop till the cum goes flying all over these women as they get what they'd been craving for all along!
This issue has it all, threesomes, titfucking, gangbangs and double penetration! Don't miss it and take advantage of the first month discount on the $10.00 price tag!
Make sure to end off the month on a high note and grab these amazing new releases from the Affect3D Store!