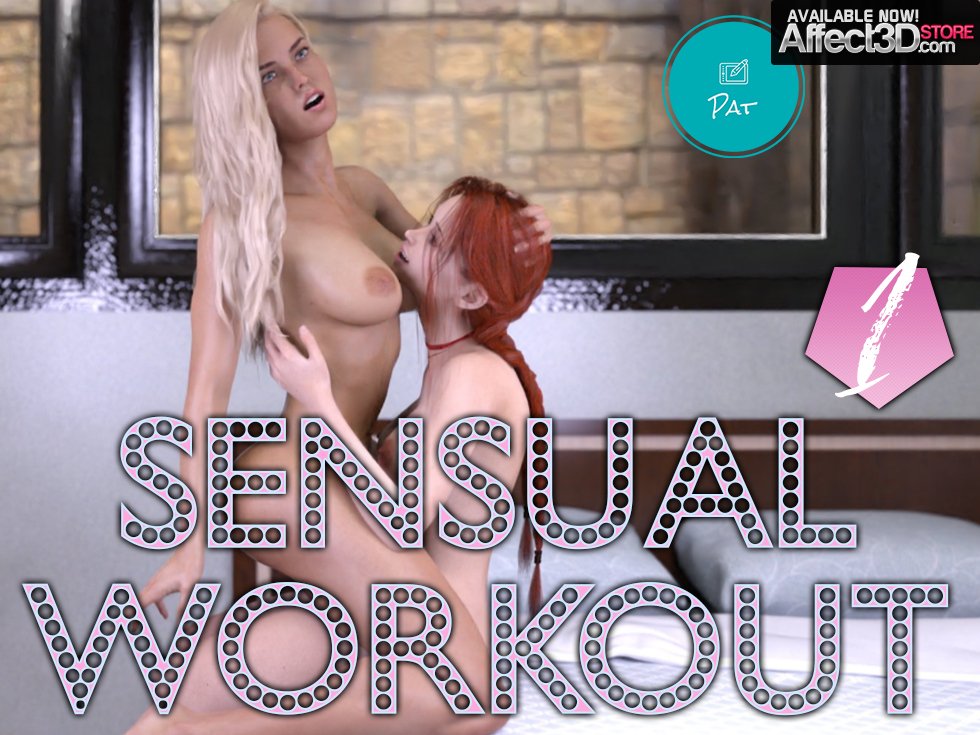 With Pat's previous series wrapping up, it's a great time for a new one to start – and this one has more dialogue than ever! Pat's new series, Sensual Workout, focuses on two friends (one a dickgirl, one not) who are studying business and planning to open up a lingerie shop together. Of course, their friendship can't just stay where it is – sexy times must ensue!
Cheryl finds her day interrupted with news that her father's passed and that she has some inheritance coming her way – a surprise, given how terribly he treated her family while he was alive. Fortunately for her, it's a rather sizable luxury villa with its own pool. That's a pretty fantastic step up from dorm room, and she invites her friend Cleo to live with her there.
She accepts, of course. Wouldn't you?
After enjoying the pool, they make eyes and get up to some sexy fun together. Cleo cums a little too fast, but they're still on the young side and her futa cock can keep going. As they start to settle in, they move to the bedroom so Cheryl can get a deeper experience of Cleo's cock. Yum.
While Sensual Workout 1 packs a ton of dialogue in, it does so by putting it more densely on pages, rather than having a ton of filler – so there's still the same amount of sex! You can get the 96-count image set from the story today for $10.