You will eventually find out a secret about your boss. It's inevitable, if you work together long enough. And you'll definitely find out if they're trying to hide it from someone else. But 3DSimon's girls aren't hiding anything from each other today in My Boss is a DickGirl!, now available in the Affect3D Store!
The Boss has been watching her beautiful employee for quite a while. And surprising her reveals even more! She's startled into looking for a dropped item and we're treated to a first look at the Maid's beautiful, bare pussy. Though she receives a harsh and unnecessary scolding, the Boss's naked body is too much for the Maid to resist playing with. And the Boss has her exactly where she wants her.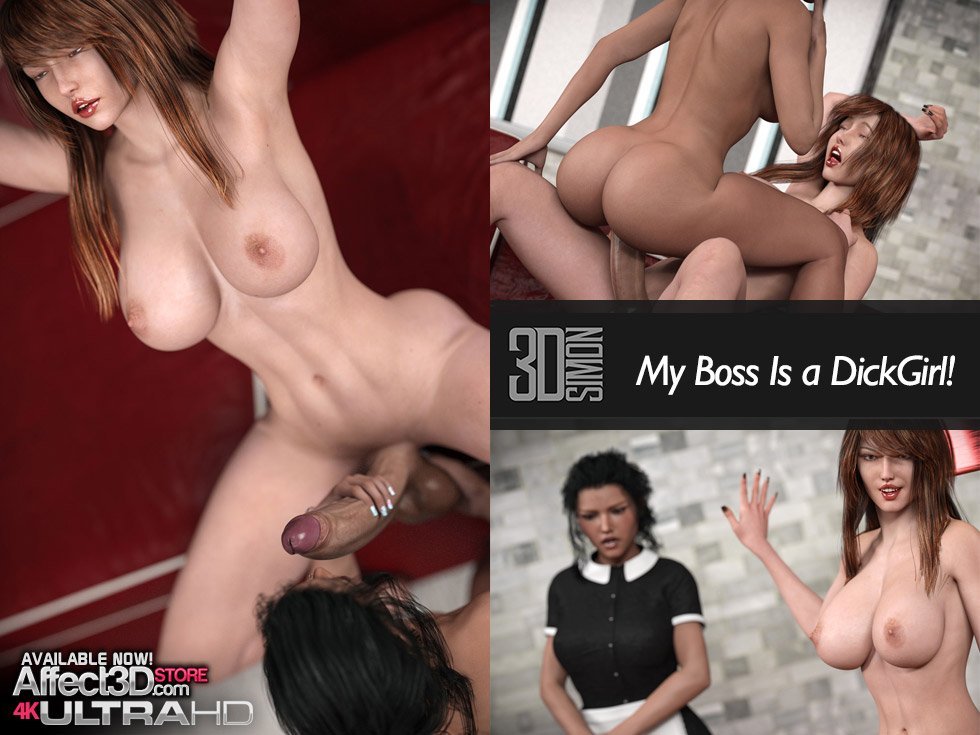 The Maid eagerly accepts her new duties and tries to get as much of the Boss into her mouth as she can. The little details of this set really make this the best part for me. Detailed nail polish, the Maid's hot nose ring, and the deep veins and ridges to the Boss's giant cock are just the first things you notice. The pure sensation that comes across on the Boss's face is the next and then the scene is clear, real, and erotic. And then as the Boss begins to press her dick into her willing servant, every motion is drawn out.
With oral, anal, and a great cumshot to top everything off the heat between these two is undeniable. My Boss is a DickGirl! is a must have for your collection. Get it on the Affect Store today for the great price of just $7!