The futa train grows ever longer with the latest installment in 3DZen's staple series. See what happens with our heroines in Erin & Vikki: Bathroom Break, now available in the Affec3D Store!
Miss Natalie couldn't stop thinking about the classroom orgy in Erin & Vikki: Show and Tell and has enlisted the help of Rachel, a newcomer to the sexually-supercharged school, to orchestrate a do-over. The ladies devise a plan to get Erin's attention in the school bathroom, with Miss Natalie promising Rachel the double-teaming of a lifetime. All it takes is a water tap mishap and a pair of shiny wet tits to make hard cocks pop out from underneath schoolgirl skirts. Cum showers galore!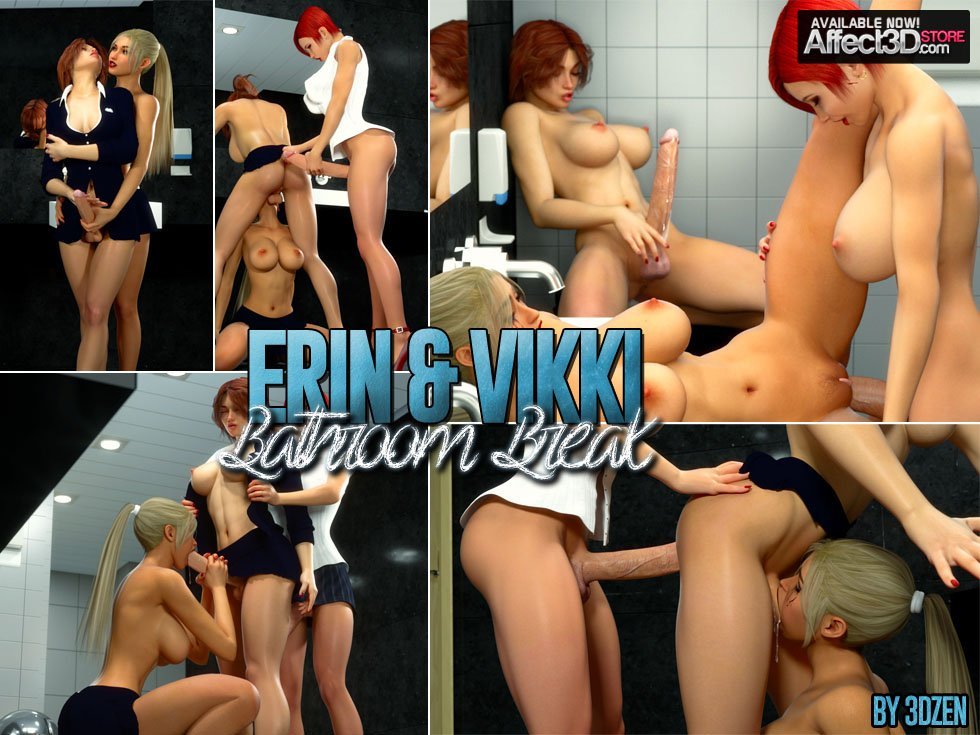 Erin & Vikki: Bathroom Break delivers the quality erotica we've come to know and expect of 3DZen. For only $8.99, you'll get 77 high-quality renders at 1080p, telling the story of two steaming hot girls instigating a hot futa threesome. If you're a futa fan, there's no reason you should miss out on the latest in this sizzling series, so head on over to the A3D store, and get your copy now!
Not only that, but we've also added a special bundle featuring the first four Erin & Vikki for one low price! So if you haven't gotten these awesome titles, now's your chance!