If you are a fan of dickgirls, rejoice! As today we have a new product in store for you, featuring some girl-on-dickgirl action. In Wil3D Life's Futa Shoot we witness how one girl with a love for cameras and photoshoot sessions finds out she has a love for women with a penis as well.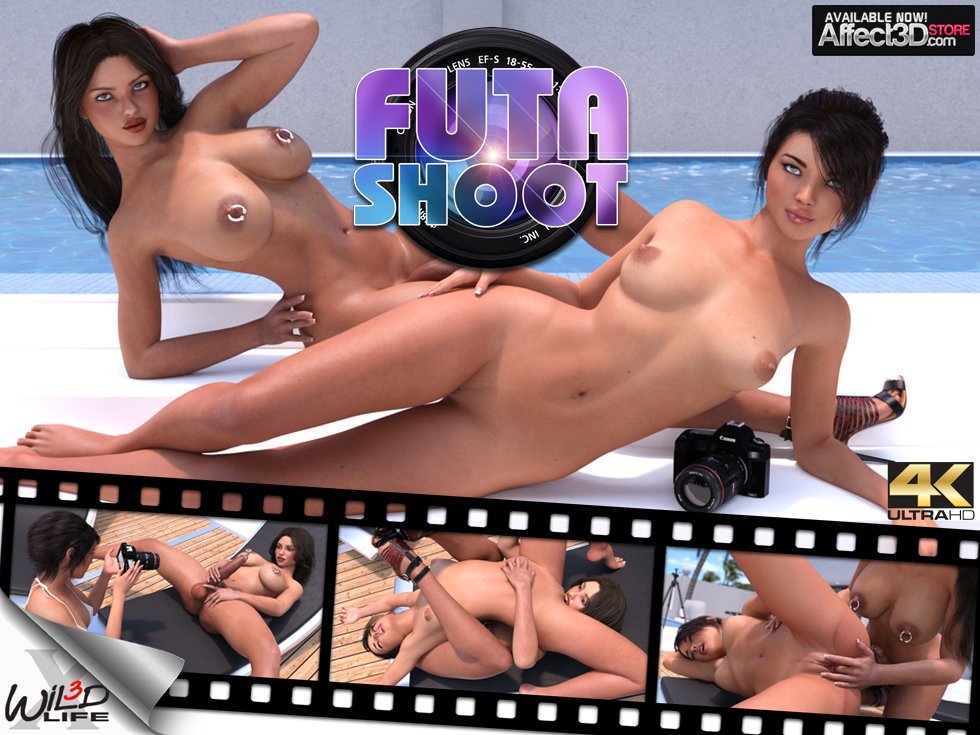 The story starts off with our model waking up to the sound of her alarm clock beeping. Almost too late for her photoshoot, she rushes out and arrives just in time. Once on location, the shooting can begin. Everything runs smoothly until our dear photographer gets just a little too excited watching the model strike sexy poses with her dick. She can no longer resist her urges and undresses, ready for some hot action.
Wil3D Life gives us 60 pages full of fun, in both PDF and JPG format, with a 4K resolution. It's filled with foreplay action such as blowjobs, pussy licking and fingering. And of course our photographer wants to be taken by her model as well. For only $7, you can pick up Futa Shoot at the Affect3D store and watch how this intense session will play out.
Buy Futa Shoot At The Affect3D Store, Today!