While there are plenty of <insert descriptor> gonewild threads on Reddit, last I checked, dickgirls weren't on the gonewild list. Not to worry though, because we've got em here, glamorous and strapping, courtesy of The Dude. Glam Gone Wild: Continued is available now in the Affect3D Store!
As expected, part two of this Lust Unleashed story picks up right where Kayla and Yelena left off, emphasis on the up. Naturally, it's go time. Both girls are quick to get into the action. Furtive auto-fellatio quickly becomes full on cock-worship, which culminates in an assisted self oral pile-driver. Wow, that's a mouthful.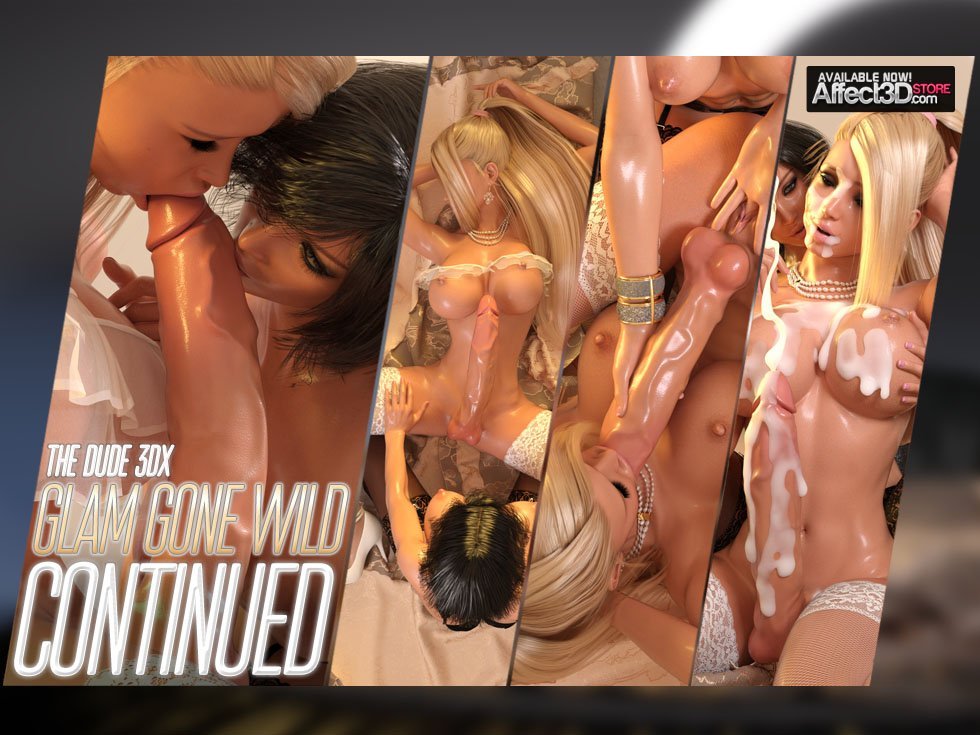 But that's not all. The Dude hasn't forgotten the girl in favor of the dick. Kayla receives a finger-banging and vibrator fuck while her cock is stroked. That's a lot of sensation. I'm thinking that's one hell of a mental overload. And speaking of loads, I'll bet she'll be coming soon.
The Dude 3DX really is a master of glam. He's like the Andrew Blake of 3DX. The composition of his images is amazingly stylistic. The Dude gives us 68 lovingly rendered images for $9.95. Head over to the Affect3D Store and fulfill your desire for Glam Gone Wild: Continued.