Welcoming into the 3DX we have now the artist, drty3D. Just as his name suggests, he's making a splash in the industry and isn't afraid to get messy. This particularly wet and wild piece consists of hi-res 40 pages that could be yours for just $5.90!
Drty3D still seems to be testing the waters, although his protagonist seems amply experienced. His latest piece, Huntress is presented in an exciting comic format, giving us an old school look into the action. However, he's also in with the times, dedicating almost half of the content of this piece with full-body features of the glorious money-shots. His combination of styles shows a kind of innovation that only fresh blood in the scene bring these days. For an up and coming star, Huntress is the perfect piece for us to showcase his talents.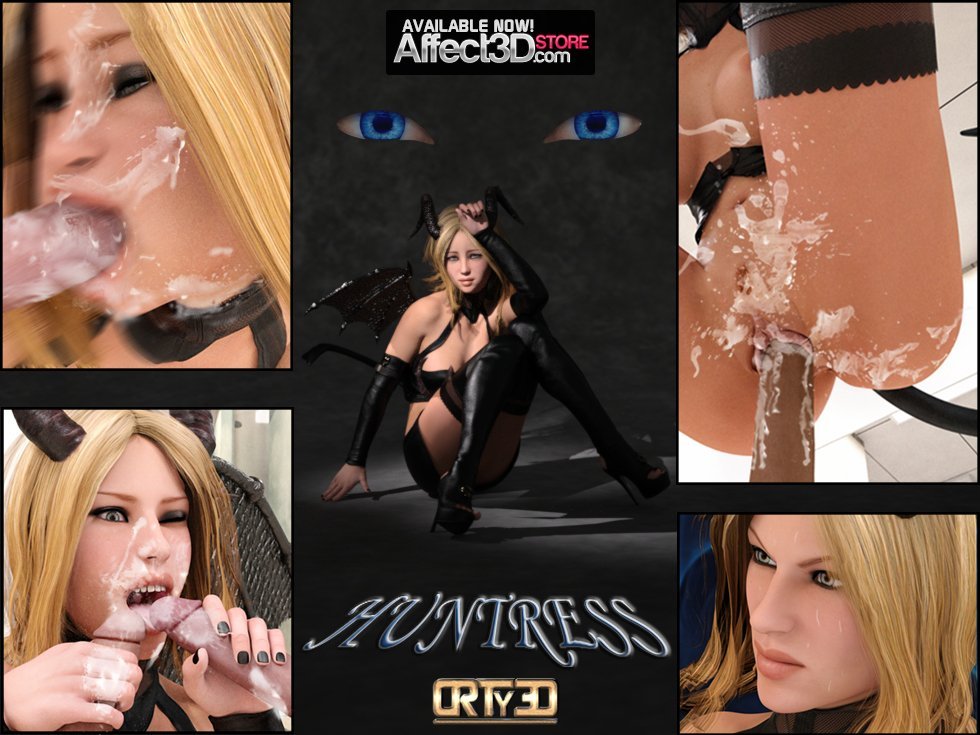 Huntress tells the tale of a succubus who seems to be getting some payback. She's minding her own business at a public bathroom, when a bunch of lustful men surround her. They're looking to use her "services" like always. You've probably got an idea of where it leads from there but Drty3D will keep you entertained nonetheless. Motion blurs and dirty talk are the focus of the comic half of this piece. For our after-party viewing pleasures, we can ogle the remaining 19 close-ups of cum dripping out of every hole.
If that's not enough to get you excited, consider how much more Drty3D can bring to you with your patronage. His models don't seem to lose their luster. In fact, all that cum make them glisten all the more. This is an artist that's out to please and knows what his reader's are craving. The passion in the sex just burn through each image he puts together and now for just $5.90, all 40 of these masterpieces could be yours!
Make sure you treat yourself to the Huntress just as well as the men in the story have, you are bound to be left just as satisfied if not more!