As the year 2016 comes to a close, we must also bid farewell to Amusteven's Mad Alyss series. Mad Alyss 6 Finale: Dream's End is the grand finale to a tale of a world familiar to us gone mad with carnal desires. Available now for $10 at the Affect3D Store, this gripping conclusion is a great way to end 2016 with a bang!
After enduring several detours and battling with the insatiable madness clawing within, our plucky heroine has finally reached her destination; the Queen's castle. Alyss hopes that her audience with the Queen would help cleanse her from the raving insanity. Nevertheless, in a mad world where cats vanish with grins on their faces and rabbits drink tea, things never go according to plan. (Tanya and the Succubus readers will recognize there's method to this madness here!)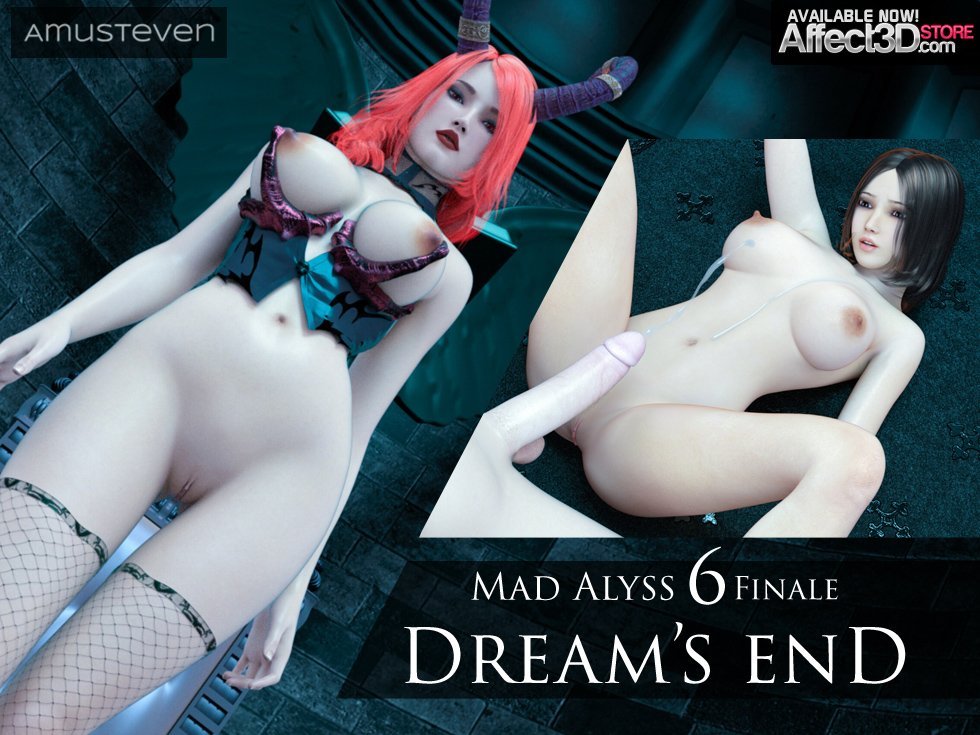 Amusteven puts one last spin on this Lewis Carroll parody with some hot dickgirl-on-girl action. True to the Wonderland theme, there's always a curve in the plot that'll keep you on your toes! This set is complete with 114 high-definition JPG images. As an added bonus, you can watch Alyss take in all the futa-cock she can handle at generous camera angles.
We're all mad here, so why not welcome the New Year by indulging in your madness?
Embrace the madness by grabbing your copy of Mad Alyss 6: Dream's End today!