Yes, Yes, Christmas is over and done with, but Krampus doesn't give a shit. And neither does Nova. It's been a while since we've seen his work, but he's coming back on the scene with a lusty ode to Christmas cheer. Quickie With Krampus is available now in the Affect3D Store!
Miko, who enjoys strutting through her home in a sexy satin robe, is on her way to leave some milk and cookies out for Santa, like a nice girl would. Much to her surprise, she finds Krampus lurking in her living room instead. Miko offers him the sweet snack, but he'd rather savor her sweet body instead.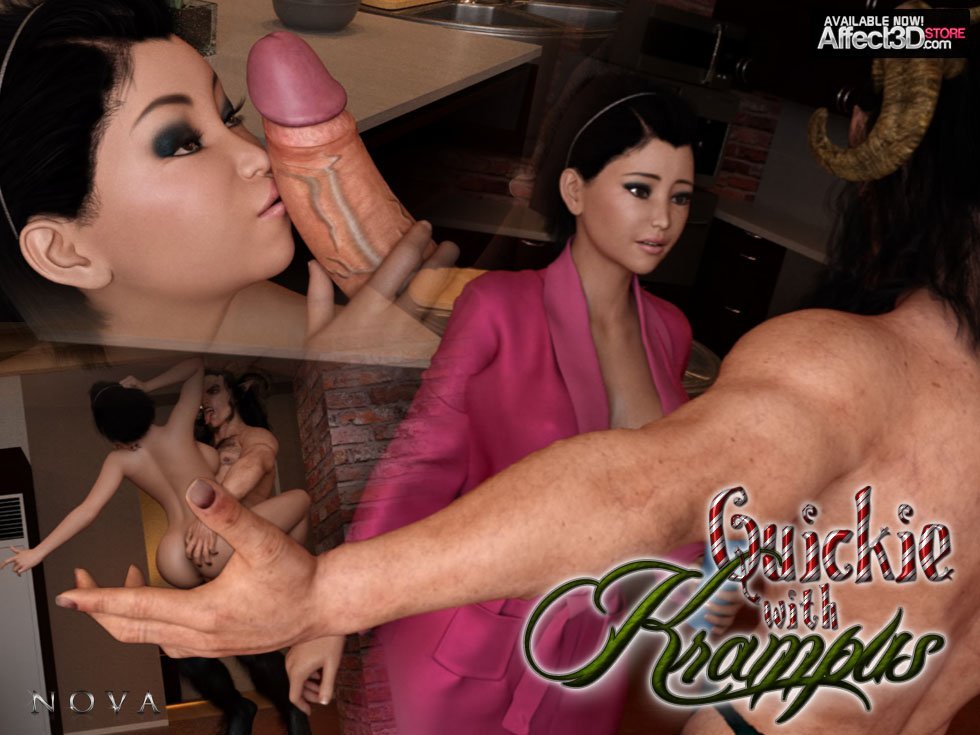 Miko eagerly warms Krampus up with a little head. Then he picks her up and fucks her hard. When Krampus lets her down, it's to claw and spank her ass like she's on top of the naughty list. Satisfied he's made his mark, he enters her again, fucking her like a beast. Krampus finishes with anal, just in time to leave a hot, satisfied mess for another surprise visitor.
Winter can be quite cold, especially when you're going about in a mankini. Miko, however, is quite hot, and a little fun is just the thing to warm them both up. This 96-image set, available for just $10, is just the thing to leave you wondering whether the naughty list is better than the nice list. Head over to the Affect3D Store now, for a Quickie With Krampus.