Fans of glamorous dickgirls rejoice! Today not only brings us a new release from The Dude, it also marks the start of a new series! Available at our store now he will bring you All Our Secrets, which brings some spicy new dickgirl-on-dickgirl action!
This set will introduce you to two lovely new girls, a blonde bombshell called Mari and a busty brunette called Marcella. Both packing a large dick as well. Mari actually used to be a very innocent girl, that was until Marcella came along and showed her a whole new world. Mari has now given in to a life of sexual indulgence. Or has she? To put her girlfriend to the test, Marcella has taken her to a nightclub. Will she be able to persuade Mari to have sex with her in front of everybody in the club?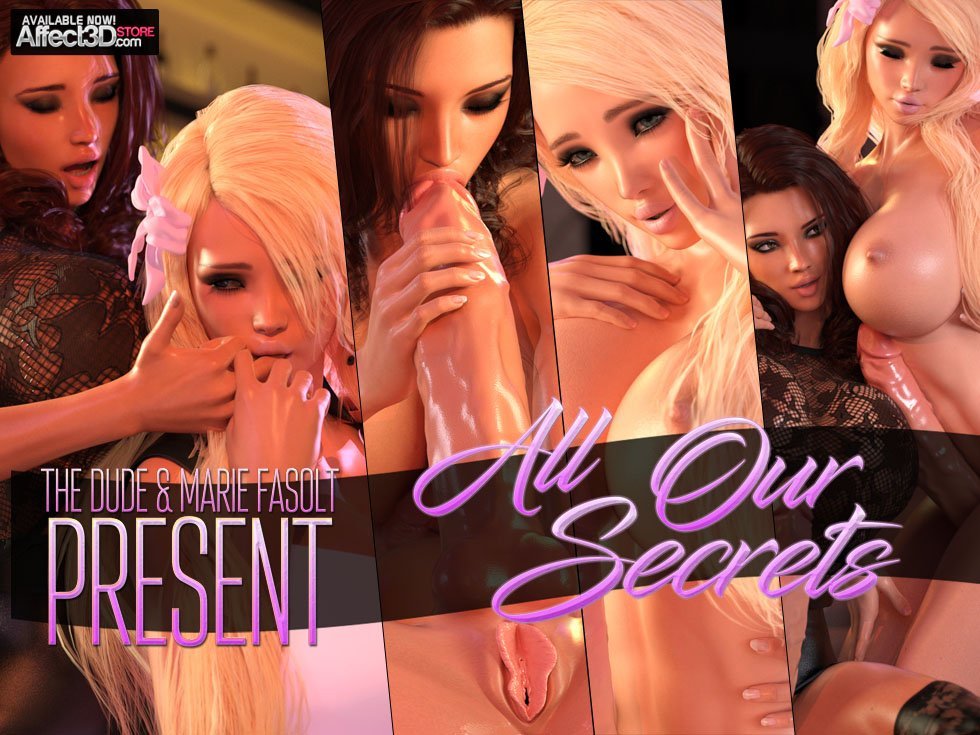 Starting off with some drinks and sexy dancing, Marcella soon whips out her cock from underneath her tight dress. Without a moment of doubt Mari gives in to the temptation, ready for a night they (and other club attendees) will probably never forget.
With 73 high quality images, TheDude3DX will treat you to some amazing dickgirl action. Watch as two beautiful girls caress each other's bodies, licking and sucking their boobs and dicks. Follow Mari as she loses her sense of decency and takes on Marcella's cock on the sofa and the table for everyone to see. But wait, there's more! This image set also comes with a written introduction by our own Marie Fasolt. And as an extra bonus a voiceover audio track will be included as well, starring Marie as Mari!
So what are you waiting for?! You can get All Our Secrets at the Affect3DStore for only $12.95!
Buy All Our Secrets At The Affect3D Store, Today!