Amusteven, the mastermind behind Velna 3 and all its animated glory, is behind today's release, Sudden Invasion. It's the story of a famous news anchor and an event she covers with an impressive thoroughness. Sudden Invasion is available now on the Affect3D Store!
Lovve is one of the nation's most famous reporters. We can only assume it's as much for her talent as it is for her large boobs. She's trying to warn everyone about the "Neanderthals" that have moved into the cities and are going crazy. She thinks that if you just keep calm, they won't attack. But when they invade the station, she learns they want something: her!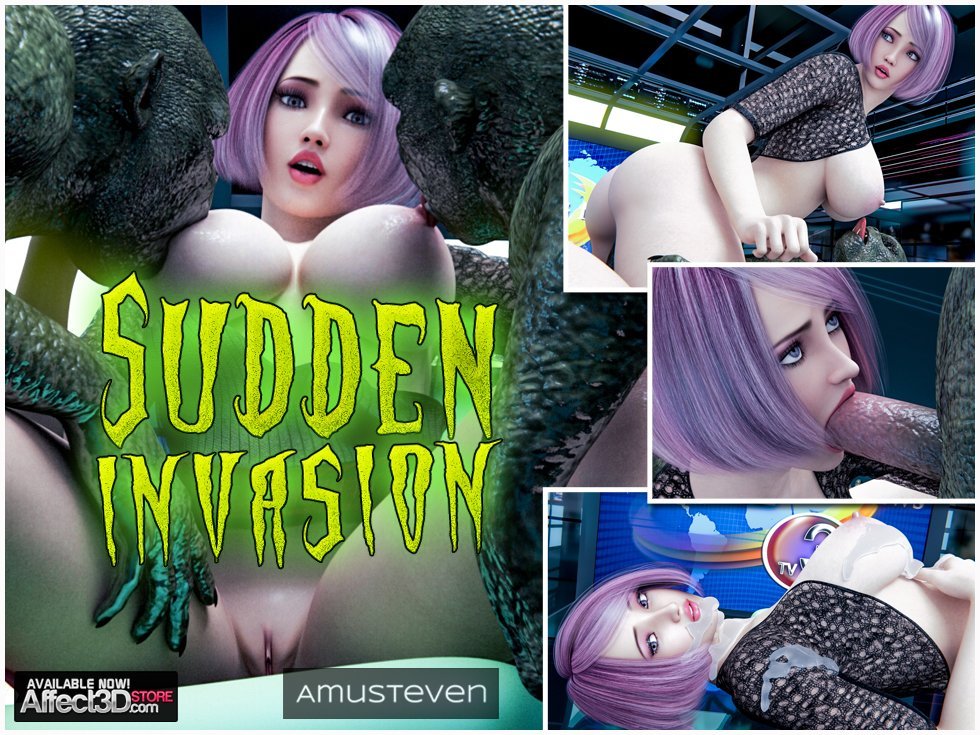 With cameras rolling, Lovve desperately tries to please one Neanderthal after another. But Lovve realizes that she couldn't please both giant dicks with her pussy and has her first double penetration is on live TV. This threesome set is raw, filmed, and nothing but exciting every step of the way.
The set has over 130 images that include single and double penetrations, blowjobs, cumshots, and a very hot reporter just doing her best to get to the bottom of a story. There are even some amazing point of view stills that make Lovve the viewers only focus. Amusteven is a talent who is not to be missed. Get this set today at the Affect3D Store for $10.95!
Buy Sudden Invasion at the Affect3D Store Today!