If walls could talk, they would say so many things. But since they can't, Naama's here to colorfully show us everything that happens within them. Earlier this month, Naama released The Tavern: Fire Witch and we all fell under her spell. Now we're spending the night in this tavern again for The Tavern 2: Blade Dancer, now available on the Affect 3D Store!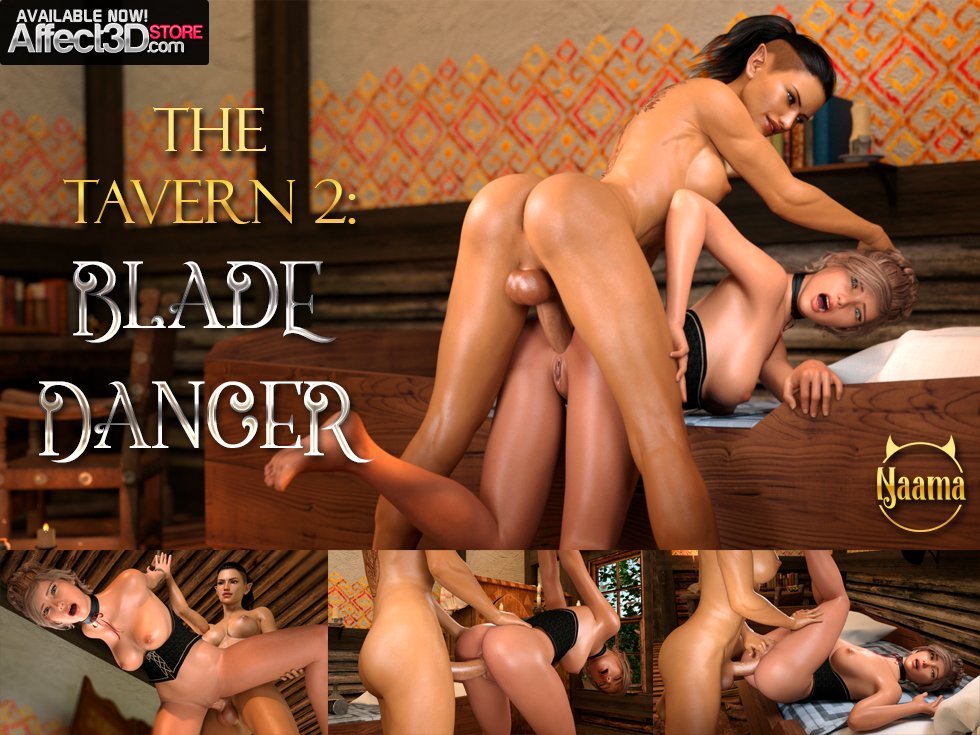 The Blade Dancer is a mercenary unlike any other. She earns her fortune by taking up hard or impossible tasks and then completing them. She just earned her bounty for her latest side quest and she arrives at the tavern to take her reward. Suspicious of everyone and everything, she discovers a beautiful servant girl at her door a while later, innocently carrying dinner. But moments later, you realize the Blade Dancer was right to be suspicious. But the Blade Dancer carries her own brand of justice.
The Maid is strung up from the ceiling and it's quick that she becomes the Blade Dancer's plaything. Revealing her impressive cock, she proceeds to swing the Maid around and fill her from every angle and position. When she cuts her from the ceiling, you think she might have paid her price, but no. The fun isn't over there as she pushes her dick inside the Maid's tight asshole. With cum in her pussy and asshole, the Maid crawls over to the Blade Dancer for more.
With over 60 images, The Tavern 2: Blade Dancer is a great addition to your collection. Especially if you bought The Tavern: The Fire Witch earlier this month. The best thing about this set for me is the pussy close-ups. They are wet, detailed, and ready. So what are you waiting for? Go get a room at the Tavern for just $10.00!