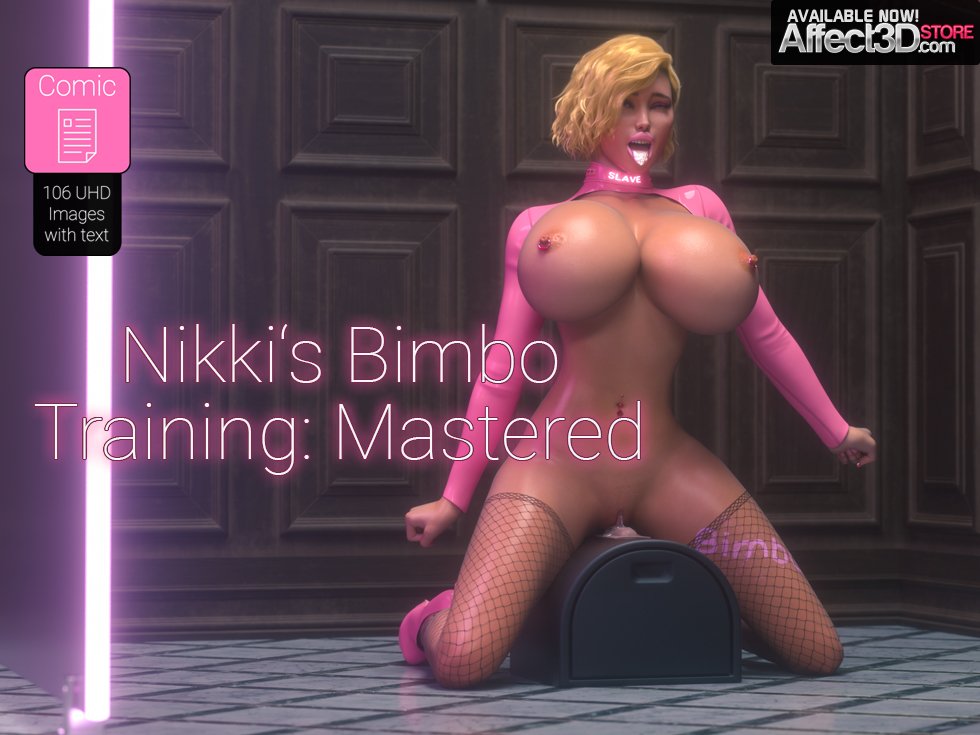 In addition to our other featured releases today, we're also covering a recent release from Fab3DX: Nikki's Bimbo Training: Mastered! And what a release (in every sense of the word) it is!
Nikki has come a long way. Indeed, her training has turned her into the perfect bimbo slut. And today is a very special day as Lady Leonie intends to honor that dedication. The dominatrix feels it's time for Nikki to graduate. Naturally, that graduation comes in a very unique format. Hence, we discover Nikki waiting subserviently as Leonie approaches. The first thing this beautiful dickgirl master does is deliver her graduation certificate: a massive load all over her pretty face.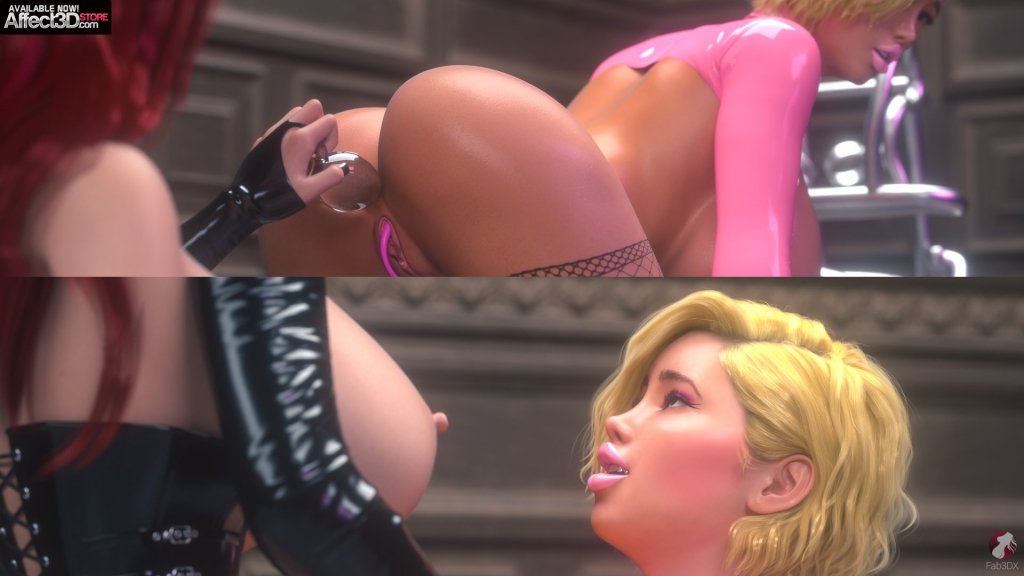 Leonie then fucks her pet in the ass, cumming deep inside. But the pair aren't done yet. Nikki gets to her knees and takes another load deep down her throat. As they head back to Leonie's mansion, and Nikki is made to wait with a very particular plug up her pussy, Leonie lets her know that soon, the blonde bimbo will be ready to meet her circle of friends. Looks like there's plenty more fun in store for our pretty slave.
Nikki's Bimbo Training: Mastered includes over 100 HD renders in text and textless form! Nikki's epic graduation could be yours for $15.00!