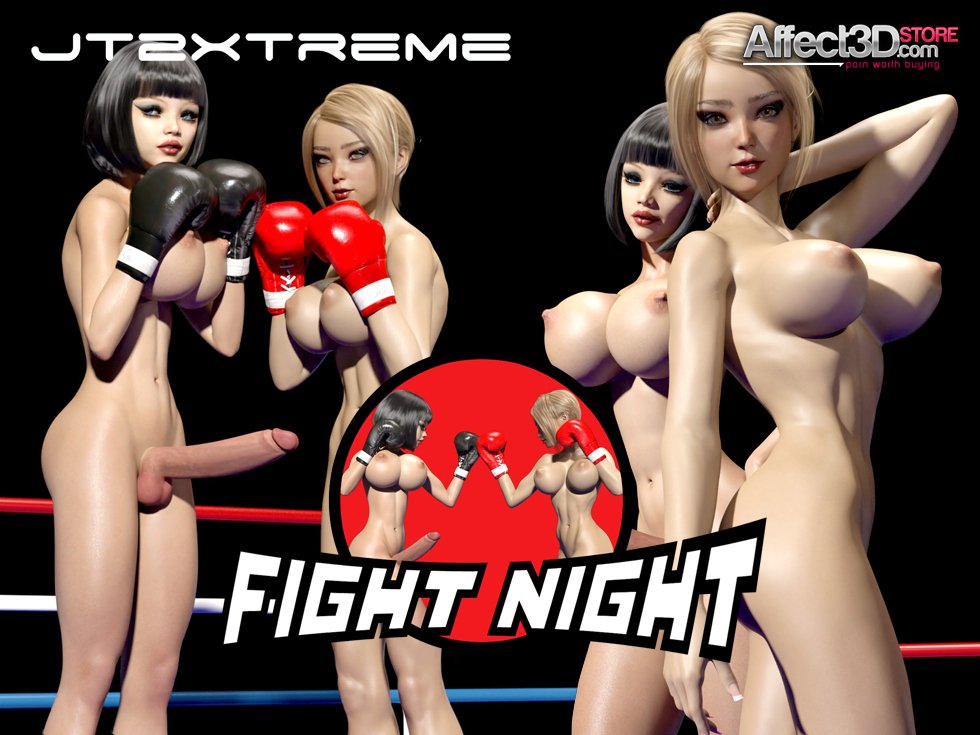 Iiiiiiiiittt's Tiiiiiiiiiiime! For another JT2XTREME FutaErotica experience (if you got that reference, I like you)! Indeed this talented artist is back with the next episode FutaErotica – Fight Night! But this isn't your ordinary fight!
In the red corner we have one seriously hot bimbo blonde and in the black, a naughty futa babe intent on showing her opponent just who's the queen of this ring. The two girls go at it right from the sound of the bell as the blonde jerks her partner off furiously in her corner. The pair then switch to reverse cowgirl before taking the fight to the ground and trying on some serious combos! And I don't mean armbars guys!
The brunette futa fucks the blonde from behind and on her side before the bimbo gets briefly back on top and rides that massive cock. But it's not long before the gal' in the red corner gives up her back again to be fucked hard in doggy. No tapping out here folks but it's clear who has the upper hand. The futa babe finishes things off with a deep creampie! Looks like this is a knockout!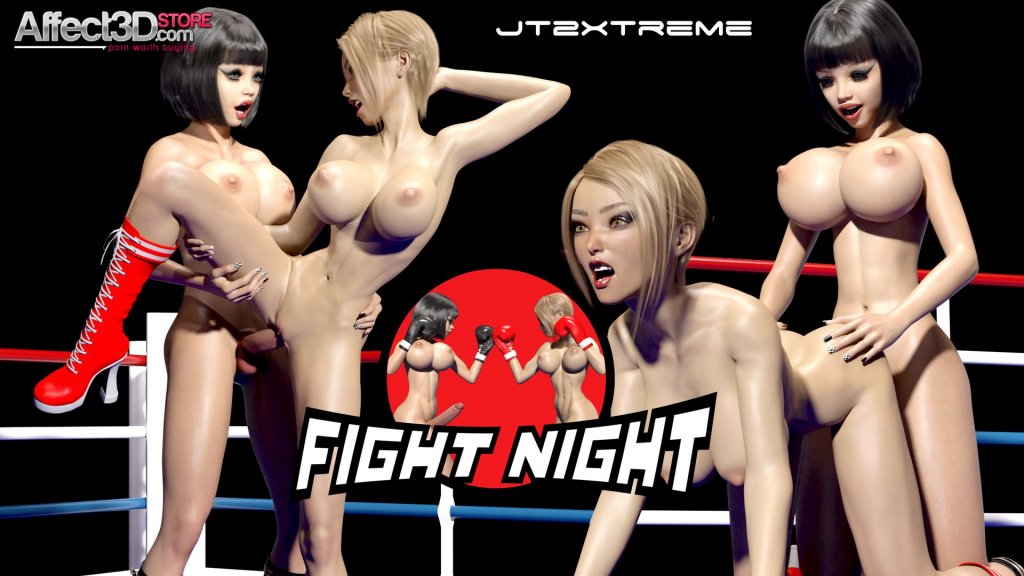 As per his usual, JT2XTREME graces us with a twenty-five-minute long animation and an extra PDF set to really get us fight side! Tickets are going for $13.95 and that's front row seats! So make sure you head on over and have yourself an amazingly hot fight night!